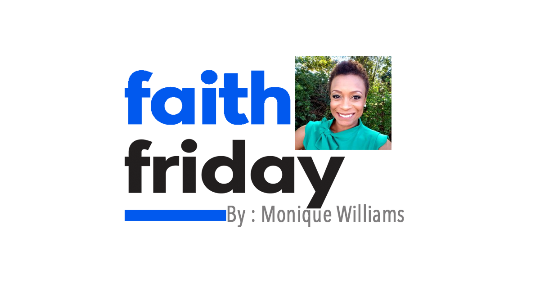 Simbia Thomas was barely out of kindergarten when she realized the power of entrepreneurship.
Having become a "shampoo girl," someone who performs shampooing-only duties at a hair salon, alongside her aunt, a master cosmetologist, she was amazed at the amount of cash flow for providing a service women loved. She was 6 when she asked her aunt a question that would change the trajectory of her life, "How can I make that kind of money?"
"I was making $5-$10 a head just shampooing!" recalls the native South Carolinian. "My aunt told me if I was serious, she would guide me, and she did exactly that! The hunger I had come from being a little Black girl just wanting to survive the next day. So, I enrolled in cosmetology courses two days after high school graduation. Off to Aiken School of Cosmetology, I went!"
She wasted no time.  After all, if she would fulfill her goal of "becoming a millionaire by age 30," then she would have to work hard. However, she soon understood that God's timing is not our timing, but His timing is perfect. She became stricken with an illness that almost derailed her plans completely.
That may have been exactly what God intended.
"When I started my business, my mission was to be successful and rich," Thomas said. "It was my only mission at the time, but God had other plans. I was diagnosed with multiple sclerosis shortly after, and life took a twist. I lost my sight and ability to walk, and my body was failing me slowly. I had to take a step back and regroup and really figure out this thing called faith. That's when my mission changed."
The now 30-year-old single mother says she cried out to the Lord, begging to regain her sight and that, if restored, she would use her platform for His glory. She claims it was a miracle that she began to see again. She took on the mission of serving God in all things. That led to her encouraging clients who received her hair and skincare services. She had renewed focus, literally…and felt unstoppable.
Thomas believes being humbled by God and determined to serve others is all that matters. She gathered whom she calls the best-licensed estheticians, lash technicians, master cosmetologists, and massage therapists in the field to open Lux (short for Luxury) Beauty Lounge, 229 Furys Ferry Road, Suite 117 in Augusta.
It initially opened in the middle of a recession; with the help of business partners, she has now gone from a 500-square-foot building to a 1,700-square-foot building. She believes her new business is the manifestation of a life of humility and good tidings.
"Now I live my life by Matthew 6:33: But seek first the kingdom of God and His righteousness, and all these things will be added to you!" Thomas said. "Because no matter what it looks like, He's in control. My life is faith-in-action to me because MS is a disease that eventually puts you in a wheelchair. Every day I wake up, I'm walking with faith that what the devil meant for evil, God used for good!"
While she may be humble, her faith is bold.
"Lux Beauty Lounge will make you feel and look terrific!" she said. "We are happy to provide all our clients with relaxing spa packages which include facials. It's more than a salon lounge. It's an experience!"
Lux is on all social media platforms and luxbeautyaug.com or 706-303-8630.