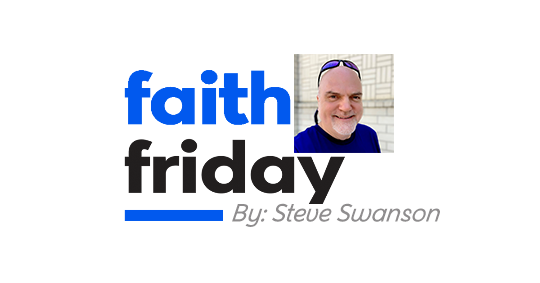 If you are like me, you have had times when you have felt like you are on the outside looking in. Times when you have felt distant and disconnected from others. Evidently, these feelings are not unusual. In fact, they are widespread throughout our country. Just a few days ago, Vivek Murphy, the United States Surgeon General, said that Americans are in an "underappreciated public health crisis." He took the action of issuing a public advisory.
Here is a summary of the major takeaways:
Humans are wired for social connection, but we have become more isolated over time. Today, loneliness is more widespread than other major health issues in the U.S. Loneliness and isolation are major public health concerns.
Social connection improves the health and well-being of all of us. Higher levels of connection can influence health-related behaviors. Social connection improves physical and mental health, along with easing stress. It impacts economic and educational achievements as well.
Social connection is essential to the health and success of our communities. Communities that are socially connected become more resilient and prepared for disasters. Reduced violence and crime and greater economic prosperity are also directly impacted.
The Surgeon General encouraged every citizen to commit to our communities and relationships. By doing so, he said we can sustain positive change in our society and improve health for everyone. We all have a role to play. Positive individual actions impact the culture at large.
Just three months after Susie and I were married, we moved from Washington State to Minnesota. During our first years as a couple, then later as new parents, we had a group of six or seven couples we shared birthday parties, holiday events, and other get together. Sometimes, it was a specific event- like a Bible study or church activity that would bring us together. Other times, we would just connect to grill out and spend time together with no agenda. Our small group was tight. We grew up together.
We have made plans to go back to Minnesota this fall for a get-together with these important people. Over three decades have come and gone since those important years. When I stop and reflect, I find myself amazed by the lasting imprint of those years.
Right now, we have more technology, apps, social media, and a dizzying array of things that keep us in front of screens (of all sizes). We talk about being more connected with one another, and yet, we are increasingly distant from one another.
The issue is easy to identify, but are there answers? Thankfully, YES. Several thoughts:
Take an inventory of where you are with your personal connections. Then, have a look at your calendar. How much of your time is spent isolated from others and how much is spent in person interacting with others?
As a convenient starting point, you may wish to consider getting to know your neighbors. The people who live next door, and down the street. You could take just a few steps and begin a new relationship.
Make church a priority! Sure, all the people who gather there are imperfect and flawed. But they are also walking through life dealing with the same challenges you are facing. You can discover lasting relationships and practical help for navigating parenting, priorities, and daily living.
Get to know your creator. The Bible calls itself the Living Word of God. It is a book like no other that will impact you like no other book ever could. It is meant to be a guidebook for our lives. It is a love letter from God, as well as Basic Instructions Before Leaving E (B-I-B-L-E). Clearly, it does no good sitting on a shelf collecting dust.
Pray! Ask God to reveal himself to you and to remind you that he is ALWAYS with you. Also, ask him to bring a person or two into your life that can be a good friend. A faithful friend is a priceless possession.
Move– Get out of the recliner or off the couch and walk- or get on a bike- go bowling- you will have a much better chance to meet people when you are outside the walls of your apartment or home.
Be bold. Invite another couple over for a meal or dessert. Or a family in your neighborhood or from work for a cookout or game night.
Social connections are critical, and we are in a place in society where it is a growing topic of conversation and a critical need.
Go ahead! Take a risk. Reach out to someone. Be intentional in your efforts and see what happens! Obviously doing the same things, in the same ways will not change anything.
Your personal efforts could really get the ball rolling. How about it? What is ONE thing you can (and will) do today to initiate making connections with someone? They may just be waiting and hoping someone will. Yes, that "someone" could be YOU.