AUGUSTA CHRONICLE
Dorothea "Topsy" Jones and her family had the Augusta Herald and then the Augusta Chronicle delivered from the late 1940's up until this summer. She passed away at age 97 and due to her age and eyesight had her trusty magnifying glasses to read her newspaper each day.
She was upset when the price went up after she had had the paper for so long, said Dorothea's daughter, Donna King.
"The last several years, she and the neighbor across the street shared a paper and she would pay him half of what the cost was and he would read the paper and then bring it to her."
Readership at the Augusta Chronicle is dwindling in print— in part because their audience is getting older, and younger readers are more digitally engaged— and in part, because the parent companies that purchased the oldest newspaper in the South (Gatehouse and Gannett) since 2017 have stopped investing in "boots on the ground" reporters.

According to the Savannah Morning News, in October of last year, Jill Nevels-Haun was introduced to journalists in Savannah, Augusta, and Athens and was named Georgia State News Director of those markets and expressed an eagerness to continue to grow those publications' digital reach.
"Our focus is on continuing to build our community connections," Nevels-Haun told the staff eleven months ago. "We won't just cover our community, we will collaborate with our community. We will strengthen our journalism, continue focusing on watchdog reporting, and expand our digital footprint."
For this article, ABD requested an interview via email and telephone throughout Tuesday and did not receive a response from Ms. Nevels-Haun. ABD wondered if any of the seasoned journalists who were let go last month or who left for other opportunities during the last few years will be replaced.
Many respected journalists/columnists like Susan McCord, Sandy Hodson, Bill Kirby, Sylvia Cooper, Damon Cline, Editor John Gogick, Publisher Tony Bernados, and others are no longer there. To date, their specific positions have not been filled.
Haun is correct about the Augusta Chronicle's digital footprint expansion.
7400 people are subscribers to the daily newspaper as of July 2022, according to a regional salesperson for Local I.Q., the branding name for advertising options at the Gannett-owned, Augusta Chronicle. Close behind is 5800 people who now receive the digital e-edition.
Digital subscribers have doubled in the last year while print subscribers have declined for years. It is trending that in 2023, there could be more Augustans reading the AC online vs. in print.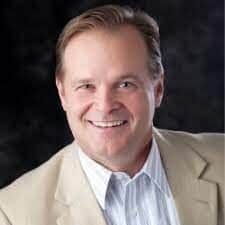 Earlier in 2022, the Augusta Chronicle suspended printing the Saturday edition and a lot of talk on social media is when the AC may go all digital.
"Newspapers will eventually be digital-only," said Derek May, who was the former President of the Morris Publishing Group and worked for the Morris Family for 28 years until leaving in 2017. That's when the family sold it's 12 daily newspapers that May oversaw from Florida to Alaska. "Many dailies have already reduced or eliminated print, and others are sure to follow suit."
THE ATLANTA JOURNAL CONSTITUTION
Georgia's largest newspaper circulation is with the AJC, celebrating its 150th Anniversary in print – and making news themselves. A newsroom staff meeting is set for tomorrow morning in Atlanta for management to share information and answer questions.
According to reporting from a former AJC reporter with a business website blog, six sources within the newsroom say the AJC is leaning towards a weekend-only print edition. Digital coverage would continue 7 days per week. This transition is expected to take place in 2023.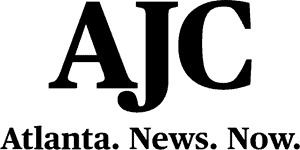 Fox 5 News also did some reporting and got this information from the AJC General Manager.
"As of now, we do not have concrete plans to scale back our seven-day print delivery, but eventually, that day will come," said AJC General Manager, Bala Sundaramoorthy. "When we do decide to reduce our print schedule, it will be because our business is ready and our employees, subscribers, advertisers, and partners will be the first to know."
Sundaramoorthy went on to say that the AJC has been dedicated in its decision-making to grow its digital footprint, and to that effect, they have seen success.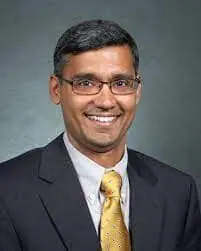 "Over the last several years, most of our operational work has been focused on bolstering our digital products and reducing our emphasis on print production," said Sundaramoorthy. "As a result, we have doubled our digital subscribers, and we're reaching more people than ever before."
The decline in print subscriptions for the AJC is staggering. A June 2022 story in the Press Gazette indicated that the Atlanta newspaper trailed more than 25 other newspapers in print circulation. The 25th highest circulation is with a Milwaukee, Wisconsin daily Milwaukee Journal Sentinel, with an average print circulation of 47,832.
AJC's print circulation is below that level.
With more than 2 million people in the market, it appears as though about 2 of every 100 people receive the newspaper—making it extremely inefficient to fire up trucks and drivers each morning to do sporadic deliveries.
If the weekend only print plan sticks, May thinks it is a move whose time has come.
"I'm sure that the AJC's decision to reduce frequency was not taken lightly, but with the decline in demand for the printed product, it's an inevitable outcome. But if twice-weekly distribution allows the print to remain profitable, it's probably a step in the right direction," said May, currently the President of Azalea Investments in downtown Augusta.
MARKETING EFFORTS TO LEVERAGE DIGITAL GROWTH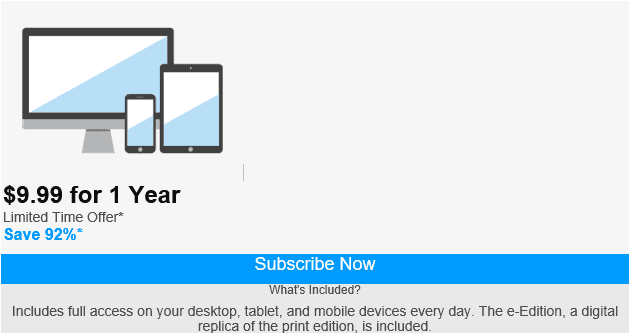 Back in Augusta, the Augusta Chronicle is adopting a "loss leader" strategy to acquire new digital subscribers.
Since 2021, the AC has rotated specials to include 6 months for $1 or 2 years for $22 or yesterday's promotion to readers for $9.99 per year. The costs to send out news digitally is significantly less than printing and delivering print editions.
Digital subscribers help traffic on www.augustachronicle.com, which is nearing 500,000 unique users per month and more than 1 million page views. Salespeople sell ads starting at $10 CPM (Cost Per Thousand).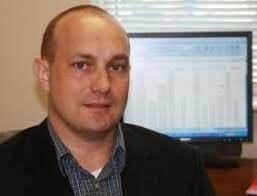 "There are examples of companies that have long-term strategies with bundled goods. For example, printers and razors are cheap, ink refills and razor blades are expensive," said AU's Hull College of Business Simon Medcalfe.
He points to the success of Google and Facebook with models of free-to-consumer and advertiser support.
TV stations charge for news through cable companies and streaming services, but make the large bulk of their monies on advertising.
Medcalfe says as much as things have changed over the last several decades they have stayed the same.
"I think it is just changing consumer preferences to read news online rather than print. So much news is now free, that prices to be competitive have been reduced to their marginal cost, i.e. $0. I remember Bill Kirby coming to my class almost 20 years ago, and saying newspapers would give away the print edition so they could promote circulation to advertisers. Nothing new has changed, it is now a low-cost digital product supported by digital advertising."
Kirby wrote his last column in August after 45 years. However, with respect to staffing local journalism efforts at the Augusta Chronicle, times have changed.