Tomorrow's a big day for Blake Pearce. He enjoys taking an empty storefront and watching its shelves fill up with a variety of handmade soaps.
Pearce, District Manager for Buff City Soap, recently got the chance to help do that again by preparing to open a new location in Mullins Crossing at 4225-3 Washington Road in Evans. The store will celebrate its soft opening on Thursday, Sept. 8 beginning at 9 a.m.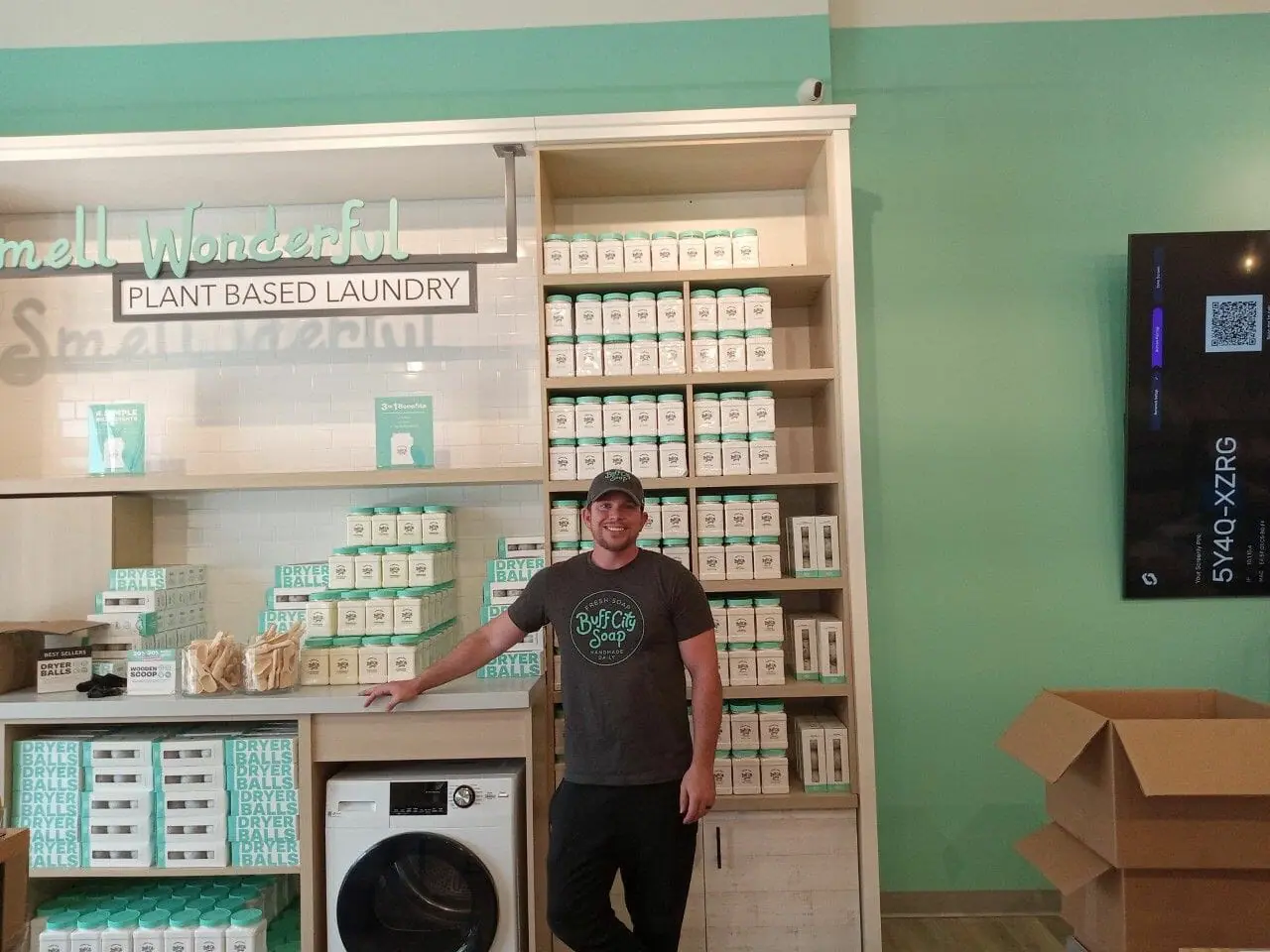 To celebrate the store's opening, Buff City will offer a variety of promotions. For example, for each of the first four days, the first 50 people who enter the store will receive free soap for a year, and customers will receive a 20% discount on all items.
He said the new location is also holding a prize drawing on Facebook and Instagram.
"We've got products for everybody," said Pearce, who also oversees stores in Dalton, Douglasville, and Canton. "It's like a one-stop shop."
Buff City sells a wide variety of products, including not only soap but also bath bombs, shower oils, and body butter. The store offers products for men, women, and children. But by far, their best-selling item is laundry soap.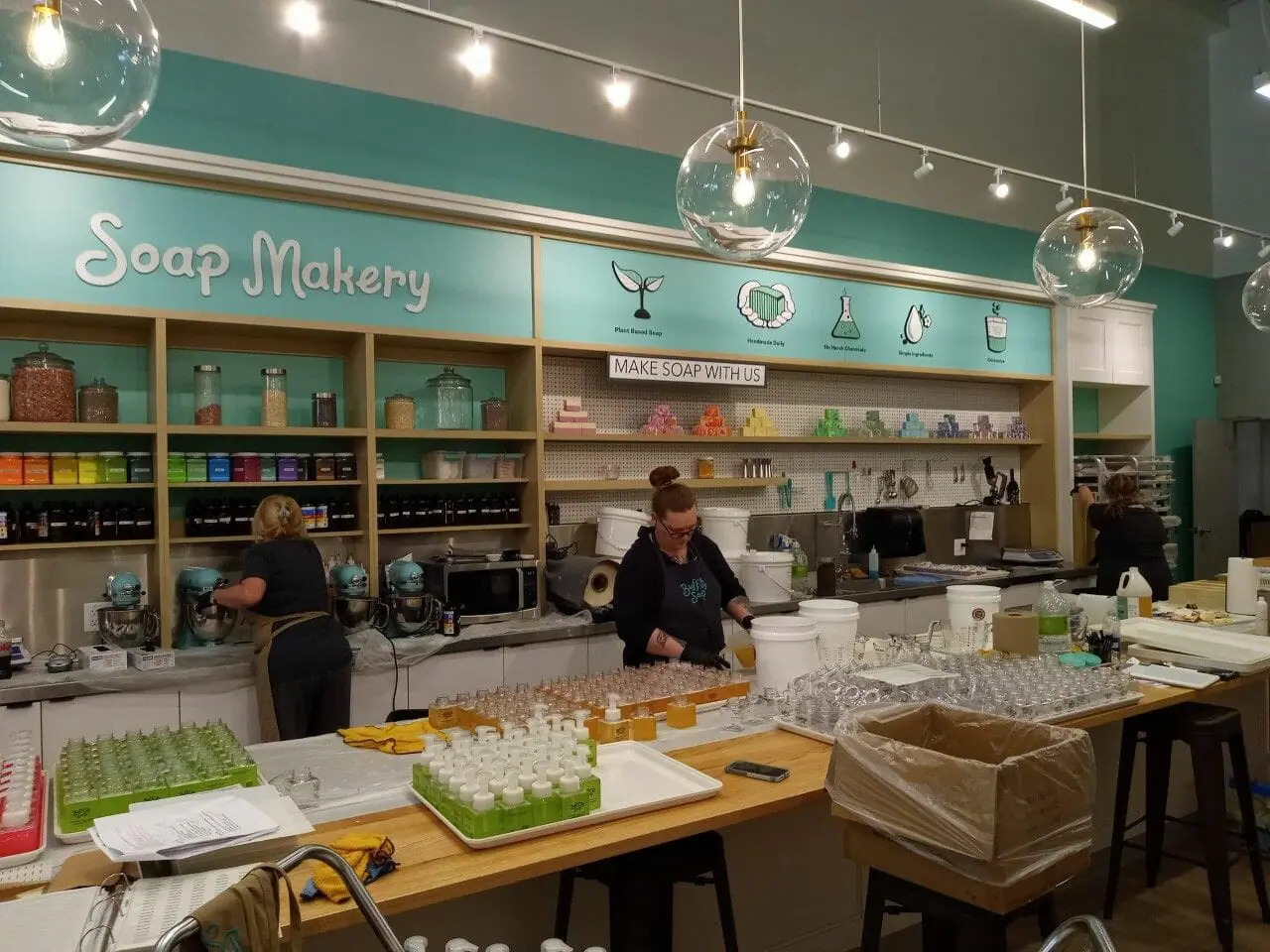 "It has the cleaner, scent booster, and fabric softener all in one," Pearce said.
He said people love the fact that all the products are plant-based.
"We make all our products here, so people can watch us make them," Pearce said. "People get to customize their own products."
That means customers can choose the scents they want. He said while some companies were forced to close locations during Covid, Buff City continues to grow.
Founded in Tennessee in 2013, Buff City now has locations throughout much of the U.S.
"One thing people didn't stop doing was showering," Pearce said. "You can pamper yourself and get self-care products."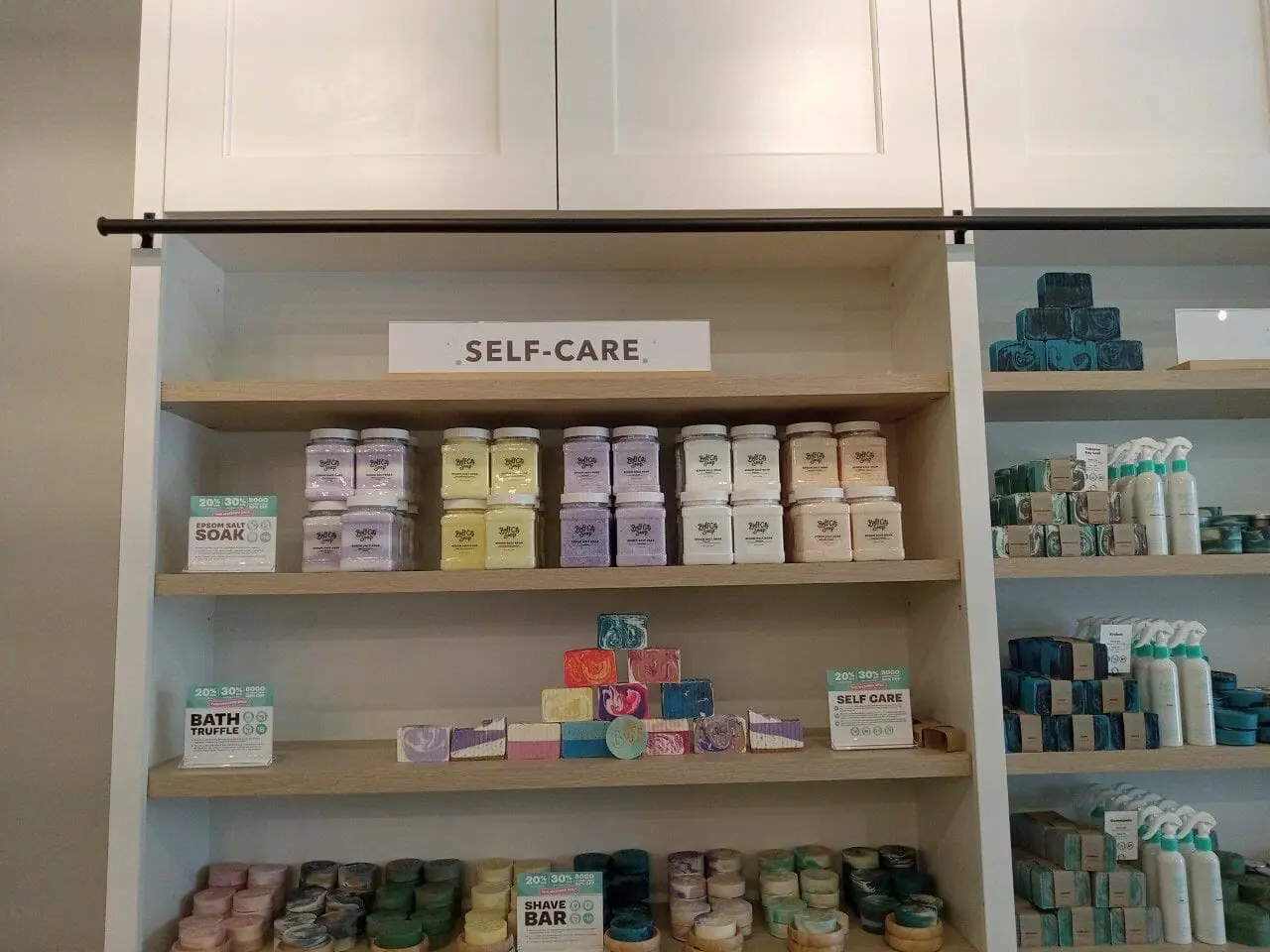 The Evans store will be open Monday through Thursday from 10 a.m. to 7 p.m., Friday and Saturday from 10 a.m. to 8 p.m., and Sunday from 12 p.m. to 6 p.m. It will be open one hour earlier and closed one hour later for each of the first four days.
For more information, visit evansga.buffcitysoap.com/.
Do you enjoy and benefit from ABD's business news? If so, CLICK HERE to find out ways you can help ABD achieve and expand our mission!