Johnson Cadillac has been a fixture in downtown Augusta since 1936 first on Telfair Street and then on Walton Way. (photo courtesy Mapquest)
It's been quite a ride for the Johnson family in downtown Augusta since 1936. Soon, it's coming to an end at their Cadillac dealership at 1122 Walton Way. Up to 20 employees could lose their jobs or some could accept open positions in Aiken.
ABD learned that the employees were notified last week that the family decided to close as early as this summer after choosing not to spend up to $200,000 mandated by the Cadillac company to prepare for an influx of electric cars being manufactured. 
Johnson Motor Company of South Carolina will remain open on Highway 1 in Graniteville, selling only GMC's and Buicks and not under the same electric car guidelines.
The other Cadillac dealership in the market is Master Chevrolet Cadillac in Aiken. Managers there tell ABD that charging stations have to be installed for customers and staff has to undergo weeks of intense training and costly course work to qualify to sell the all-new electric vehicles. Master will not spend as much as the $200,000 because about five years ago they put some processes in place to offer Chevrolet electric cars.
ABD also learned that the Johnson Motor Company did not offer to sell its dealership to Master—which will now leave that Aiken County site as the only dealership selling Cadillacs. Cadillac is owned by General Motors and any GM dealerships are able to do repairs.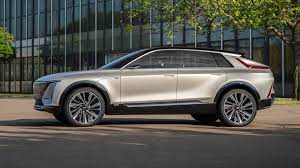 In late April, Cadillac revealed its first electric car release—with the introduction of the $60,000 Cadillac SUV Lyriq, scheduled to be out in 2022. From now on, every Cadillac manufactured must be an electric vehicle. 
The Johnson Motor Company is a multi-generational business and started in 1936 on Telfair Street at the site of the current C & C Automotive and then moved to 1122 Walton Way. 
Two telephone messages and an email were left for Principal Duncan Johnson Jr. As of our upload time, we've not heard back from Johnson. There is no word on what will be done with the property on Walton Way when the dealership closes.
Do you enjoy and benefit from ABD's business news? If so, CLICK HERE to find out ways you can help ABD achieve and expand our mission!