Just in time for summer, Augusta Pop Company is serving up frozen treats that can keep Augustans cool during the heat wave.
Owned by married couple, Nico and Courtney Bernal, the popsicle business was started nearly six months ago. They've positioned the mobile company to be an option for people wanting a cold, dairy-free dessert on the go.
Courtney Bernal is a native of the CSRA and an alumna of Augusta University. She obtained her bachelor's, master's, and specialist degrees from the college. Nico Bernal, originally from Florida, moved to the area nearly five years ago to work as a wildland firefighter in Burke County. Both are teachers at Evans High School.
The idea sparked from a concert they attended, in which patrons were able to purchase popsicles on a hot day. The duo thought it would be a great idea to bring a similar concept to the local area.
"We saw it as sort of like a little niche that could use being filled," said Courtney Bernal.
"It really enhances what we have already going on," Nico Bernal added, speaking of Augusta's community scene. "It works well with concerts, it works well with events and street vendors and things like that."
Right now, the company is working with a supplier out of St. Augustine, Fla. to make the pops they serve.
"We had to find somewhere that handmade them and that made them with ingredients and like a quality that we thought was good enough and that we would feel comfortable putting our name behind," said Courtney Bernal. "We wanted somebody who sort of had the same values as us and wanted to produce a quality product."
Gourmet flavors of the popsicles include strawberry, mango, watermelon, strawberry banana, blackberry lime, blueberry lemonade, and orange pineapple. Made with simple ingredients, fruit being first and foremost, each of the pops is under 100 calories.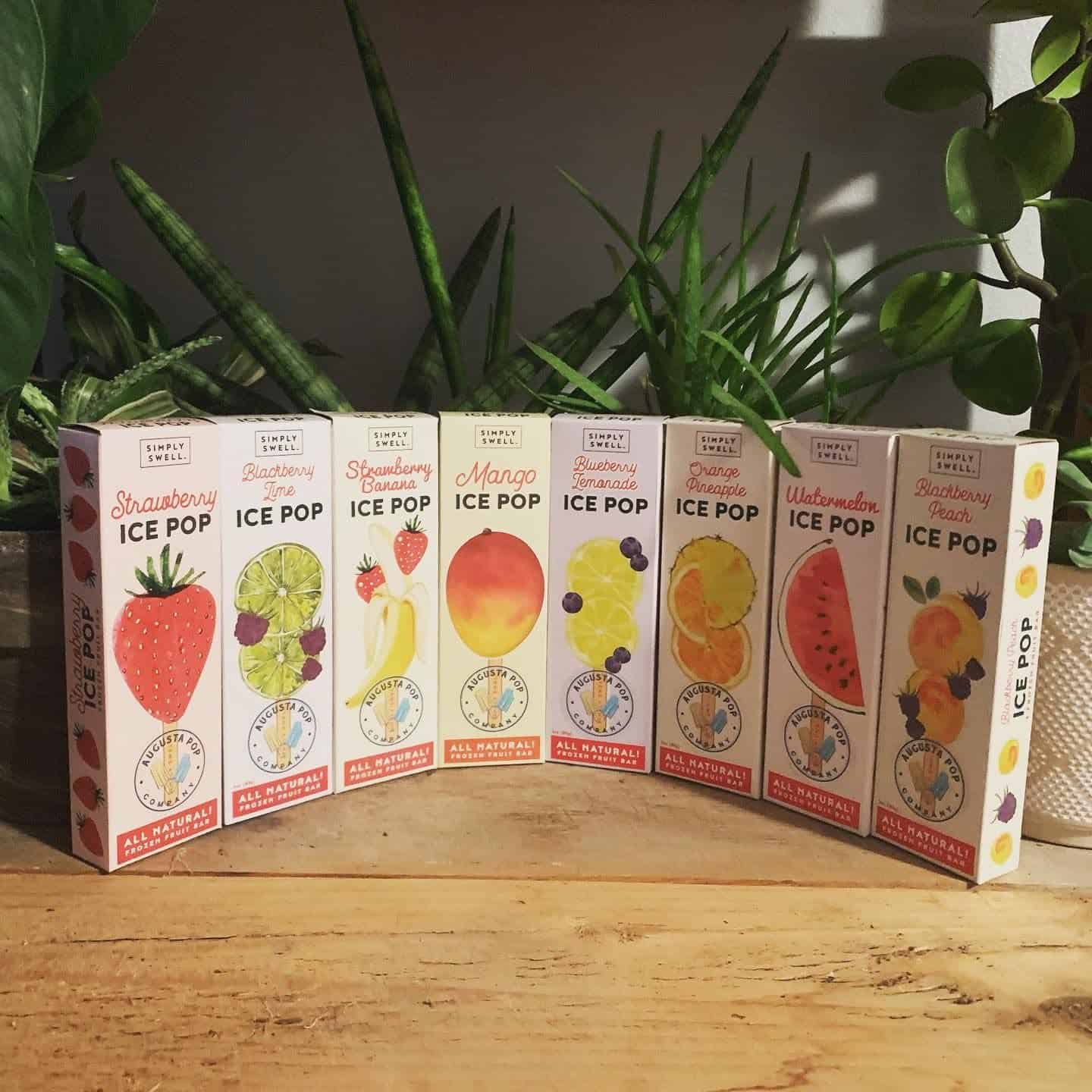 Augusta Pop Company has made their way around to many CSRA locations downtown, including The Augusta Market, The Book Tavern, and the Morris Museum of Art.
"We've tried to do a variety of events to see kind of what works best for us and where we're kind of valued the most," said Nico Bernal. "Everybody appreciates when you are an Augusta business."
The business owners said it's been encouraging to have the local area stand behind them.
"Everybody supports everybody," added Courtney Bernal.
Nico Bernal said it was important that the items they use for the company support other small businesses and represent the community.
"We try to make it as local and Augusta as possible," he said.
As for their personal favorite flavors, Nico Bernal enjoys strawberry banana, while Courtney Bernal loves blackberry lime.
The public will have the opportunity to try out the flavors for themselves as Augusta Pop Company has several events scheduled in town this month.
If business continues to grow, they would like to open a storefront and make ice pops in-house.
For more information about the company, visit their website at www.augustapopcompany.com and follow them on their Instagram page @augustapopcompany.
Do you enjoy and benefit from ABD's business news? If so, CLICK HERE to find out ways you can help ABD achieve and expand our mission!