A little over two years ago, Aiken Tech's Nuclear Fundamentals Apprenticeship Team partnered with Savannah River Site (SRS) and Savannah River Nuclear Solutions (SRNS) to create a model for future workforce development. The focus was on national defense and creating a viable workforce.
Their hard work has paid off. The team has received the prestigious A. Wade Martin Innovation Team of the Year Award from the South Carolina Technical College System (SCTCS) Foundation. The annual award recognizes SC Technical College System employees who have worked together to make a significant contribution to their college or SCTCS.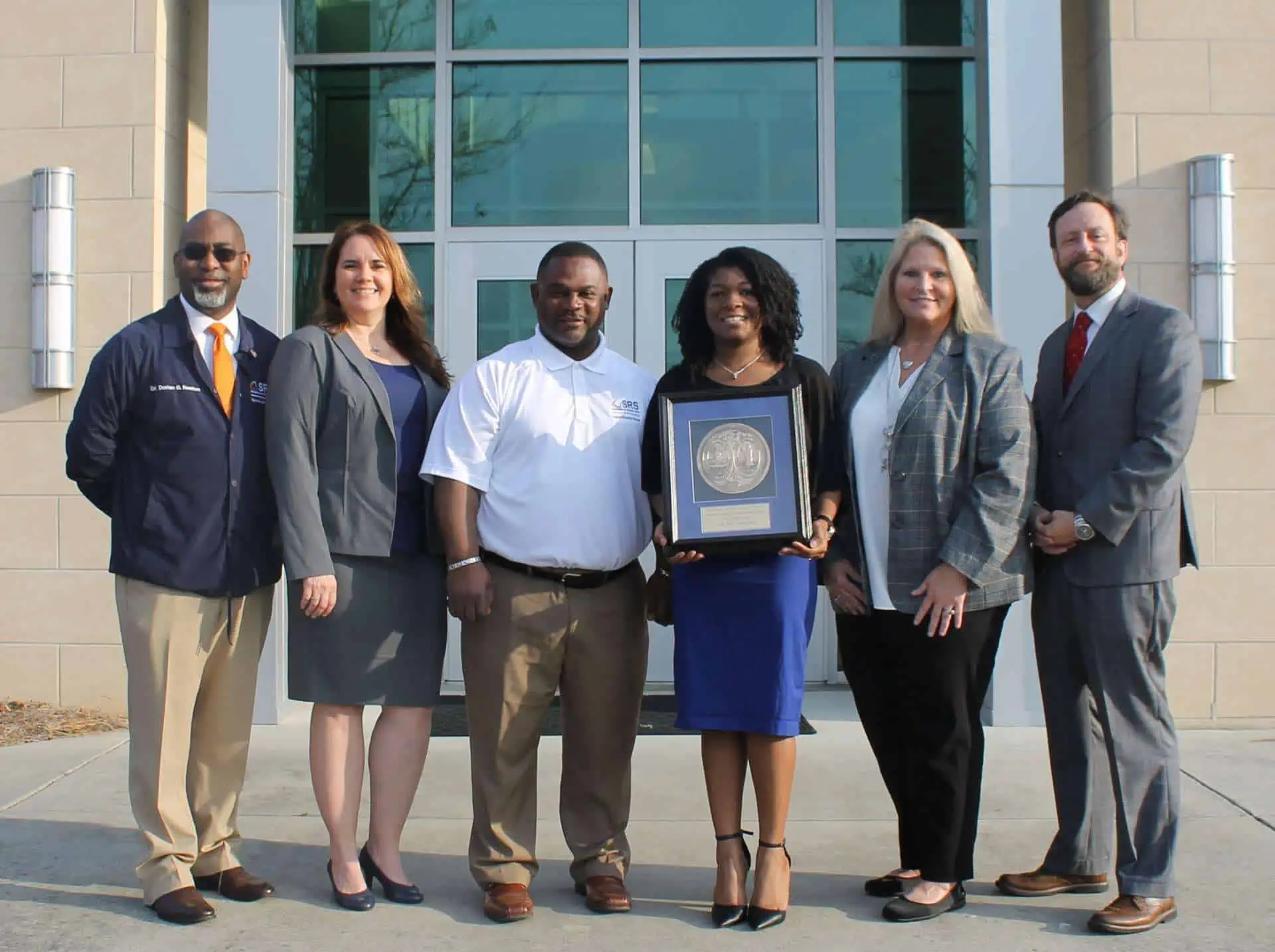 "Savannah River Nuclear Solutions has grown to appreciate the vision and contribution of ATC and the fruitful partnerships we have established in numerous areas," said Dr. Dorian Newton, SRNS Program Manager for the Apprentice Program.
"Their efforts in support of nuclear fundamentals and workforce development are worthy of recognition because of the impact they have on national, state, and regional interests. Combining a focus on national defense and the development of a viable workforce, we applaud the exceptional work accomplished by ATC."
In January, the apprentice program was joined by other SRS contractors which also included Savannah River Mission Completion and Savannah River National Laboratory. During the program, the apprentices spent two days a week in nuclear fundamentals courses taught by Aiken Tech instructors and two days a week at SRS, gaining practical, on-the-job experiences. Those who complete the program earn the Nuclear Fundamentals Certificate from Aiken Tech.
For more information about the Nuclear Fundamentals Apprenticeship Program, please visit https://www.atc.edu/Study/Programs-of-Study/Technical-and-Continuing-Education/Nuclear-Fundamentals.
Do you enjoy and benefit from ABD's business news? If so, CLICK HERE to find out ways you can help ABD achieve and expand our mission!