Hair salons designed specifically for children are becoming increasingly popular, and another one is swimming its way to the CSRA.
ABD recently told you about a similar business called Pigtails & Crewcuts, which is coming to 4357 Washington Road, Suite C, near Kroger in the Evans Crossing Shopping Center.
This summer, Sharkey's Cuts for Kids, a direct competitor of Pigtails & Crewcuts, is scheduled to open a salon at 4115 Columbia Road, which will be located near another Kroger grocery store, in Merchant's Village in Martinez, according to Jordan Trotter Commercial Real Estate.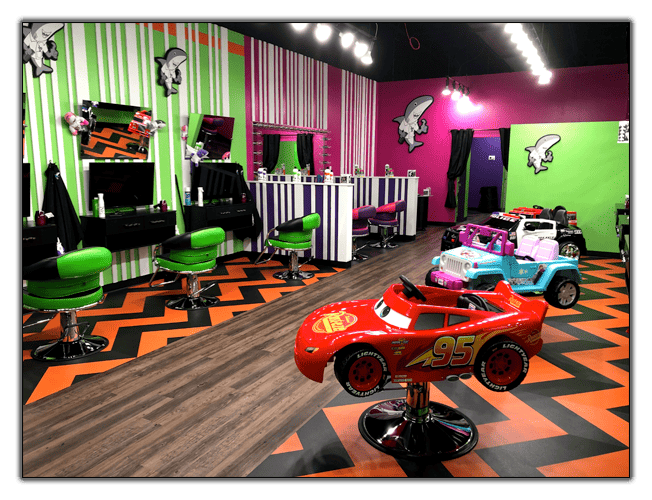 Sharkey's provides haircuts for children up to 14 years old and offers unique chairs shaped like Buzz Lightyear, the Lightning McQueen race car, and the Frozen Jeep, among others. Locations also have TVs and video games for kids to enjoy.
Founded by Scott and Linda Sharkey in 2002, the company has more than 100 locations throughout much of the U.S., including Florida, Alabama, Louisiana, and Texas, as well as Canada.
For more information, visit sharkeyscutsforkids.com/.