Augusta is one of the best cities for millennials to live and work, according to a national business publication.
The July/August issue of Business Facilities magazine ranked Augusta number 10 on its list of Millennial Magnets. Other cities on the list include Providence, Rhode Island; Reno, Nevada; Tucson, Arizona; and Charleston, South Carolina. Kigwana Cherry – owner of Pop-Up Augusta! – loves the wide variety of things to do in this city. Cherry describes Augusta as "The little-big city where you can do beer yoga in the morning, eat local in the afternoon, and catch a concert in the evening without Atlanta traffic."
He explains his business hosts intimate pop-up dinner experiences for clients, but the location is a secret until 24 hours before the dinner. Cherry was recently recognized by Augusta Magazine and the Augusta Metro Chamber of Commerce as one of the 2021 Top 10 in 10 Young Professionals to Watch. Each professional is between the ages of 25 and 35. He also likes many of the people he's met in Augusta. "Augustans have a sense of creativity that goes outside the box," Cherry states. "I enjoy making positive relationships that allow our city to thrive."
Artist April Henry King grew up in Augusta and loves the city. In addition to painting, she has created murals at various locations throughout the CSRA, including SRP Park, Southern Salad, and TaxSlayer. "I love my hometown because it has a small town feel with big energy all at the same time," says King, owner of April Henry King ART who was also selected for the Top 10 in 10 list along with her husband, Brad King, project architect with 2KM Architects Inc. "My husband and I could have established our careers anywhere, but we decided to stay here, roll up our sleeves, and work hard to improve the city we grew up in."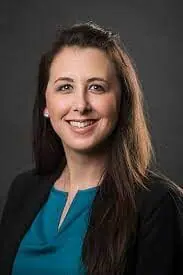 Like Cherry, Becky Dearden enjoys the events held in Augusta. "I have lived all over the East Coast, but Augusta had that family feel with still a lot of things to do from concerts to outdoor events," says Dearden, marketing director for Serotta, Maddocks, Evans & Co., CPAs and another professional on this year's Top 10 list. "Augusta is the right amount of big for my family."
Trent Snyder, vice president of finance and administration for Destination Augusta, explains what millennials tend to like about living and working in Augusta in a post on LinkedIn. "Millennials are experience-seekers," writes Snyder. "Concerts, festivals, and sporting events trend as more popular than shopping." He explains they also look for cities that offer affordable housing, unique food options, and outdoor recreation. "Millennials are on the verge of making up 75 percent of the workforce, and they're moving to mid-market metros like Augusta that offer the affordability and quality of life they demand," Snyder states.
For more information about the list of Millennial Magnets, visit businessfacilities.com/magazine.