A local shopping center is gaining three unique businesses, according to Jordan Trotter Commercial Real Estate.
Furys Ferry Station at 229 Furys Ferry Road is already home to many retail businesses, such as Fleet Feet Augusta, San Jose Mexican Grocery, and La Bonbonniere. Two new businesses are coming to the center soon: Wine & Design and Lux Beauty Lounge. The Curiosity Cottage is already open.
Wine & Design, a North Carolina-based company, hosts paint classes for many occasions, including baby showers, birthday parties, and team-building activities.
Stores allow customers to create artistic masterpieces while enjoying a glass of wine. The company also offers virtual classes and kids' classes without the wine, of course. Founded in Raleigh in 2010, Wine & Design has shops throughout much of the United States.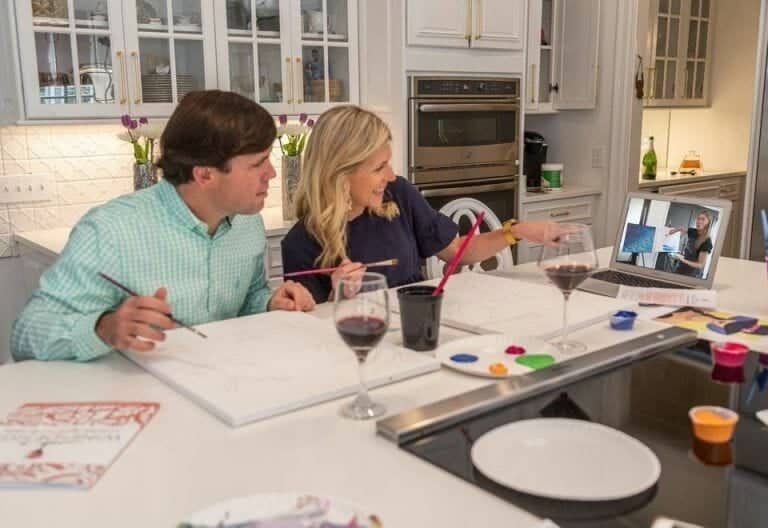 Lux Beauty Lounge, which will be in Suite 117, will offer many hair products, including wigs and extensions.
The Curiosity Cottage, located at Suite 115, is a metaphysical shop that sells books, jewelry, and candles, among other items. According to the shop's website, it's "Augusta's largest witch store." The business also hosted a hospitality house for Augusta Pride last weekend.
The Curiosity Cottage is open Friday through Monday from 11 a.m. to 5:30 p.m.
Jordan Trotter represented the tenants and landlord.
For more information about these businesses, visit wineanddesign.com, luxbeautyaug.com, and theaugustawitch.com.