Augusta University is one of the largest employers in Augusta and according to Forbes, one of the best in the state. Now comes another feather in the cap. With a 7% growth this year, the highest ever for AU, the university has broken through the 10,000-student enrollment level. The final number was 10,564. By comparison, last year's enrollment stood at 9,813.
Leaders of Augusta University celebrated reaching and exceeding that milestone by inviting staff and students to a special announcement last week.
"Our fastest growing college actually is our College of Education and Human Development," said Provost Neil MacKinnon. "They grew by 370 students this semester. So as of now, it's actually our largest college at the University. The second fastest growing was the College of Cyber and Computer Sciences."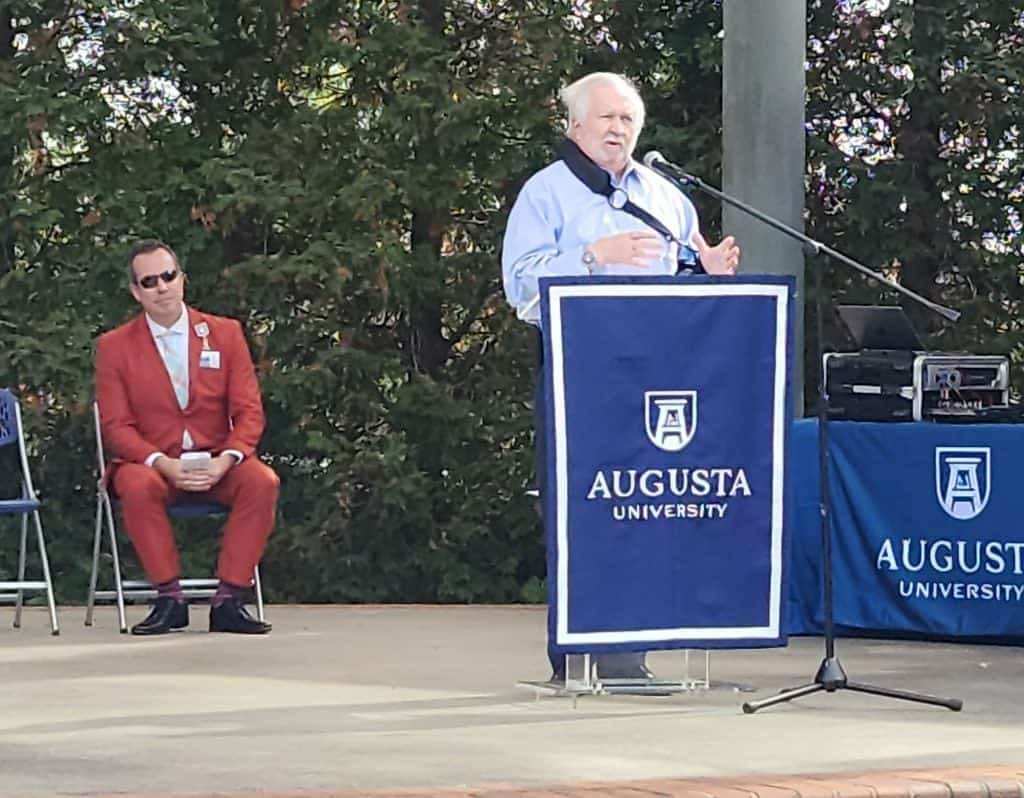 Dr. Brooks Keel, President of Augusta University, said 10,000 student enrollment was seen as a "mythical ceiling." When he arrived in 2015, there were just over 1,000 students enrolled. Since then, enrollment has grown each year by an average of 3%, one of the only schools in the University System of Georgia that can say that.
"The number itself is not as important as the fact that we continue to keep providing the type of programs, the academic programs that attract students like you. We keep giving you a reason to want to come here, to want to stay here, graduate here, he said. "So, I want to thank all of our students for being here. But I especially want to thank our faculty and our staff, because you are the reason the students come here."
The student who broke through the 10,000 mark was Jennifer Kolmar, student 10,001. Currently assistant principal at Evans High School, Kolmar is no stranger to the campus. She received her first master's degree in 2010.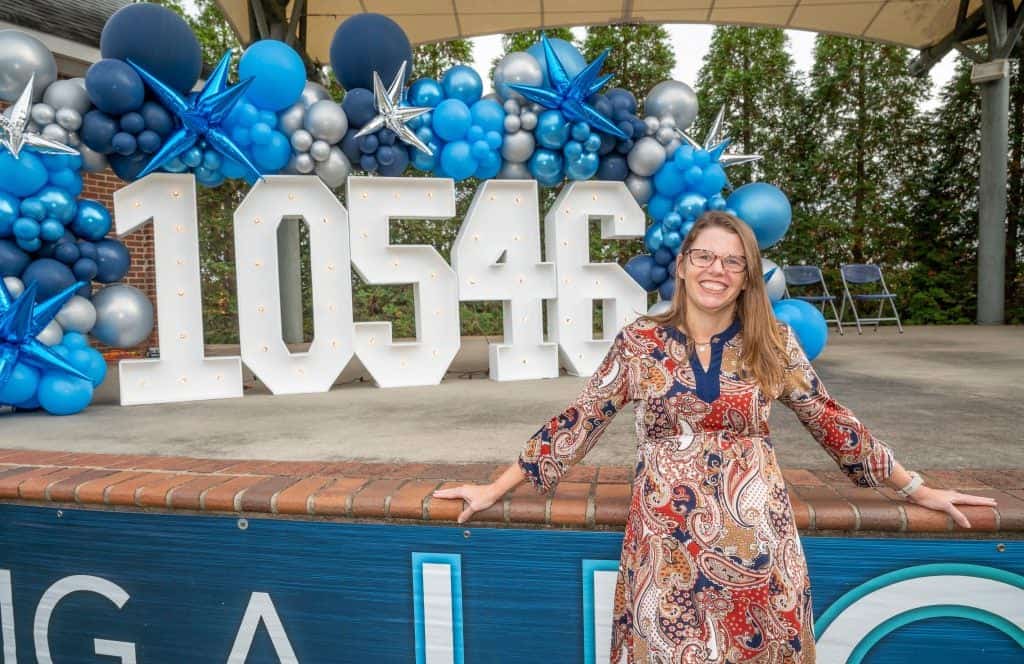 "I am excited to be back in school and getting all the education that I can from here," she said. "I really think that they invest in their students and provide us the opportunity to grow and thrive in our field. And I have a wonderful career now because of the stuff that they've invested in me."
MacKinnon said part of what spurred this year's growth is the university's online master's programs. Teachers from across Georgia are able to enroll in studying for their Master's degree.
Also contributing is the new Augusta University Online, which was launched on Sept. 19. Initially offering three Masters level programs, Master of Public Health, Master of Science in Information Security Management, and Master of Education in Instruction. Dr. Marc Austin, dean of Augusta University Online, anticipates adding a Master of Public Administration sometime in the future.
Surpassing the 10,000 mark keeps Augusta University on track to its ultimate goal, 16 by 30. That is 16,000 students enrolled by 2030. Although Keel announced the ambitious goal, he will not be at the university when it is reached. He is retiring this year but said he will be watching in the years to come.
"This is my university, both as undergraduate and graduate degrees. So, I'm very proud of this place, it's special to me," he reflected. "But what a great time to retire. When you've been part of a group, a team like this, that has taken us to this level. I couldn't have planned that any better."