A section of downtown Augusta is a bit more beautiful today, thanks to BeautifyAugusta and several local Girl Scout troops.
On Monday, the groups worked together to clean up Jones Street. It was all part of BeautifyAugusta's mission to do just what its name implies, making Augusta a more beautiful place for business owners and citizens alike.
"The girls had an awesome time," BeautifyAugusta cofounder, Jeremy Rueggeberg said. "We made a game out of picking up the trash and had snacks. For some, this was their first volunteer opportunity as a Girl Scout."
Local Girl Scout leader, Sandy Helling had approached Rueggeberg and cofounder, Jessica Baskette about summer volunteer opportunities for the girls, and the idea of the Jones Street cleanup was born. Because the street is the backside of many businesses that front Broad Street, it doesn't get as much attention as other areas, allowing litter and other debris to collect there. The cleanup between the 10th and 12th streets took several hours on Monday evening.
Mr. Rueggeberg is the owner and publisher of medical professionals' magazine in Augusta and Miss Baskette is the co-owner of lace and veil, a wedding boutique in Martinez.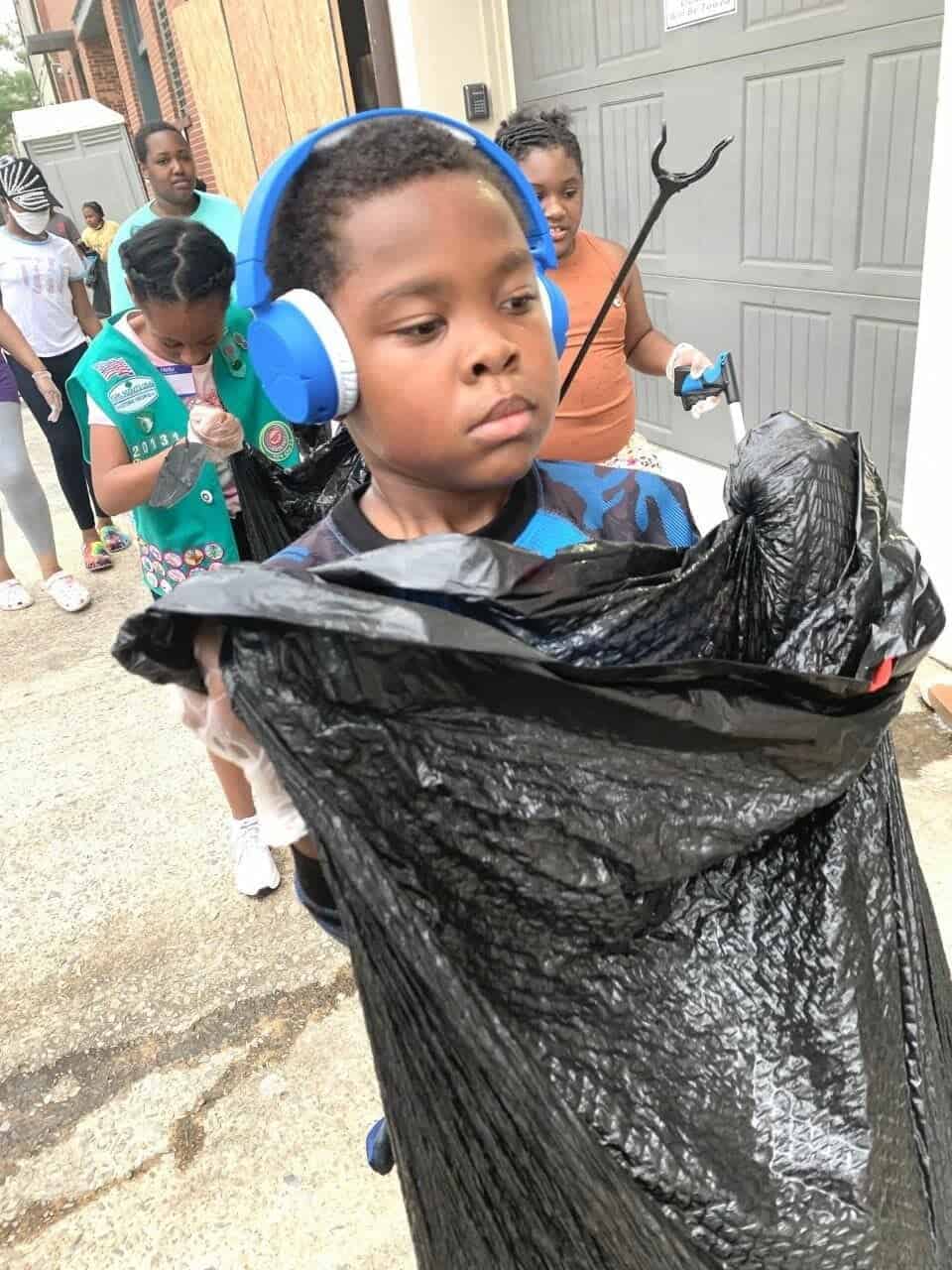 District 1 Commissioner, Jordan Johnson attended the event, talking to the girls and their families about the importance of civic duty. He praised them for taking the initiative to clean the street.
Also, The Finem Group at Meybohm Commercial, John Eckley, and Jonathan Aceves, both long-time residents of the Olde Town area, sponsored the event and spoke with the girls about living and serving in their hometown.
An Idea Takes Root
The idea for BeautifyAugusta began last January following Rueggeberg's Facebook post, about an artist who had painted a mural over a graffiti-marred underpass. Rueggeberg wrote that if any artists were interested in doing the same in Augusta, he'd pay for the paint. The next morning the post had 400 likes, hundreds of comments, and dozens of shares.
"I thought, what did I stumble on?" Rueggeberg said. "I called my friend, Jessica and a few weeks later we'd decided to create a non-profit."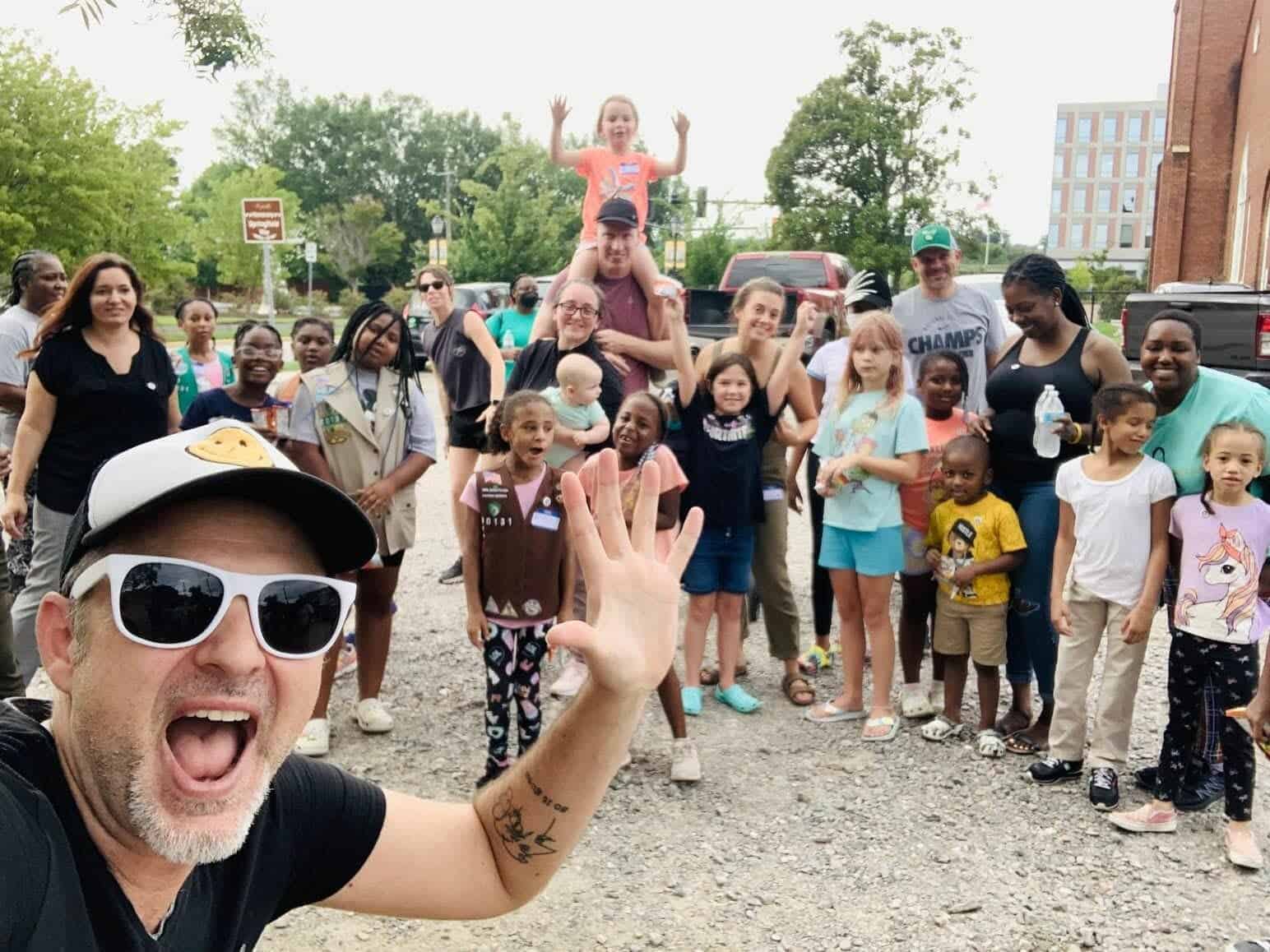 Although the stated goal of BeautifyAugusta is to create beauty through the visual arts, primarily with wall murals, it is intentionally broad-based enough to allow it to partner with many beautification efforts, like litter pickup.
Business owners play an integral role in sponsoring the beautification process.
"We're going to business owners and asking if they'd like to leave a legacy through a wall mural," Rueggeberg said. "We've had some awesome appointments with business owners, large and small, who are putting it into their budgets.
Several projects are in the works, including the painting of an underpass at Ellis Street and Gordon Highway and signage for a new restaurant.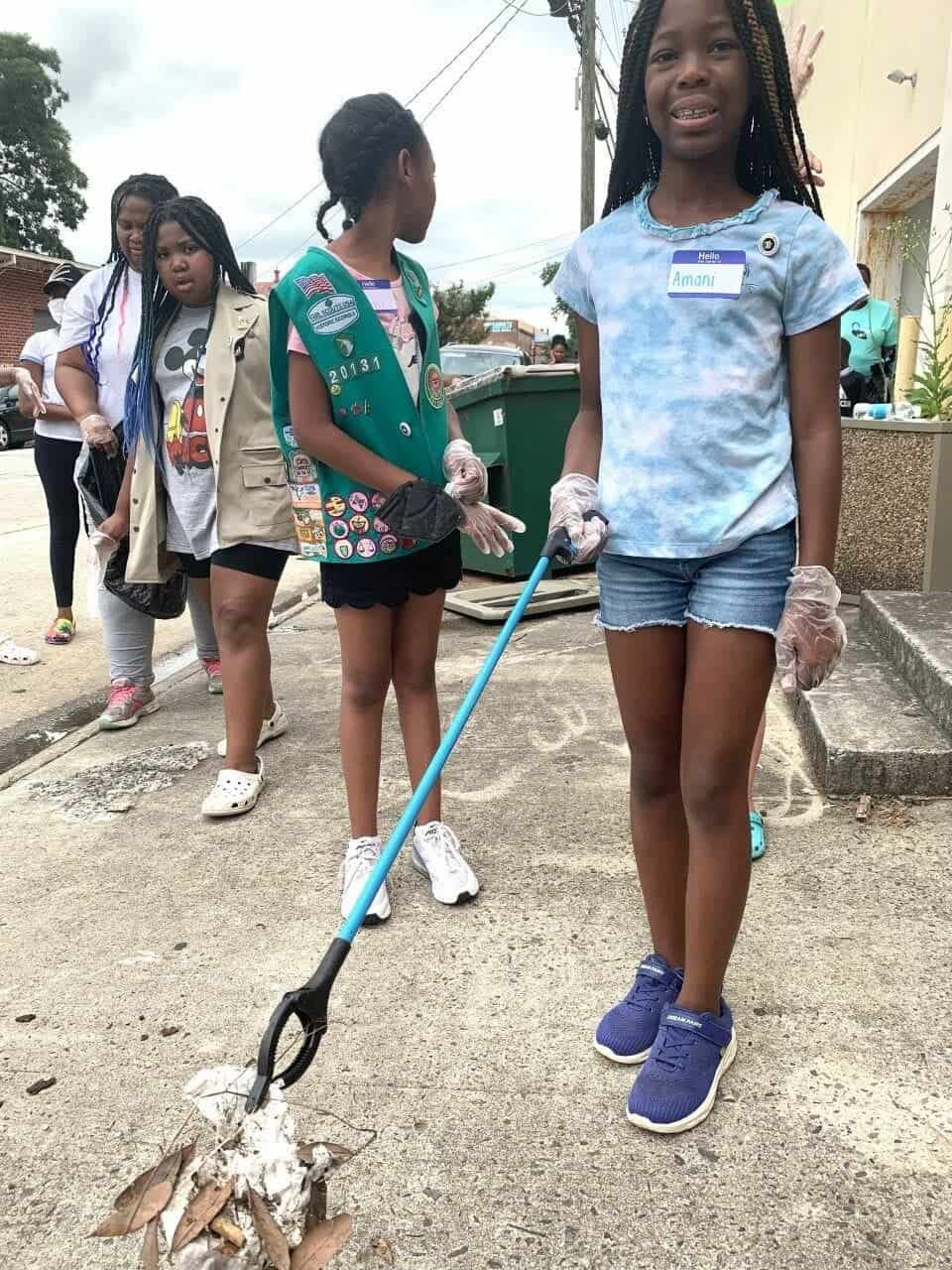 Starting With the Downtown
Although Rueggeberg would eventually like the scope of BeautifyAugusta to include Columbia County, the initial focus will be on the downtown area.
"The downtown is really the heartbeat of the city," he said. "When the heart is strong, the body is strong."
Emphasizing the arts is a key to the beautification process, he said, because it provides a visual reminder.
"We have a statement on our Facebook page, 'We cannot become that which we cannot envision,'" Rueggeberg said. "The visual arts help us encapsulate what we can become."
For more information about BeautifyAugusta, visit beautifyaugusta.com or follow them on Facebook and Instagram. You can also reach them at [email protected].