There are no green jackets involved in the 2nd annual Birdies for Boobies golf tournament but for the breast cancer survivors who benefit from the money raised, it's a crowning achievement, literally.
The tournament is hosted by the Boobie Queen Company, a nonprofit founded by cancer survivor, Whitney O'Connor. She was diagnosed with breast cancer six weeks after getting married and just a week before her 30th birthday.  She wore a crown made of a decorated bra during a breast cancer fundraising walk which inspired the Boobie Queen brand.
Now, she dedicates much of her time to the programs created through her organization including BreastRest and providing crowns for survivors and women going through treatment. The Birdies for Boobies golf tournament is the main source of funding for those programs. Area businesses have jumped on board to help including Bullard Dental, Alison South Marketing, El Rey, Savannah River Turf, and the Hawk Law Group.
"Last year's golf tournament raised $12,000. This year's goal is $18,000. That money allows us to donate Boobie crowns to the fighters, thrivers, and survivors of breast cancer. It also helps fund healing, empowering retreats for survivors or for women recently completed cancer treatments," O'Connor explained.
BreastRest is an all-expenses paid retreat for women 45 and younger who are entering into survivorship after breast cancer treatment. They are designed to help women celebrate themselves again through healing, therapeutic sessions, empowering activities, and celebrations. The retreats have been held in Georgia and most recently in Florida. They can be life-changing for the women who participate.
These are some of the reactions from two of the survivors who attended the recent Ft. Lauderdale retreat:
"This weekend was filled with everything my heart, mind, body, and soul needed. I walked into a weekend with complete strangers and walked out of that weekend with 7 new sisters.
Being diagnosed with breast cancer is never fun, but finding a community that understands just makes it that much easier. Thank you to each and every individual that had a hand in making this weekend magical."
"We didn't choose the boobie queen life, the boobie queen life chose us. This experience has been life-changing for me. I learned that all my emotions and fears are normal and that I'm not alone in this fight. I learned that it's ok to be vulnerable and to let people help me. I learned that it's ok to talk about my feelings with fellow queens. Mostly, I learned that I have a lot of emotions that I have been hiding from for a very long time. I plan to work through those." 
O'Connor says the BreastRest experience is just as healing for her as it is for the women who attend.
"One of the participants wants to help grow the program, so I'm in the process of creating a model for how to make that happen throughout Georgia and cities across the country."
The Birdies for Boobies golf tournament is coming up on May 1 at West Lake Country Club in Augusta. Tee time is 10:00 am. Hole sponsorships are $250, a foursome is $600, and a foursome with sponsorship is $800.
A quarter of a million women across the country will be diagnosed with cancer this year. Chances are, if you play or become a sponsor, someone in your family, a friend, an employee, or a coworker could be one of them. So don't be a "boob," sponsor a hole or a team and crown yourself as someone who cares enough to make a difference.
For more information about sponsorships or registering to play in Birdies for Boobies, click here.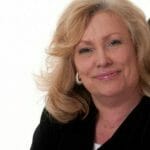 Editor's Note:
Mitzi Oxford is a veteran broadcaster and features writer who also worked at the same television station in Columbus, Georgia as Augusta's Brad Means! 
If you have a South Carolina story idea for Mitzi, please email her at mitzioxfordcreative@gmail.com.