Cheron Douglas was born and raised in Augusta but spent the past seven years fitting brides in Chattanooga. She helped with the wedding of her cousin's son a couple of years ago in Aiken. When she came for a walk-through for his big day, Cheron knew this was where she needed to be.
"Aiken felt like home. I prayed about it for two years. When Karen Daly with Meybohm found the perfect place, we opened our second location here and I couldn't be happier," said Douglas.
That perfect place is 386 Park Avenue, SE in Aiken, the new home of Cheron's Bridal. The doors opened less than a week ago, with a Grand Opening on February 2.  Two days later, she had her first wedding in her appointment book.
"The turnout was wonderful, and everyone has been so welcoming. Everything we do revolves around making a bride's dream come true."
There were a couple of years when dream weddings were put on hold due to the pandemic. This year, everything is back in full swing and more than 5,000 weddings a day are projected. The wedding industry is expected to hit more than $70 billion. That number encompasses everything from the dress to the venue, food, and entertainment.
For Douglas, the focus is on the bride and getting to know her and understand her vision.
"Everyone who comes in is family. I pray about each client and their families. I want their wedding to be a day they'll remember forever."
Like any business, details are key to creating the "fairytale." Lots of measurements are involved. Douglas can help with all the details from selecting the bridal gown to the groom's tux, bridesmaids' dresses, and directing the day as a Certified Wedding Planner.
Weddings are a family affair in many respects. Douglas understands because their shop is a family-operated business. Her husband, Mark, is a professional DJ and a Christian music songwriter. He can provide music for the wedding or for the reception. He also maintains Cheron's Bridal website.
Douglas can also help with the selection of prom dresses or for any other formal occasion and the trends are changing.
"For prom dresses, feathers are huge this year. The latest trend for tuxedos is slim fit. But for brides, fairytale dresses with beading and tulle sleeves are in style, as are satin sheath dresses. But it really all goes back to the personality for who will say yes to the dress."
Although her shop just opened in Aiken, Douglas is already looking to the future and expanding to Charleston, SC.
"First, we have to get this shop up and running smoothly and make sure each and every customer is happy and fulfilling their dream."
If you or someone in your family is getting married this year, the Aiken – Augusta Bridal Show is coming up on March 26. Cheron's Bridal will be there along with many other vendors to make all your dreams come true. For more information on the bridal show, visit the show's Facebook page.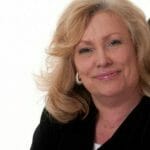 Editor's Note:
Mitzi Oxford is a veteran broadcaster and features writer who also worked at the same television station in Columbus, Georgia as Augusta's Brad Means! 
If you have a South Carolina story idea for Mitzi, please email her at [email protected].