If you are a pinball wizard or grew up with Pac-Man or Donkey Kong video games, get ready for social gaming paradise. Radioactive Pinball Arcade will celebrate its Grand Opening on August 26th at 113 Laurens St., Ste 103, in Aiken.
Owners, Eric and Erin Edwards are in the midst of working hard to make the arcade a special place to socialize and reconnect with some of the pinball machines and gameplay of your past. Let's start with the heavy lifting and where 42 pinball machines and 30 arcade games were prior to their new home.
"The games were in our living room, our garage, and the rest in a shop outback. We got hooked visiting a friend in Florida who took us to a pinball museum, and we started collecting them. There came a point that developing a business was an easy decision," explained Eric.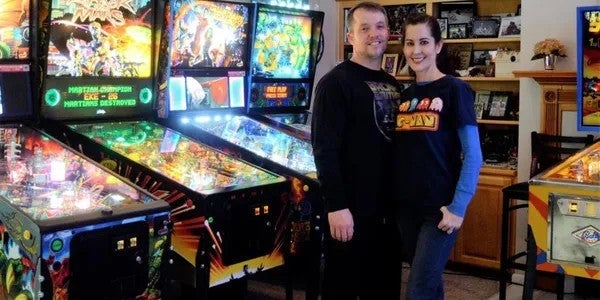 They've managed to get their hands on some iconic pinball and video games including a mint-condition Attack from Mars. There were only a thousand of those made.
Right now, Eric and Erin are in full tilt flipper mode getting ready for their soft opening on August 18 and their grand opening on the 26th.
They are soundproofing the location, putting in many extra outlets to support the pinball machines and video games, and a decibel meter, so they are good silent neighbors to other tenants.
Aside from running the operation in the future, Erin says she cleans the windows every day because so many folks are curious and excited about what's going on inside, they are trying to get a good look.
"Our social media posts have garnered lots of attention and every day, there are head prints and fingerprints on the windows, but that's ok. We are looking forward to meeting our gaming friends," said Erin.
For more information on the Grand Opening event, click on their Facebook page.
This will be the third business to locate in the Holley Building in Aiken. ABD featured a story recently about Maria Cardona Therapeutic Massage which opened about a month ago. The other new tenant is 8 Count Academy Dance. So you can dance, play games, and get a massage all in one location.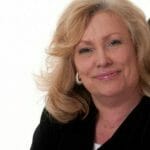 Editor's Note:
Mitzi Oxford is a veteran broadcaster and features writer who also worked at the same television station in Columbus, Georgia as Augusta's Brad Means! 
If you have a South Carolina story idea for Mitzi, please email her at mitzioxfordcreative@gmail.com.