If a traditional gift bouquet of flowers seems too passé, a basket overflowing with popcorn from Mack's Poppin Kettle Corn might do the trick.
In 2018, Mack's Poppin Kettle Corn began selling its snacks at events and fundraisers in Augusta and Columbia. The business has since grown and opened its own storefront in Evans.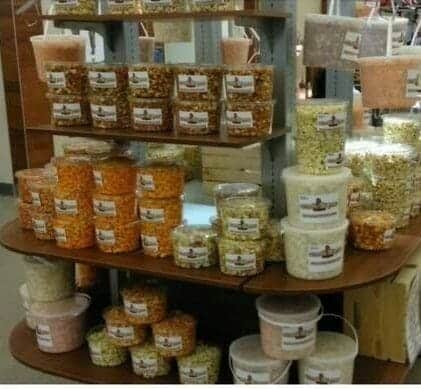 Located at 4272 Washington Road in the Publix Plaza behind Evans Cinema, Mack's sells kettle corn in a variety of flavors, such as bacon cheddar, caramel, ranch and even pizza. The store also offers gift baskets made with assorted flavors. Customers can also place online orders and have kettle corn shipped to their homes.
Prices range from $6 for a small bag to $18 for a large bag. Gift baskets cost between $30 and $55.
Mack's is open Tuesday through Thursday from 10 a.m. to 6 p.m. Tuesday through Saturday.
For more information or to place an order, visit mackspoppin.com or call 855-922-0429.