Editor's Note:
Wes Hennings never met a meal he walked away from and is an opinionated eater! Each Thursday, he shares the results of a business lunch he's had with a colleague as a way to advise our business community on the good, bad, and the tasty across the CSRA. He doesn't let ABD or the restaurant know where he is going and his opinions are his own. He grades the restaurants he visits on a 1-5 scale with "5" being outstanding. We call this our "Real Business Lunch Review".
Food Quality: 5
Service: 5
Business Meeting: 5
Value: 4
Average Score: 4.75 out of 5
Sometimes, you just need a splurge. That was the case when the wife and I headed to Bonefish Grill last Friday for lunch, because you'll only find them open for lunch on Friday and Saturday. And boy, did they ever do a bang-up job feeding us.
If you laughed at the previous line, you likely know that Bonefish Grill is famous for their Bang Bang Shrimp and appetizer that is likely the best in its class. I don't think just hearing about it does it justice. It has just the right amount of kick – bang, if you will – and is packed with flavor. So we knew we were starting our meal with this delicacy, but then what should come next?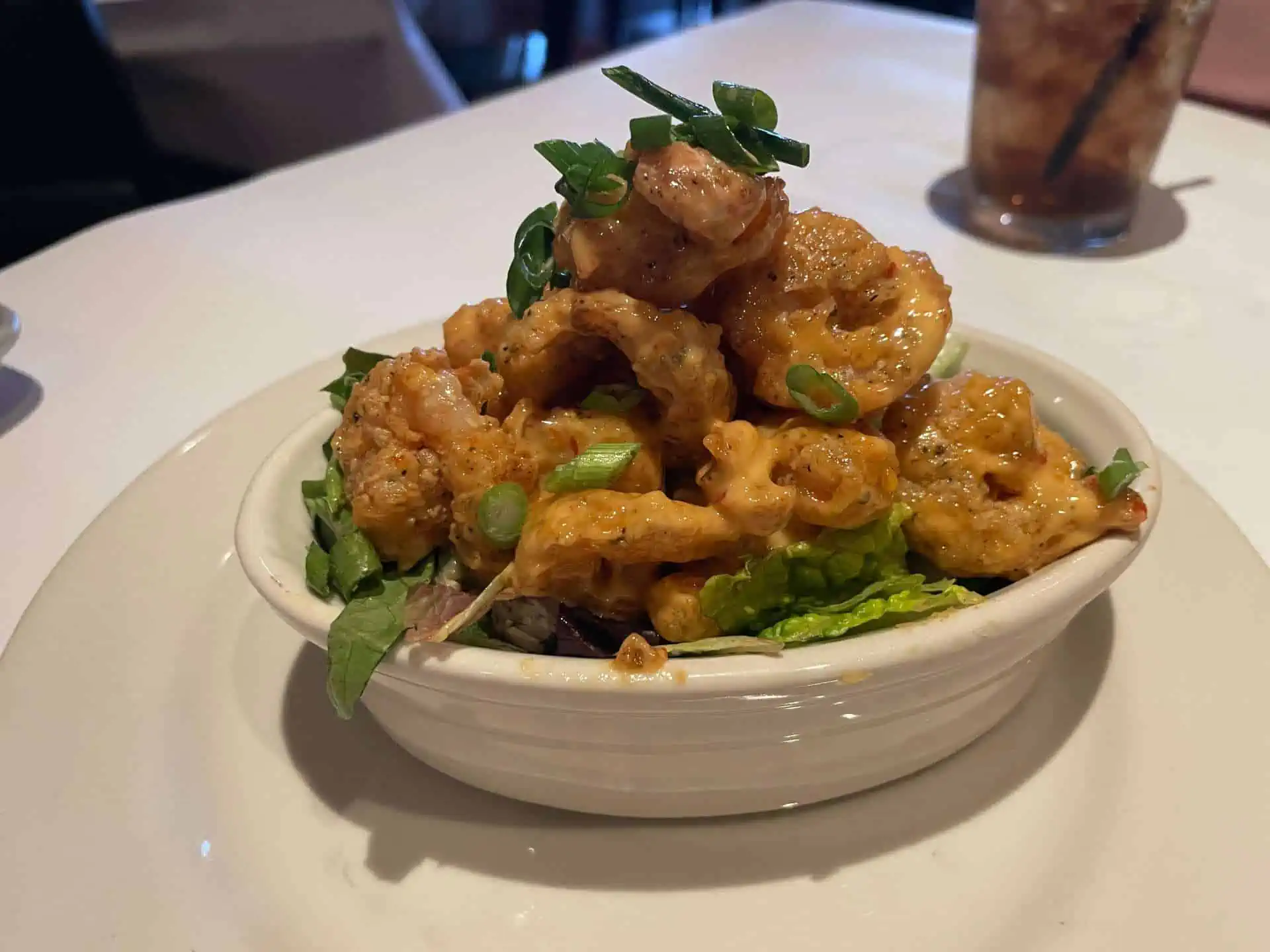 I was hoping they might have a lunch menu, but alas, you're paying dinner prices for dinner entrees all day at this more upscale seafood establishment. I was at $16 for my fish and chips, and the wife opted for a wood-fired chicken breast at around 18 bucks. Add some drinks and the $12 for the Bang Bang appetizer and this is not a cheap lunch. Did someone say expense account?
But before you let the prices scare you off, this was truly one of the best lunches I've had in town. The fish was fried to perfection, likely even double-coated, and the French fries were crisp. The chicken was coated in a delicious lemon-butter sauce that covered the plate and seeped into the delicious garlic mashed potatoes. Plus, it had that perfect off-the-grill flavor. And I think we've sufficiently covered how I feel about the appetizer. Even the starter bread with oil and pesto left us wanting more.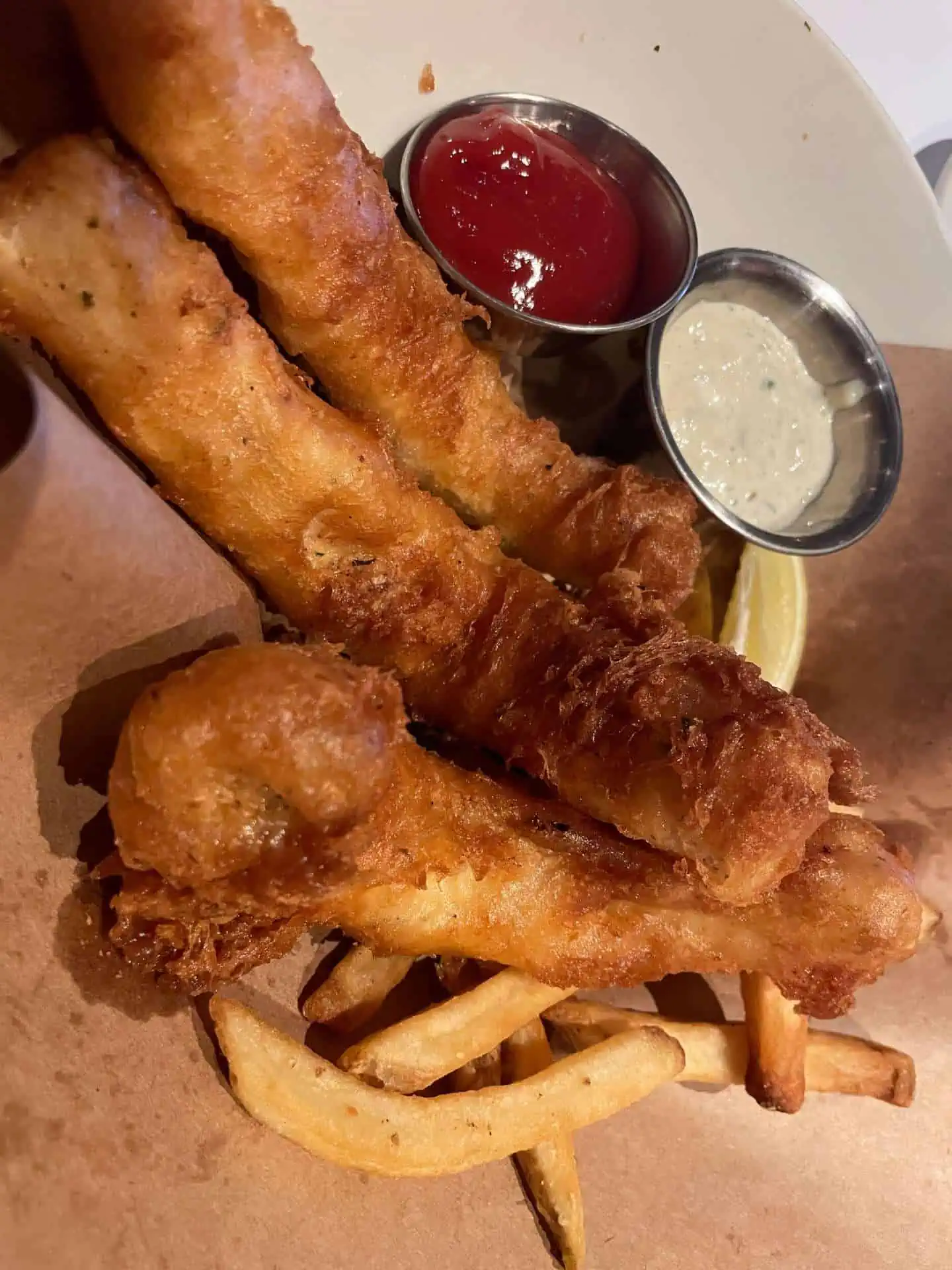 While we did not have the most pleasant greeting at the door, we were quickly seated and had an excellent server who was attentive and as professional as any I've seen in the city. It was honestly so refreshing to have an awesome meal with awesome service in such a pleasant setting. The lighting was warm and inviting, and an ambiance created where conversation easily flowed. It was not crowded, even at the height of the lunch hour, and we were in and out in a very reasonable amount of time.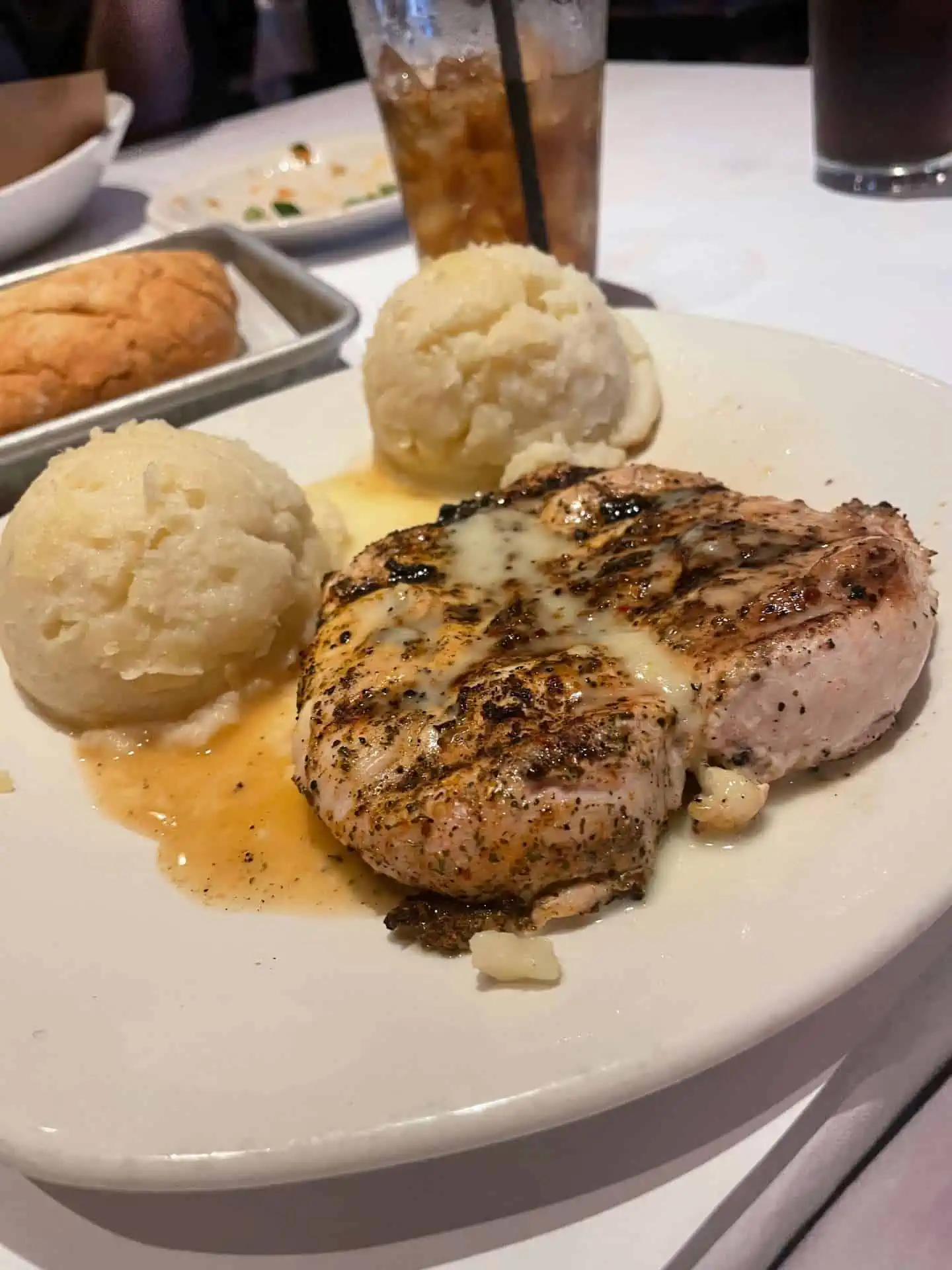 The only downfall is that it's open so rarely in the middle of the day, and my budget will allow me to go there even more rarely. But if you need to treat ya self or your spending the boss's money, I most highly recommend lunch at the Bonefish Grill. You're sure to get some 'bang' if you're willing to drop a buck.
Bonefish Grill
2911 Washington Road
bonefishgrill.com