Editor's Note:
Wes Hennings never met a meal he walked away from and is an opinionated eater! Each Thursday, he shares the results of a business lunch he's had with a colleague as a way to advise our business community on the good, bad, and the tasty across the CSRA. He doesn't let ABD or the restaurant know where he is going and his opinions are his own. He grades the restaurants he visits on a 1-5 scale with "5" being outstanding. We call this our "Real Business Lunch Review".
Food Quality: 4
Service: 3
Business Meeting: 5
Value: 5
Average Score: 4.25 out of 5
For nearly a decade, Giuseppe's was the restaurant closest to where I lived. It was our go-to place for pizza when I was first married and an easy and delicious stop almost any time. But slowly we grew apart. My wife and I moved, plus we also had a few less than amazing experiences, and Giuseppe and I just didn't click anymore. Add that to the face that it's not necessarily in one of the major restaurant spots in town, and it's easy to forget about.
Looking for a place to review this week and dining with my pizza crazy wife, we decided to give it a try, and it's like we recaptured that old magic and remembered why Giuseppe's Pizza and Italian Specialties has earned a spot amid Augusta's hometown landmarks.
Their lunch is highlighted by the pizza buffet, and while it's a rather small area, it's packed with quite an assortment of more than just pizza. On this trip, they had a stromboli along with garlic bread and ravioli, all complementing a variety of pizza. Of course, there was pepperoni and sausage, but also barbecue chicken, hamburger, and their infamous salad pizza. And while I don't like lettuce on almost anything, I'm assured it's delicious with its vinaigrette flavor. It must be as it's really the only pizza that is always available.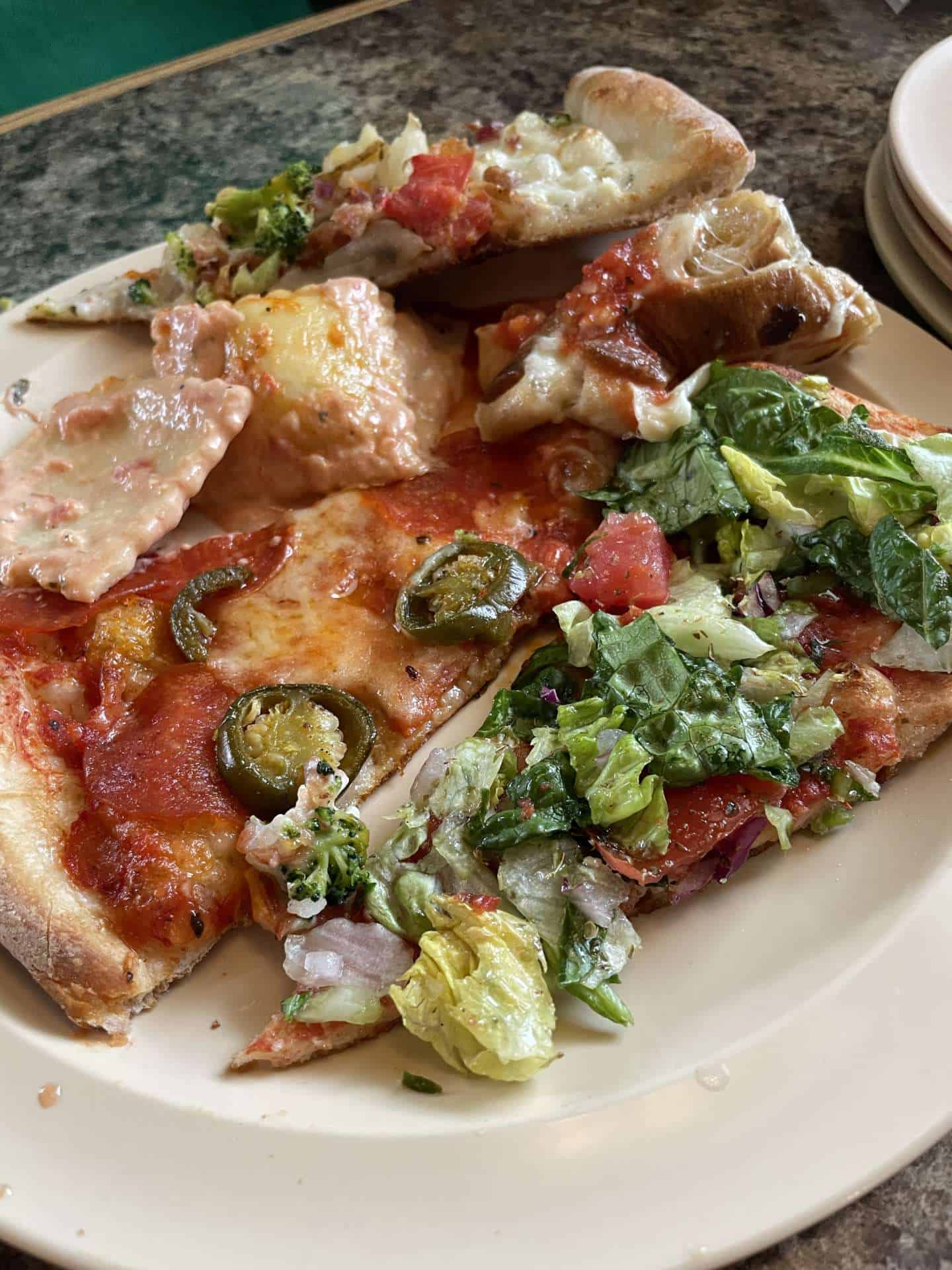 My wife strayed from the buffet and got a two-slice combo with a drink, at a steal price of $8.50. My buffet with a drink cost us $12 meaning our entire lunch was just over twenty bucks, perhaps the best value for lunch I've encountered in the city. It's also a cozy place with a homegrown feel, meaning I would take either clients or colleagues here for a bite.
The one issue we ran into on this visit was the service. It seems like we had to ask twice for several things, and the wait to pay our check was about twice as long as I would have imagined. Not great for an otherwise very quick and easy lunch.
As far as the food? It was just very tasty whether you want just the pizza or like to nibble a bit around the Italian edges. The ham and cheese stromboli was probably my favorite of the day and the ravioli also hit the spot, even if it was not quite as warm as I'd have wanted. But that seems like a trade-off you make for a buffet meal.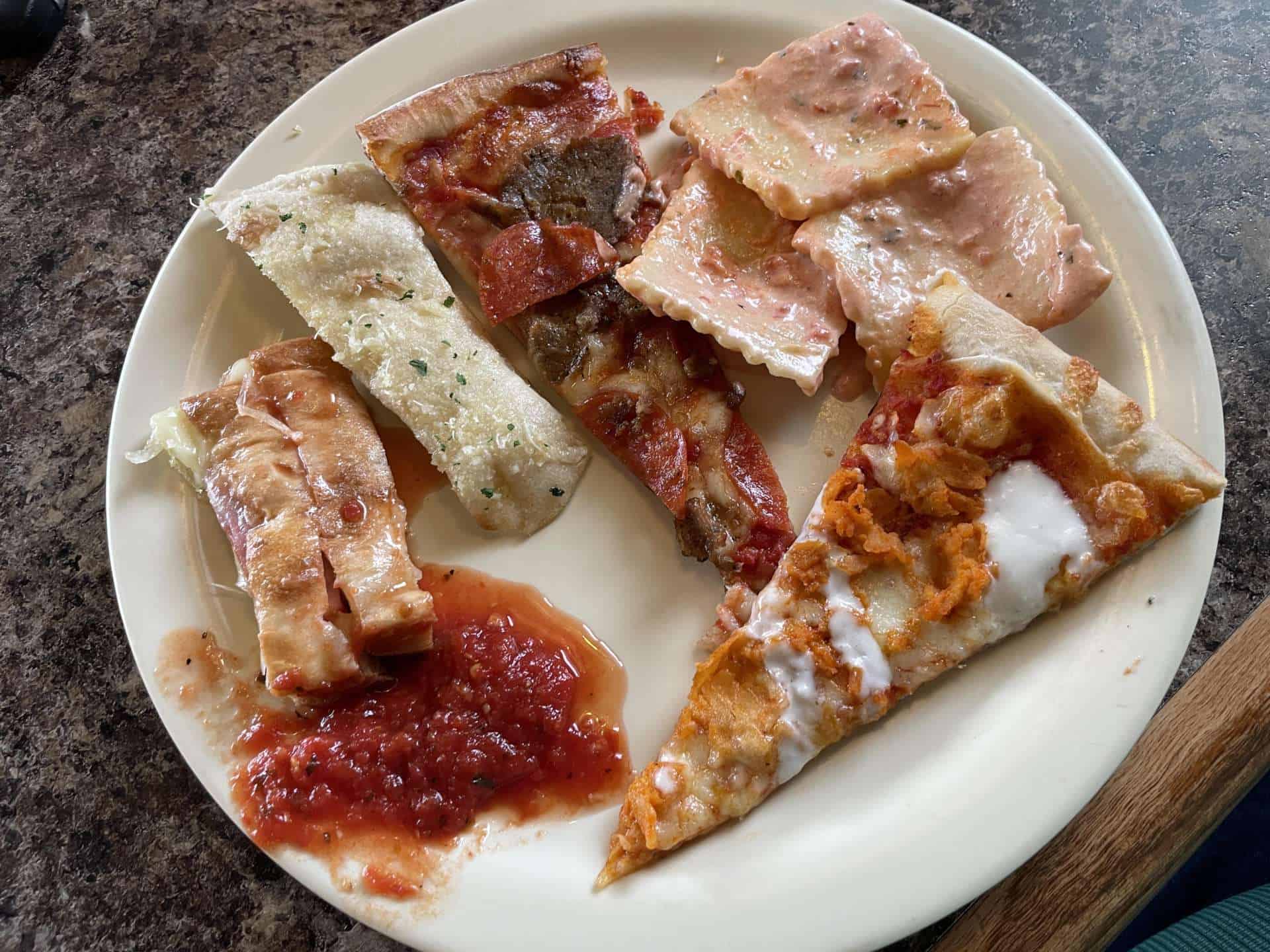 It's easy to forget about this quaint little spot on Wheeler Road when deciding where to lunch, but I urge you to set a reminder and visit a spot. I sure am glad my old Italian friend and I have finally reconnected.
Giuseppe's
3690 Wheeler Road
www.gpizza.net
Do you enjoy and benefit from ABD's business news? If so, CLICK HERE to find out ways you can help ABD achieve and expand our mission!