Editor's Note:
Wes Hennings never met a meal he walked away from and is an opinionated eater! Each Thursday he shares the results of a business lunch he's had with a colleague as a way to advise our business community on the good, bad and the tasty across the CSRA. He doesn't let ABD or the restaurant know where he is going and his opinions are his own. He grades the restaurants he visits on a 1-5 scale with "5" being outstanding. We call this our "Real Business Lunch Review".
Food Quality: 5
Delivery Speed: 4
Freshness: 4
Value: 3
Average Score: 4 of 5
Honestly, there's not much about our lives that haven't changed over the past two years. And eating lunch is surely one of them. It's hard to know if restaurants will even be open, let alone staffed to a point where you can get in and out quickly. And it's why businesses like DoorDash are on the rise across the nation.
So this week, we're bringing lunch in and grading on some different factors to let you know about how these services are working in our area.
Remember, they DO deliver to offices, so theoretically you and a client can have a business lunch together.
And we're starting by having DoorDash deliver McAlister's Deli to my wife's office. We don't have McAlister's often because it's so far away, and we thought that would make it a good test.
The headline? This was a great way to get a tasty lunch that I wouldn't normally eat because I don't want to drive there. McAlister's is known for sandwiches, soups and giant potatoes. I opted for the chicken club with a half "Spud Max" potato. My wife had the grilled chicken with a bag of chips. We put in our order at 11am so that it would arrive by the lunch hour.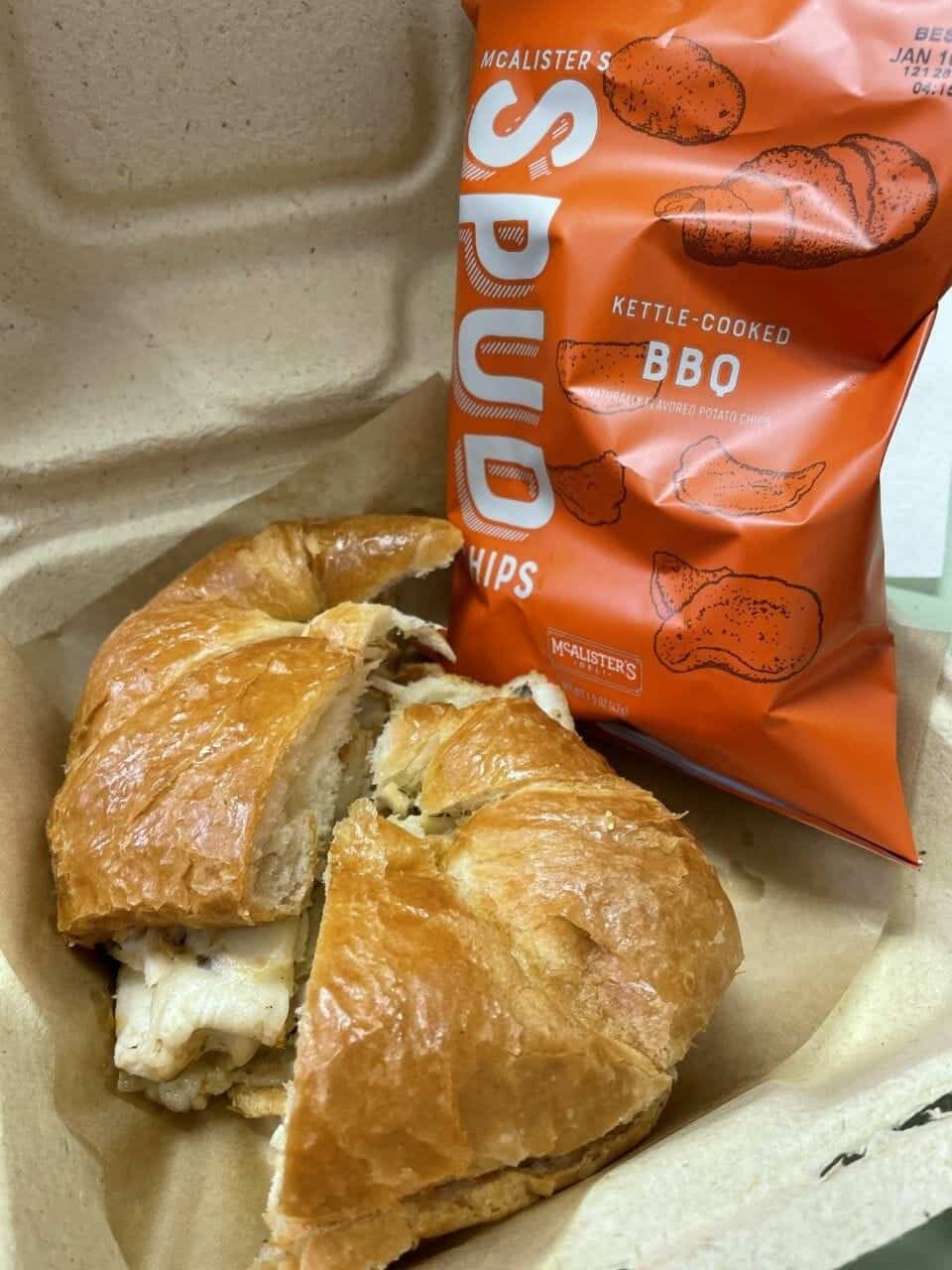 Our experiences with delivery services have been hit or miss, so we truly weren't expecting a lot. Thankfully, those expectations were well exceeded. The food arrived when they promised it would (shortly before our break started) and the driver was courteous and professional. But the real test would be the eats.
While it definitely was not as warm and fresh as eating in the restaurant, my wife and I both remarked on how good our meal was and how delivery made little impact. The cheese on my sandwich was nicely melted and bacon still somewhat crisp, while my Spud Max was definitely maxed on flavors and toppings. The grilled chicken was still warm and juicy on a delicious croissant.
Pricing is the part that stands out to me as a bit suspect. Within delivery apps, it seems like the prices are possibly higher than they are at the stores, or that some typical deals aren't available. It may be my imagination or inflationary woes, but I just get that feeling. Our credit card also offers a DashPass, so we can avoid some of the fees which often feel hefty. And a longer delivery definitely means you need a bigger tip. So a meal that in person would be 20 bucks can run well over 30 if you're not careful. You have to decide if a 50% upcharge is worth the convenience, or order enough meals to make the fees divide out more evenly. (That's why value is marked lower – based on the entire package and not just the restaurant.)
Eating is about the experience for me. I like the feel of real place settings and cutlery, and food fresh out of the kitchen. Maybe that's why the past few years have been discouraging for this foodie. But if your day requires that you eat at your desk or have lunch brought in for the team or a client meeting, it seems like Augusta delivery is finding its way.