Retired Brig. Gen. Jeff Foley doesn't think the Russian people stand behind Russian President Vladimir Putin's push into Ukraine. Unlike most politicians and media personalities giving their opinion on TV, Foley's views come from first-hand experience.
Foley, the former commander at Fort Gordon, shared his thoughts on Russia and leadership to a group of home services professionals at a CSRA Home Connections meeting on Wednesday, March 9 at the Snelling Conference Center.
While serving in the Army in the early 2000's, Foley traveled to Russia as a military liaison and participated in peacekeeping negotiations with the country's top government and military officials. Foley also met with those same officials at the White House. Based on those meetings, he doesn't think they would support Putin's actions.
"The Russian people don't agree with what he's doing," Foley said. "A lot of people want to get rid of him."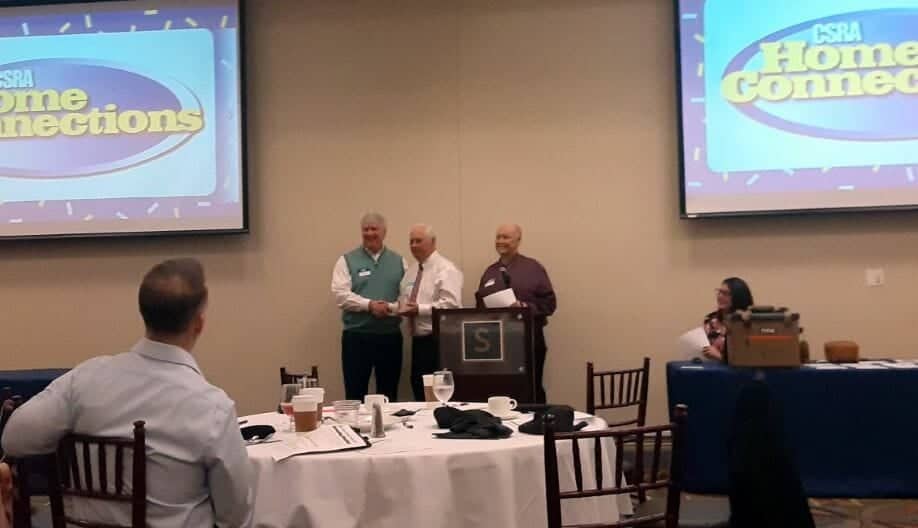 He said the invasion of Ukraine is part of Putin's plan to rebuild the Soviet Union. While some refuse to watch news coverage of the invasion, he can't do that.
"I can only stand to watch it for so long, but I have to watch it," Foley said.
In his speech, he also discussed leadership. As founder and President of Loral Mountain Solutions, LLC, Foley helps business leaders become more effective managers, team builders and strategic planners. He works with individuals and teams at various organizations, including health care companies, manufacturing plants, and the Chamber of Commerce.
He said, being a leader of character is essential in gaining clients' trust.
"You can't sell a house if they don't look at you and trust you pretty quickly," Foley said.
He also briefly talked about his 2019 book, "BRAVE Business Leadership," which draws on his many years of military leadership.
"In this book, I share things I've learned that most people never get the opportunity to learn," Foley said.
For more information, visit Foley's website at loralmountain.com.