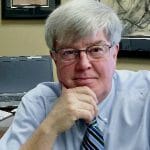 Editor's Note:
TODAY marks the end of the Medicare enrollment window and some marketing practices by some slick, celebrity pitchmen. Be very careful about having a loved one sign up under deadline pressure. Sometimes the "big print giveth and the little print taketh away".
Don MacNeil is the former Marketing Director of Windsor Jewelers and long-time on-air radio professional.
Is it just me, or…
Bustin' Broadway Joe
Fall in America means cooler temps, radiant leaves and in recent years, the onslaught of Joe Namath on TV. It's Medicare enrollment time, and if you're of a certain age, insurance companies by the dozen are after your business.
Broadway Joe (and William Shatner, Jimmy Walker, etc. The Fonz must have turned them down) urges us to call now to learn more about Medicare Advantage plans that add extra benefits like dental, hearing and vision coverage to traditional Medicare, including a monthly $144 added back to your Social security check if you qualify. Just tell us your Zip Code!
Pitches like Namath's can be misleading or downright deceptive, starting with the red, white and blue colors that insinuate the ads are from the government, including state logos on some mailers, and on-screen disclaimers so small they're illegible.
While the plans themselves are perfectly legal and may be great for many of the 27 million Americans enrolled in them, (4 in 10 retirees belong) they often don't deliver everything those pitches seem to promise. (free delivered meals, free rides to appointments) Plus, those pitches don't come close to telling the full story of the benefits of those plans – many of which aren't even offered in your area.
Over at the Centers for Medicare & Medicaid Services they've received so many complaints about these too-good-to-be-true ads they looked into who's approving them and discovered that if only one of the many companies offering these plans approves a commercial (and it could well be a name so small you've never heard of them) then the ad can run.
That's just for openers. The $3000 dental benefit Joe shouts about? It's available in one county in all of America, but one is all you need to be able to say it.
The $144 cash back? Only two counties in the US, but…that allows them to say it.  One unnamed CMS official wondered out loud how, after last year's complaints, 'Ol Joe was allowed to return this year.
All parties throw up their hands at how complicated Medicare has become, and my mission here is not to untangle it, but rather, sharpen your ears for ads that seem too good to be true.
That said, having opened this can of worms, here's a thumbnail breakdown of traditional Medicare vs. Medicare Advantage differences:
Medicare Advantage plans do offer bare bones additional benefits, often including dental, hearing and vision care.
They sport potentially lower premiums and cap out-of-pocket expenses, typically this year at around $7,500.
Traditional Medicare allows you to see any doctor for any reason. With Medicare Advantage your limited to only in-network physicians…in your area

. No shopping around in other cities, unless it's a travel emergency. Prior approval may be required for certain procedures.

If you develop a preexisting condition while under a Medicare Advantage plan you may be barred from returning to traditional Medicare.
Your Medicare Advantage Plan may be terminated, at which point you'd be directed toward alternatives.
Last year I recall breathing a sigh of relief when the October 15-December 7 Medicare Enrollment window ended. Bye, bye, Joe.
Well, no. In three weeks he was back, because the first of the year opens a new enrollment period for special cases, and Joe's employers want all of them. And understand when you call that toll-free number you won't be reaching a neutral Medicare advisor. You'll be speaking with a Medicare Advantage salesperson whose job it is to close you. What she's selling could be just the ticket, but never lose track of the fact that there's no such thing as a free lunch, especially at Joe's place.