As the spring semester closed at Augusta University, business students and professors alike often ask themselves "What did I really accomplish this semester?" One class can answer that question both with analytics and a feeling for making a difference.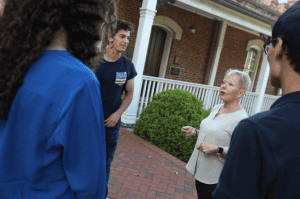 In a Social Media Marketing class, students learned the ins and outs of social media. After learning theory, doing market research, practicing design, and constructing a content calendar, students conducted a real social media marketing campaign.
The campaign focused on The Greater Augusta Arts Council. It involved both Instagram and Facebook, with the objective of increasing awareness about the benefits of art to a community and what the Arts Council does for Augusta, from public art – like the new sculpture trail and James Brown mural downtown – to producing the annual Arts in the Heart Festival.
"I really try to incorporate hands-on projects in my classes. And, when I can also link in a non-profit organization, I consider it a real win-win," said Marsha Loda, Ph.D., associate professor of marketing.
The campaign was made even more realistic with Experiential Innovation Funds Loda received from the university's Center for Instructional Innovation. With these funds, students learned an essential new marketing skill – how to boost posts and the impact that ads have in social media marketing.
So, what did Dr. Loda's class accomplish this semester? There were 1,237 tracked uses of the hashtag #artmakeseverythingbetter. Students achieved an audience reach of more than 75,000 in the Augusta area for the Arts Council. Within that reach, some six percent of Instagram and 13 percent of Facebook users engaged with the content. What does that really mean? The campaign resulted in 4,125 likes, comments, and shares in Augusta about the value of art in a community and the importance of The Greater Augusta Arts Council.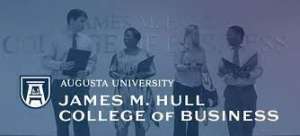 The students' reaction? Senior Sara June Alavi said, "This was definitely one of the more beneficial projects I have done in my upper-level business classes. I thought I knew a lot more than I did about the kind of Instagram postings that would do well. I had fun doing this and having the opportunity to help the Arts Council."
Courtesy: www.augusta.edu/hull