This is the beginning of Startup Advocacy Week and a group based at the Georgia Cyber Center held a roundtable discussion with someone who can carry the needs of entrepreneurs to Washington, D.C.
theClubhou.se is a coworking space that also offers education and support including coding, a mentorship network, and think tank. However, the Aug. 15 roundtable focused on the organization's Make Startups, a training model that provides a credential demonstrating participants have learned the skills and milestones to succeed.
Congressman Rick Allen (R-GA12), who is a member of the House's Committee on Education and the Workforce, also joined the round table.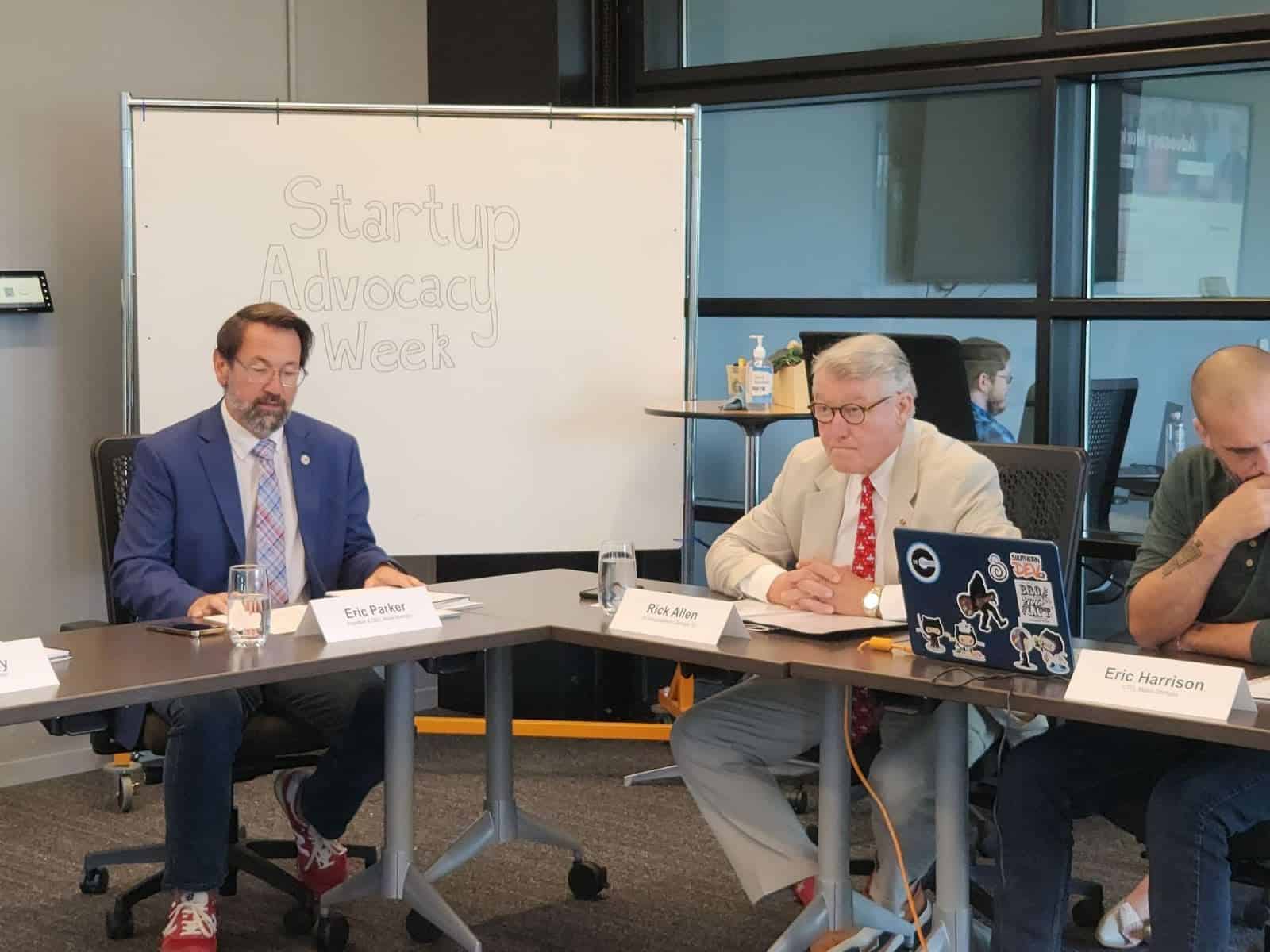 "We've been working with Congressman Allen's office off and on, since he's been in office to organize some sort of events, so that he can stay updated on what's going on in the Augusta startup community," said Eric Parker, president and CEO of Make Startups. "Today, we have a roundtable discussion with several startup founders, and people who fund startups, so that he can get a good picture of what's happening and what the barriers are that we still have in our community."
Among the participants was Frederick Griffin of Ebony Tree Farm, one of Make Startups' founders. He said initially, he and his wife started a nonprofit to help students understand the skills they needed to transition from high school to college.
During the pandemic, he and his wife handed out food baskets. That sparked an interest in starting a program to teach people about having a green diet, which focuses on fresh fruits and vegetables and healthy nuts and oils.
"We switched our model to a social enterprise and we're officially registered as a public benefit corporation in the state of Georgia," he explained. "One of the things that was an obstacle for us as a nonprofit was competing for grants. And we didn't want to really do that a lot. So, we came up with this model to help us sustain ourselves. What we do now is we go into the communities to help mobilize communities through leafy greens and hydroponic farms. We do micro farms across the city, we just deployed one of our micro-farms to the Georgia Cancer Center."
Parker said there are gaps that exist in the funding pipeline for early startups. Established businesses have a level of funding available, but there's very little capital for new businesses.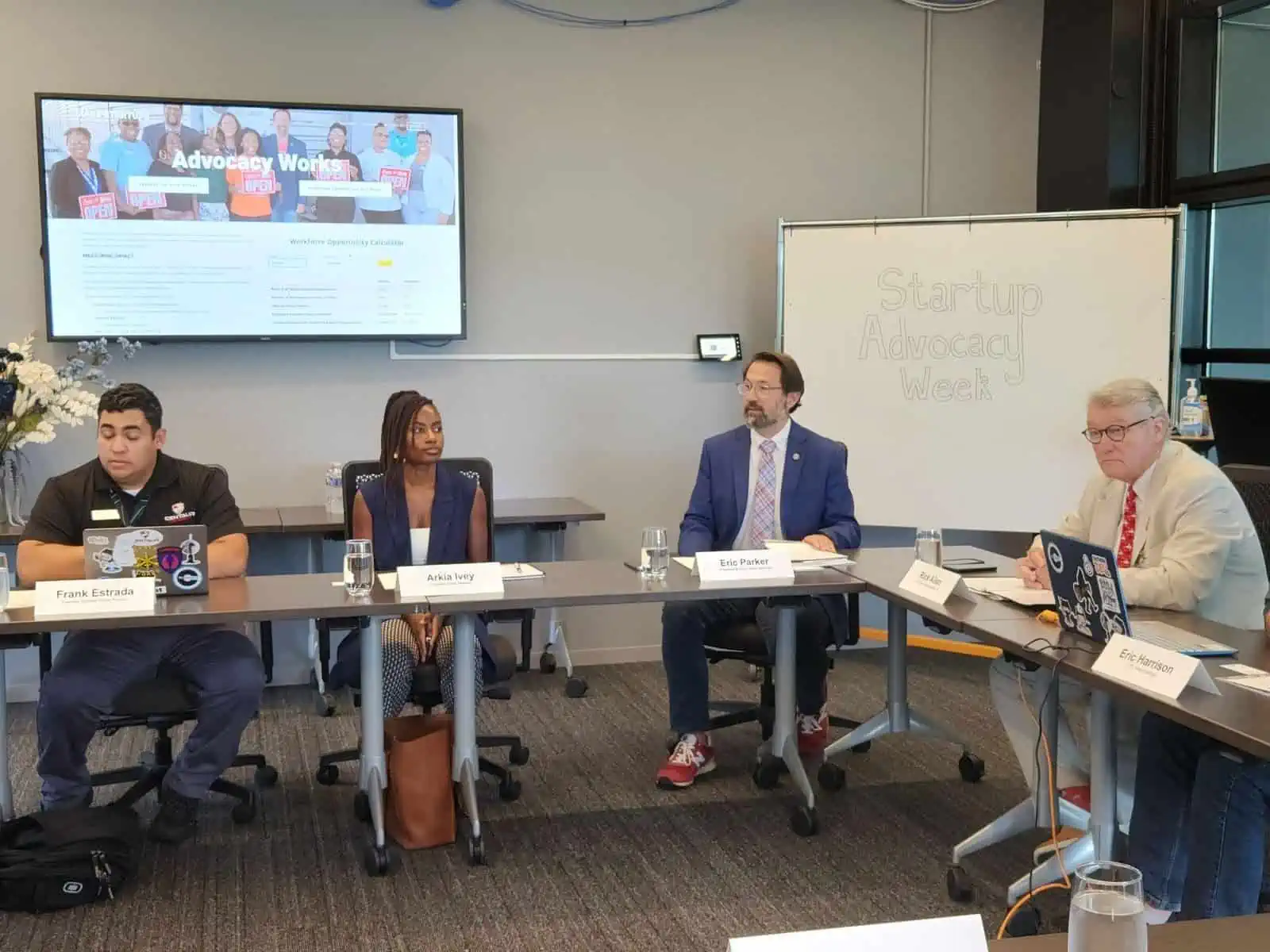 "Only 17% of entrepreneurs in America are able to get funding for their business when they start. And that's a core problem," Parker said. "So, unless somebody has their own access to capital, whether it's their own savings, or their own friends and family, it's a very limited process."
Allen said there must be a way found to streamline the process for entrepreneurs to get needed funds to start their businesses.
"We just need to simplify a system for startups so that the federal government can create a private-government partnership, so we can give people opportunities, which will then grow the economy and reduce the debt, balance the budget," he said. "That's what I want the government to do. Let's create a partnership. Let's simplify. Let's get this thing done. And allow people to take risks for crying out loud."
theClubhou.se started in 2012 in a storefront on Broad Street. In a review of its first ten years, Parker said they have had a tremendous economic impact in the Augusta area. He said in their first year, startups can create more than 12,000 new jobs and have a $310 million economic impact. Expanding that out to the state level, Georgia startups create 230,000 jobs annually with an economic impact of $5.8 billion. In South Carolina, there are 48,000 jobs created, and a $1.2 economic impact.
Anyone who would like to learn more about Make Startups is invited to attend Beer and Bytes. It will be held today, Aug. 16, starting at 5:30 p.m. in the Cyber Center's Hull-McKnight Building at 100 Grace Hopper Ln. in Augusta.
Registration is available on the website: https://www.theclubhou.se/events/2023/8/16/beer-amp-bytes-technet-edition