Lakeya Collins will open Robert's Angels Scrubs & Beyond on July 24 in memory of her son Robert Ballard, who drowned in Clarks Hill Lake in 2016. (Photo by Josh Heath)
Losing a child is often the most painful experience any parent can endure, but for Lakeya Collins, losing her son five years ago has inspired her to open her own business.
Collins – a registered nurse – will launch a new store called Robert's Angels Scrubs & Beyond at 3558 Windsor Spring Road next to Checker's and Sparkle Car Wash – on Saturday, July 24. She is opening the store to honor the memory of her 16-year-old son, Robert Ballard, who drowned in Clarks Hill Lake on Sunday, April 24, 2016. "My son didn't get a chance to follow his dreams," which included becoming a doctor, says Collins tearfully. The business is a way "to be able to keep him going." She officially started Robert's Angels as an online business in Feb. 2020. "I'm shipping all over the country," Collins explains.
The store – located at 3558 Windsor Spring Road – will sell a variety of items for health care professionals, including scrubs, shoes, and thermometers. (Photo by Josh Heath)
Ballard – a sophomore football player and straight-A student at Greenbrier High School – was enjoying a day at the lake when he and his friends decided to swim out beyond the buoys. "The first few years were unimaginable," Collins states. She fell into a deep depression and even considered suicide until one night, she had a dream that her son told her she must keep going. His death prompted her to push for the passage of Robert's Law, which would require supervision for children under the age of 17 swimming in Georgia lakes and ensure life jackets are available for those children. "We have to have regulations," Collins adds. She even chronicled her inspirational journey in her autobiography, "All Is Not Lost."
After her daughter suffered a serious bout of depression and a suicide attempt, Collins returned to school at Anderson University in South Carolina to become a psychiatric nurse practitioner. But she says God had other plans for her. Collins states her Christian faith is the only way she survived the tragic loss. "I never needed God like I needed God then," Collins says.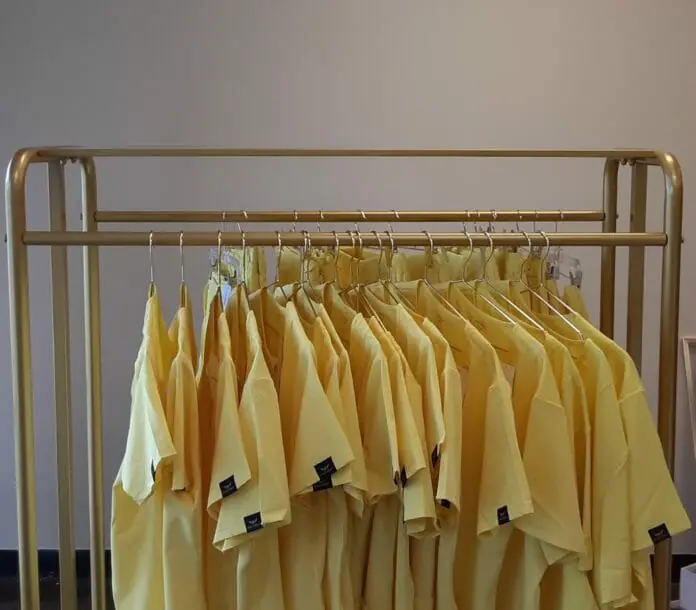 After working as a nurse for many years, Collins began researching how to design scrubs. "I watched so many YouTube videos," adds the New Jersey native. "I'm no designer." The store will sell scrubs in a variety of styles and colors, and scrub collections will be named after her three children: Alyse, Robert, and Brycen. Some items will cost $29 because that was her son's number on his high school football team. Collins will also sell other items, such as scrub hats, shoes, thermometers, and blood pressure cuffs. Once a month, she plans to hold CPR classes in her store.
Collins says making the transition from nursing to retail has been both challenging and expensive, especially without the help of a Small Business Administration loan. The cost of inventory has been overwhelming, which is why she picks up nursing shifts on an as-needed basis. "Business is not something I'm really savvy at," Collins adds. "I'm expecting a great return because it's been so difficult." During the grand opening, Mayor Hardie Davis Jr. will visit the store for a ribbon-cutting ceremony. She will also have food trucks from Diablo's and Sweet Sensations in Greenville, as well as local vendors selling various items, such as Mary Kay cosmetics. Collins explains Ballard loved people, which is why she wants to honor his legacy. Collins wants to remember her son "not for the way he died, but for the way he lived."
Robert's Angels will be open from 10 a.m. to 5 p.m. Monday-Saturday. For more information, visit robertsangelsscrubs.com.