On the edge of Aiken County, almost close enough to throw a rock to the Barnwell County line, Almost There Café opened for business last fall. Owner, Dawn Redmon and her cooks served up good ole Southern fare fried chicken, mashed potatoes with gravy, cornbread, and a variety of other dishes that soon became favorites.
The building at 245 White Pond Road in Williston had been a donut shop, a chicken joint, and a mercantile over the years. It wasn't a big place, but locals seemed to love the food. Last week, much to the disappointment of her customers, Redmon announced she is putting the restaurant up for sale.
"We will continue to be open and serving the same great eats you have enjoyed until we can no longer continue or until the sale is final. This was not an easy decision to come to, but I have a very large family with many 'life events' going on. I can't keep missing out on them and I can't keep closing the restaurant in order to help my family when needed," Redmon explained.
She was an Army brat and almost everyone in her family served in the military, including Redmon for 20 years. After retiring from the Army, Redmon worked in Cyber Security at Fort Gordon and left that position in 2018. Now a little less than a year into the café life, she is selling Almost There.
"Running a restaurant has been a learning curve that the Army didn't prepare me for, but it did give me a great work ethic," Redmon said. "When you are deployed, you have no time to yourself, just like in the restaurant business."
"I have truly enjoyed every crazy minute of this ride and meeting all of the great people in our area. My deepest hope is that someone will realize just how good a spot this is and want to continue running it as a restaurant. "
Nikki Clingerman of Fabulous Aiken Homes is handling the sale of the property. She can be reached at 843-870-6075.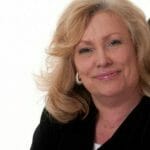 Editor's Note:
Mitzi Oxford is a veteran broadcaster and features writer who also worked at the same television station in Columbus, Georgia as Augusta's Brad Means! If you have a South Carolina story idea for Mitzi, please email her at mitzioxfordcreative@gmail.com.
Do you enjoy and benefit from ABD's business news? If so, CLICK HERE to find out ways you can help ABD achieve and expand our mission!