For 75 years, SHRM and HR have worked together to drive change in the world of work. The effort has paid off locally. The Central Savannah River Area Society for Human Resource Management (CSRA SHRM) Chapter has been honored with the prestigious EXCEL Platinum Award by SHRM for its outstanding achievements throughout 2022. The EXCEL Platinum Award represents a significant milestone in the field of human resources, acknowledging remarkable accomplishments, strategic initiatives, and tactical endeavors that elevate the HR profession to new heights.
Johnny C. Taylor, Jr., SHRM-SCP, President, and Chief Executive Officer of SHRM, expressed his admiration for chapters like CSRA SHRM, stating, "SHRM's impact on the world of work is a testament to the dedication and efforts of organizations such as the CSRA SHRM Chapter. The Platinum EXCEL Award not only celebrates their exceptional work, but also recognizes their unwavering commitment to fostering outstanding workplaces. Their exemplary HR leadership serves as an inspiration to all."
The EXCEL Award distinguishes excellence in four levels: bronze, silver, gold, and platinum, with each level representing specific requirements and accomplishments. As a recipient of the Platinum EXCEL Award, the CSRA SHRM Chapter will be acknowledged in SHRM publications and conferences, receiving a distinguished logo to display on their website and valuable information to share with their members, emphasizing the significance of this remarkable achievement.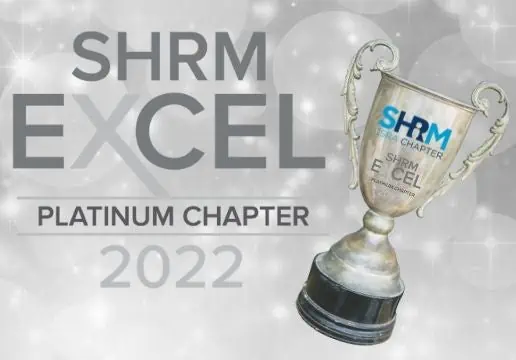 Robert S. Kelly, the current President of the CSRA SHRM Chapter, expressed great pride in the chapter's accomplishments since its establishment in 1962, stating, "We are immensely proud of the chapter and its members for their remarkable achievements. Our commitment lies in delivering even greater value to our members and serving as a catalyst for HR professionals and People Managers to reach their full potential. Through advanced HR practices, we aim to make a profound impact on the workforce, creating an exceptional work community."
Among the numerous chapters across the globe, the CSRA SHRM chapter stands out as the 43rd registered chapter affiliate, further highlighting the chapter's significance and influence. The CSRA SHRM Chapter hosts monthly meetings dedicated to HR-related topics and strategies, extending a warm invitation to all individuals interested, regardless of their certification or national SHRM membership. The chapter serves Columbia County, Richmond County, Aiken County, Barnwell County, Edgefield County, Lincoln County, McDuffie County, and Burke County.
To learn more about the CSRA SHRM Chapter and its initiatives, visit https://www.csrashrm.org.
Do you enjoy and benefit from ABD's business news? If so, CLICK HERE to find out ways you can help ABD achieve and expand our mission!