Name: Debbie McCord
Company/Title: Columbia County GOP Chairman
Years Served: 34 years in various roles with GOP
Contact info: 706-833-4731
No phrase better describes Debbie McCord's rise in Columbia County and the state of Georgia's GOP better than the 'apple doesn't fall far from the tree.'
"My father worked on the presidential campaign for Barry Goldwater when he ran against incumbent President Lyndon Johnson in 1964," she explained.
Even as a child she was paying attention. Civics was her favorite subject in school and politics would become a passion.
McCord has lived most of her life in Columbia County but also had the opportunity to live in Europe for a brief time. That experience evolved into the advice she would offer young voters today.
"Don't stay in one place," she said. "Explore other countries if you can, then you'll understand how good we have it in America."
Back home in Evans as a single working mom, she said, "It was a wake-up call that I had to put food on the table but also to get involved in the community."
After a long, successful career as a financial analyst with Savannah River National Lab, McCord retired in 2019 which resulted in more time to devote to her interest in politics.
McCord has seen many changes during her 20-plus years of involvement with the GOP, in local, statewide and federal campaigns.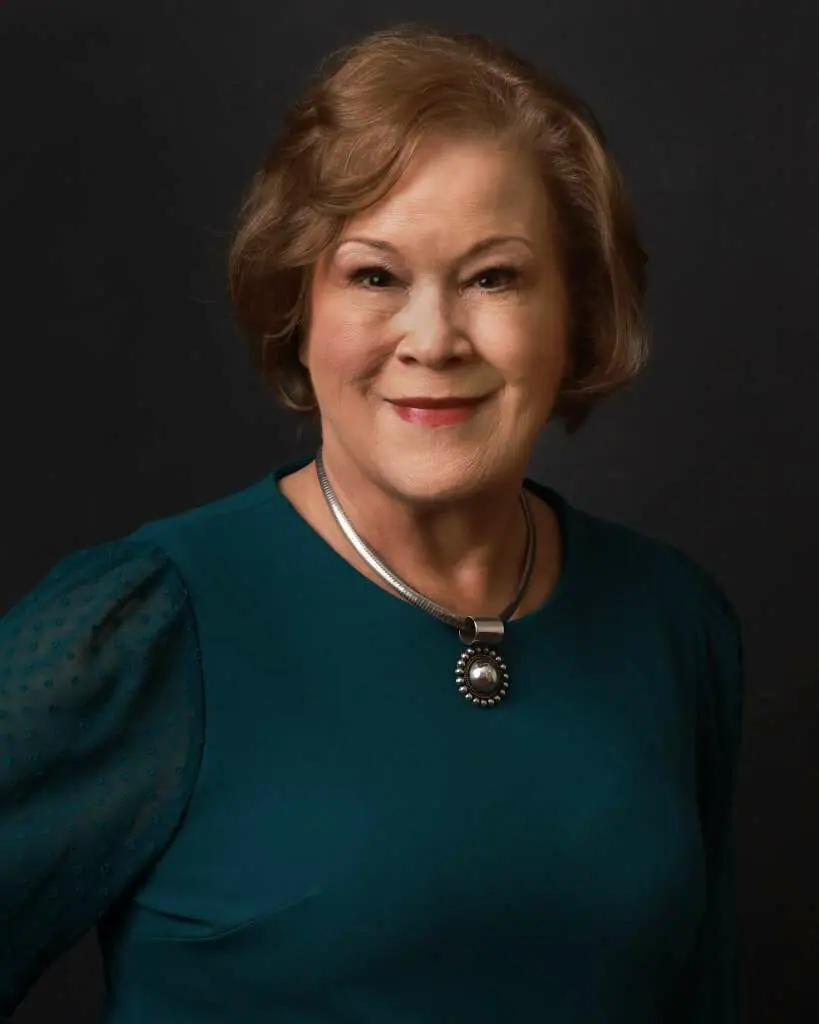 "When I started, there would be six or eight men telling me what to do and I didn't like that," she said. "Women tend to be the problem-solvers and the time managers and a lot of the mindset towards women in key positions has changed over the years."
McCord's early experience may have been the catalyst for her devotion to diversity within the party. She is excited that among candidates locally and statewide and on the county Republican Board there is a great diversity of men, women, Asian, Hispanic, and African American representation.
"Area businesses benefit from that leadership diversity," McCord said. "Despite COVID, Georgia was one of the first to re-open which resulted in a strong economy. The other advantage was a shift away from the 'everyone needs to get a college degree' mentality and area companies buying into trade school apprenticeships."
Speaking from a lifelong love of community and leadership, McCord advises everyone to get involved in their community.
"Don't be afraid, do it anyway," she said. "If you're a parent, start with your local Board of Education. That impacts how and what your kids are learning and how local government impacts your everyday life."
McCord serves as the Chairman of Columbia County Republican Party, is the former Second Vice Chair of the Georgia GOP, and is still a member of the State Committee for the GOP. She gave up her seat as the Vice Chair as an opportunity for young people to run for the position.
She has talked the talk and walked the walk most of her life. We are proud to share her story for Women in Business.
"Some people give time, some money, some their skills and connections, some literally give their life's blood. But everyone has something to give." –Former First Lady Barbara Bush