A $1.5 million capital investment will be used to renovate Washington Commons, a Holiday by Atria independent living community in Evans. The upgrades, expected to be completed this winter, are designed to transform the community's appearance and function.
When originally built, the layout for Holiday Washington Commons focused on community spaces to offer residents an engaging social life. Improvements for these spaces are the focus of the renovation, as even older adults are seeking an active lifestyle during retirement. Residents will have more reasons to gather and enjoy the benefits of a social community for their physical, cognitive, and emotional well-being.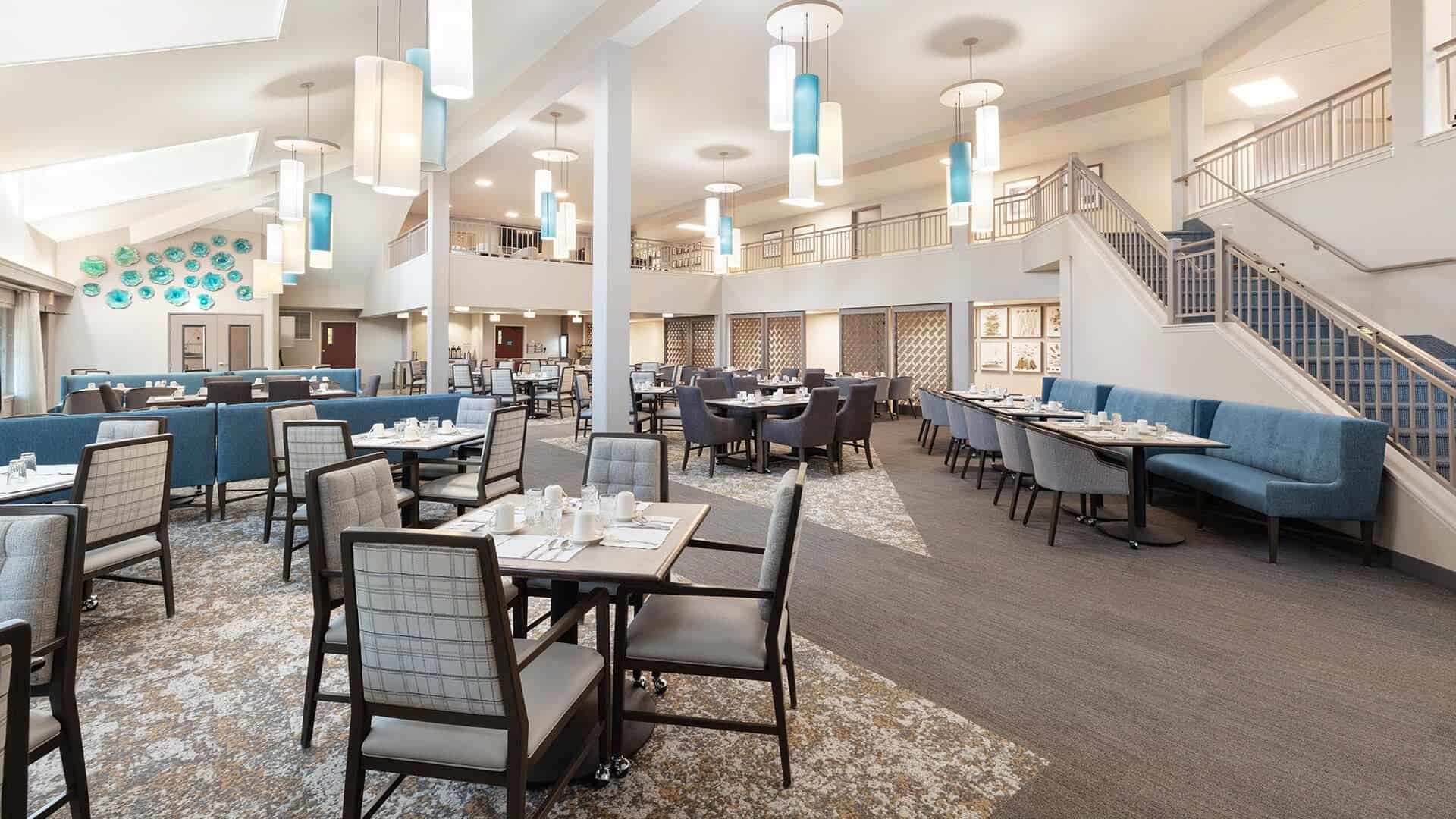 One of the focuses of the renovation is to create an expanded fitness room to meet the needs of seniors working to maintain a more active lifestyle as they age. The game lounge, living room with library, atrium, and dining room will also receive extensive renovations. Other improvements include added A/V capabilities in all common areas, exterior enhancements, and energy-efficient lighting.
"For us, this will feel like an 'extreme makeover' to create new and enhanced ways for our residents to stay active, build new friendships, and enjoy what inspires them," said Sean Woods, General Manager at Holiday Washington Commons. "We know that living in a vibrant, social community can translate to greater well-being in older adults."
Apartments will also get significant renovations like new lighting and luxury vinyl tile flooring; kitchenettes with new cabinets, sinks and counters and upgraded bathrooms.
"Our renovations at Holiday by Atria communities nationwide are designed to meet the demands of America's aging population, as well as provide working environments to attract and retain talented employees," said Michael Mejia, Chief Operating Officer for Holiday by Atria.
Holiday Washington Commons is a winner of the Caring Star Award from Caring.com for 2023. The national award is determined solely by reviews from seniors and their families on Caring.com, a leading senior living referral service and a top site for senior care reviews.
Do you enjoy and benefit from ABD's business news? If so, CLICK HERE to find out ways you can help ABD achieve and expand our mission!