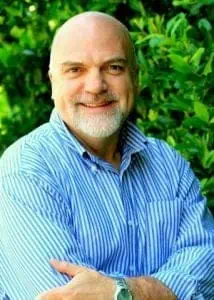 God-given inspiration is experienced in some very unlikely moments.
Seventeen years ago, Adam Anders was visiting with family in Iowa for the holidays. While there, he found himself searching for something to watch that told the Christmas story. He couldn't find anything. That's when the idea came to him. Would it be possible to bring the Christmas story to life as a musical? His mind began to race with a myriad of ideas. Much to his wife's dismay, Anders mentally checked out of that family time and focused on writing down his ideas. During that time, he compiled twelve pages of notes.
The Nativity Story, he reasoned, is a Bible celebration story. Seventeen years later, the culmination of those ideas is a major motion picture.  "Journey to Bethlehem" is now showing in theaters across America, including the CSRA.

Anders and his family are originally from Sweden. He went to high school in Lakeland Florida (correspondence courses) and then studied bass at the University of South Florida. (He had started playing bass very early in his life). When he was 18, he played bass for Christian music artist, Steven Curtis Chapman. Adam has lived in the Los Angeles area for the past 18 years. He has been involved with "Glee" (Seven years and 800 songs over 122 episodes) and "High School Musical." He has been nominated for Grammy awards four times and has twice won People's Choice Awards. He co-wrote 12 original songs for "Journey to Bethlehem" and served as its director and producer. His songs have sold over 100 million copies and have been heard in film productions like "High School Musical," "The Wedding Planner," "Captain Underpants," and "Rock of Ages." Anders has a reputation for being a creative success and someone who has been willing to take risks with new ideas. That certainly is the case with this movie.
A musical about the birth of Jesus? A novel idea to be sure and a real stretch of the imagination for some. One of Anders' goals was to create a movie that people could enjoy enough to watch year after year. He wanted it to be a multi-layered love story. First, focusing on the love of God for us and then, on the love story between Mary and Joseph. He also hoped it could be something families would be able to sit down and enjoy together.
Where do you start creating something like this? Who should star in the movie? Since Anders believes "80% of directing is casting," he decided the first cast member had to be the actress that would play Mary. Around 3 a.m. one morning, he was looking through actors' video samples and found Fiona Palomo. That was a major decision. The role of Joseph went to Milo Manheim who told Variety, "I hope this musical goes down in history because I'm going to be listening to it for a long time, it's one of the best musicals I've ever been a part of." Anders wanted Antonio Banderas to play the role of Herod. Initially, his calls to Banderas were getting nowhere, but when Anders found out Banderas was in Madrid Spain, where they were both working at the time, he made multiple efforts to connect in person. Eventually, he was able to make a brief in-person pitch to Banderas who accepted the part.
Fans of current Christian music will be excited to see Christian rapper, Lecrae and Joel Smallbone, one of the two brothers from For King and Country, play the roles of Gabriel and Antipater (a Macedonian general and statesman) respectively. Joel's wife, Moriah also brings her talents to the movie.
At this point, you may be asking yourself if the Biblical nativity story stays true in the movie. Anders has said he has attempted to do just that. In several interviews, he's talked about experiencing many nights of fitful sleep, as he thought about how to tell the story on the big screen. One of his prayers was, "God, reveal to me what I can and cannot do."
Anders has had times when he wanted to flee Hollywood but feels called to live out his faith there. His philosophy? "Do excellent work and live out faith," said Anders.
He said he has developed a good rapport with others and a solid group of friends. In an interview on the "Plugged In" podcast (number 207) he said, "Pop culture- everything starts here in LA, then spreads to the entire world. And if all Christians leave and remove themselves from that, what are we left with? Then, we're just turning it over."
"Journey to Bethlehem" offers a unique and unusual approach to the familiar Christmas story. It is a mix of love story, drama, humor, music, and dance. A great deal of creative license is used in the film. Will it be a hit? That remains to be seen. I do know that my wife and I are going to see it to find out what has generated all the buzz around the movie.
Anders said, "It really is a reminder of what Christmas is all about in a way that whether you are a believer, whether you're not, whether you just celebrate Christmas or you just love musicals, it's for all of you." The movie is currently being shown in Augusta and Evans.
While we're on the subject of Christmas movies, here are some that focus on the real story of Christmas.
The Star (a favorite with our family)
The Nativity Story
A Charlie Brown Christmas
Veggie Tales (Little Drummer Boy)
Christmas with the Chosen Special (The Messengers)
The Three Wise Men
Thanks for joining me this week! I hope you'll be back again next week for Faith Friday.