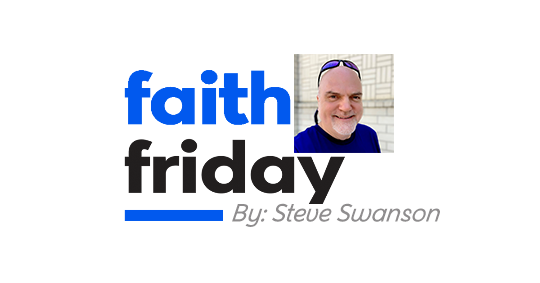 Part 1
The celebration of Christmas is unlike anything else. All of us are impacted by it.
The birth of Jesus, God coming to earth as a baby, is the most incredible true story ever conceived. Mixed in with the celebration, we're often wrapped up with gift buying, party planning, family events, concerts, and many other activities. It can be a crazy time of year for sure.
That said, it's easy to "major in the minors." Too often, we miss the profound simplicity of the birth of a baby in an obscure town in a faraway land where God chose to humble himself and become a human while remaining fully God. Why would he do that? Because of his love for us and our need of a Savior.
I've collected some quotes for you about Christmas. I hope you'll find them thought-provoking. When you finish reading these thoughts, I hope you will take a few moments to ask yourself what the celebration is all about and what Christmas really means to you.
"Then the Grinch thought of something he hadn't before! What if Christmas, he thought, doesn't
come from a store. What if Christmas…perhaps…means a little bit more!"
― Dr. Seuss
"How many observe Christ's birthday! How few, His precepts!"
― Benjamin Franklin
"I will honor Christmas in my heart and try to keep it all year. I will live in the Past, the Present, and the Future. The Spirits of all Three shall strive within me. I will not shut out the lessons that they teach."
― Charles Dickens
"Want to keep Christ in Christmas? Feed the hungry, clothe the naked, forgive the guilty, welcome the unwanted, care for the ill, love your enemies, and do unto others as you would have done unto you."
― Steve Maraboli
"My idea of Christmas, whether old-fashioned or modern, is very simple: loving others. Come to think of it, why do we have to wait for Christmas to do that?"
― Bob Hope
"I heard the bells on Christmas Day
Their old, familiar carols play,
And wild and sweet
The words repeat
Of peace on earth, goodwill to men!"
― Henry Wadsworth Longfellow
"And when we give each other Christmas gifts in His name, let us remember that He has given us the sun and the moon and the stars, and the earth with its forests and mountains and oceans – and all that lives and moves upon them. He has given us all green things and everything that blossoms and bears fruit and all that we quarrel about and all that we have misused – and to save us from our foolishness, from all our sins, He came down to earth and gave us Himself."
― Sigrid Undset
"He who has not Christmas in his heart will never find it under a tree."
― Roy L. Smith
"Christmas is not a time nor a season, but a state of mind. To cherish peace and goodwill, to be plenteous in mercy, is to have the real spirit of Christmas."
― Calvin Coolidge
"Christmas is a necessity. There has to be at least one day of the year to remind us that we're here for something else besides ourselves."
― Eric Severeid
"Gifts of time and love are surely the basic ingredients of a truly merry Christmas."
― Peg Bracken
"This Christmas mend a quarrel. Seek out a forgotten friend. Dismiss suspicion and replace it with trust. Write a letter. Give a soft answer. Encourage youth. Manifest your loyalty in word and deed. Keep a promise. Forgo a grudge. Forgive an enemy. Apologize. Try to understand. Examine your demands on others. Think first of someone else. Be kind. Be gentle. Laugh a little more. Express your gratitude. Welcome a stranger. Gladden the heart of a child. Take pleasure in the beauty and wonder of the earth. Speak your love, and then speak it again."
― Howard W. Hunter
"To the American People: Christmas is not a time or a season but a state of mind. To cherish peace and goodwill, to be plenteous in mercy, is to have the real spirit of Christmas. If we think on these things, there will be born in us a Savior, and over us will shine a star sending its gleam of hope to the world.
― Calvin Coolidge, Presidential message, December 25, 1927
"Yet as I read the birth stories about Jesus, I cannot help but conclude that though the world may be tilted toward the rich and powerful, God is tilted toward the underdog."
― Philip Yancey
"Peace on earth will come to stay, when we live Christmas every day."
― Helen Steiner Rice
"The great challenge left to us is to cut through all the glitz and glam of the season that has grown increasingly secular and commercial and be reminded of the beauty of the One who is Christmas."
― Bill Crowder
"Christmas, my child, is love in action."
― Dale Evans Rogers
"I truly believe that if we keep telling the Christmas story, singing the Christmas songs, and living the Christmas spirit, we can bring joy and happiness, and peace to this world."
― Norman Vincent Peale
"Christmas! The very word brings joy to our hearts. No matter how we may dread the rush, the long Christmas lists for gifts and cards to be bought and given – when Christmas Day comes there is still the same warm feeling we had as children, the same warmth that enfolds our hearts and our homes."
― Joan Winmill Brown
"If you desire to find the true spirit of Christmas and partake of the sweetness of it, let me make this suggestion to you. During the hurry of the festive occasion of this Christmas season, find time to turn your heart to God. Perhaps in the quiet hours, and in a quiet place, and on your knees – alone or with loved ones – give thanks for the good things that have come to you and ask that His Spirit might dwell in you as you earnestly strive to serve Him and keep His commandments. He will take you by the hand and His promises will be kept."
― Howard W. Hunter
"One of the things that Christmas reminds us, is that Jesus Christ was once a child."
― Hark Herald Sarmiento
"Remember, if Christmas isn't found in your heart, you won't find it under a tree."
― Charlotte Carpenter
"God is here. This truth should fill our lives, and every Christmas should be for us a new and special meeting with God, when we allow his light and grace to enter deep into our soul."
― Josemaría Escrivá
"There has been only one Christmas – the rest are anniversaries."
― W. J. Cameron
"I know what I really want for Christmas. I want my childhood back.
Nobody is going to give me that. I might give at least the memory of it to myself if I try. I know it doesn't make sense, but since when is Christmas about sense, anyway? It is about a child, of long ago and far away, and it is about the child of now. In you and me. Waiting behind the door of our hearts for something wonderful to happen. A child who is impractical, unrealistic, simpleminded, and terribly vulnerable to joy."
― Robert Fulghum
"Christmas is a bridge. We need bridges as the river of time flows past. Today's Christmas should mean creating happy hours for tomorrow and reliving those of yesterday."
― Gladys Bagg Taber
"Christmas works like glue; it keeps us all sticking together."
― Rosie Thomas