This time of year, with temperatures hovering near the 100-degree mark, The Yard Barber Land and Development Company may indeed be one of the hottest jobs in the CSRA.
"Yes it's very hot, but we try and stay hydrated and start our workday as early as possible," said co-owner, Harvey Holloway.
Holloway handles the fence building and installation part of the business, a skill he picked up after serving 20 years in the Air Force. His cousin, Carlos takes care of lawn maintenance, hedging, mulching, and tree removal. All those tasks we love to make our yards beautiful, but that many of us don't want to tackle, especially in the blazing heat of summer.
One of Holloway's proudest achievements was a unique fence he built featuring windows.
"I told the customer to just trust me," he said. "She loved it so much, she had me do another one just like it on her property."
Retaining walls are also included in the Yard Barber's repertoire which is another challenge because "if you don't start with a perfectly level base, the wall will crack."
As in so many other industries finding dependable workers isn't easy either, especially when the days are long, and the work is hard in the chill of winter or the heat of summer.
Holloway is not deterred. In a little over a year, their business is booming, in part, from customer referrals.
The Yard Barber is on track with a five-year plan to train more team members and expand throughout more of the CSRA.
"Our goal is to be a household brand and possibly merge with builders and other companies as part of our expansion process," Holloway said.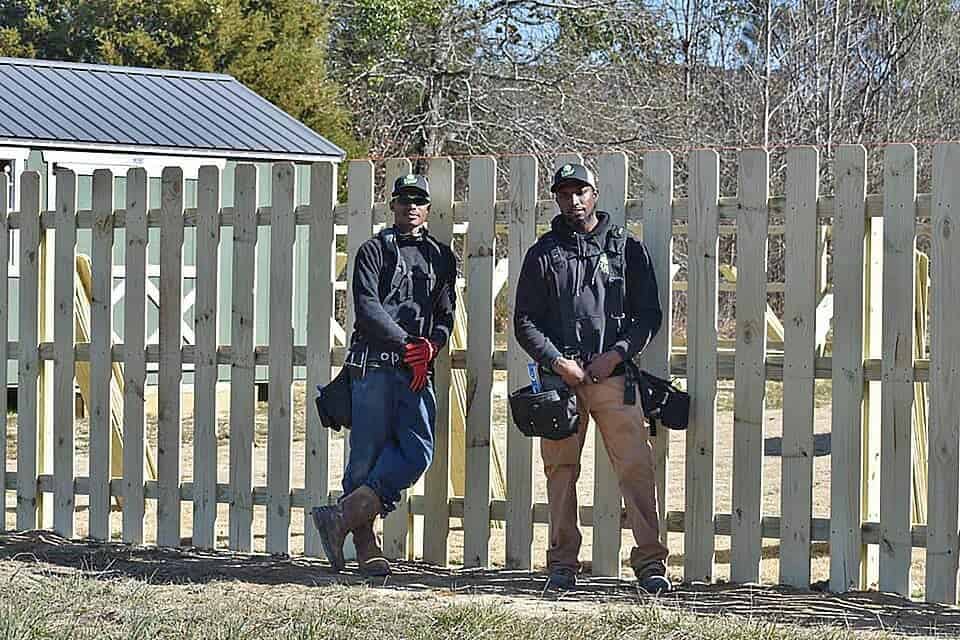 Despite the heat, the lawn maintenance and landscaping industry is growing, employing more than 1 million people representing more than 600,000 landscaping service businesses. Annual growth of 5.3 percent is expected to continue, bringing the U.S. demand for landscaping products to $9 billion. This is partially driven by the outdoor living trend that took off during Covid.
So yes, you could say on all fronts, the Aiken-based Yard Barber is a pretty hot ticket.
For more information on The Yard Barber's services, you can visit their Facebook page or their website.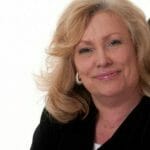 Editor's Note:
Mitzi Oxford is a veteran broadcaster and features writer who also worked at the same television station in Columbus, Georgia as Augusta's Brad Means! 
If you have a South Carolina story idea for Mitzi, please email her at mitzioxfordcreative@gmail.com.
Do you enjoy and benefit from ABD's business news? If so, CLICK HERE to find out ways you can help ABD achieve and expand our mission!