ABD first told you yesterday that a deal was struck and Advanced Services for Pest Control was sold to Turner Pest Control, a company with service to 14 cities in Florida and one in Coastal Georgia. Today, we are learning more about the transaction from the leaders of both companies.
"The vision and values of Turner Pest Control align with ours, and their sharp focus on their employees and customers was extremely attractive to us," said Dena Thomas, the president of Advanced Services. "When the opportunity to join forces with Turner presented itself, it made perfect sense. It will give our employees more flexibility and gives us the opportunity to provide our services to a wider audience — expanding further throughout Georgia and South Carolina with the potential of regional expansion. After more than 26 years of working with the team at Advanced Services, this is a bittersweet moment, but our team is looking forward to this incredible partnership."
Thomas and her husband Bo and the 55 employees are expected to stay on.
With more than 400 employees, 60,000 customers and 50 years in business, Turner Pest Control was a family-owned company until it was acquired by Anticimex, a global leader in pest control. Turner serves customers throughout Florida and Georgia with their newest expansion into the CSRA. 
"Advanced Services has an exceptional reputation in the community and is highly regarded in our industry," says Turner Pest Control President Bill Talon. "We're proud to have them on board and we're confident that both of our companies will benefit from our shared commitment to exceptional quality and service. We look forward to continuing our relationship with their loyal customers on the foundation of trust and respect that the Advanced Services team established over their years of excellent service. "
As we first reported yesterday, Advanced Services has an active customer list of 10,000 in the CSRA.
Turner Pest Control is making its way into the Peach State in a big way—acquiring the territories Advanced has in Augusta, Statesboro, Savannah, Baxley, and Guyton Georgia—along with territories in Aiken, Lexington, and Columbia.
Advanced offers pest and mosquito control, Sentricon termite colony elimination, wildlife control, and attic insulation.
The leadership team and staff will remain in place and Turner will continue to use the goodwill developed here by keeping the name of Advanced Services For Pest Control.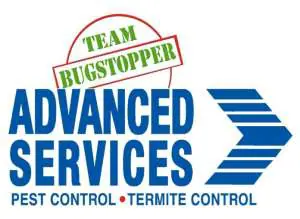 Jeff Annis founded Advanced Services and retired from his CEO role in May 2016, leaving the reins of his company to Dena and Bo Thomas and other long-time employees.
For many years Annis was known for his local media appearances as was the "Bug Babes", Dena Thomas and former manager Pat Van Hooser. 
Together with team members—they have always created a strong presence at community service events.
Turner will continue to operate out of Advanced company headquarters on Crescent Drive, not far from the Wrightsboro Road exit of the Bobby Jones Expressway.
The financial terms were not disclosed.