It's not Hollywood stars, but business stars who receive the red carpet treatment each year as part of Georgia's Red Carpet Tour. And a major component of that tour is a few days in Augusta watching The Masters.
The Red Carpet Tour, hosted by the Georgia Chamber of Commerce and Georgia Department of Economic Development, is the longest-running economic development event in the United States.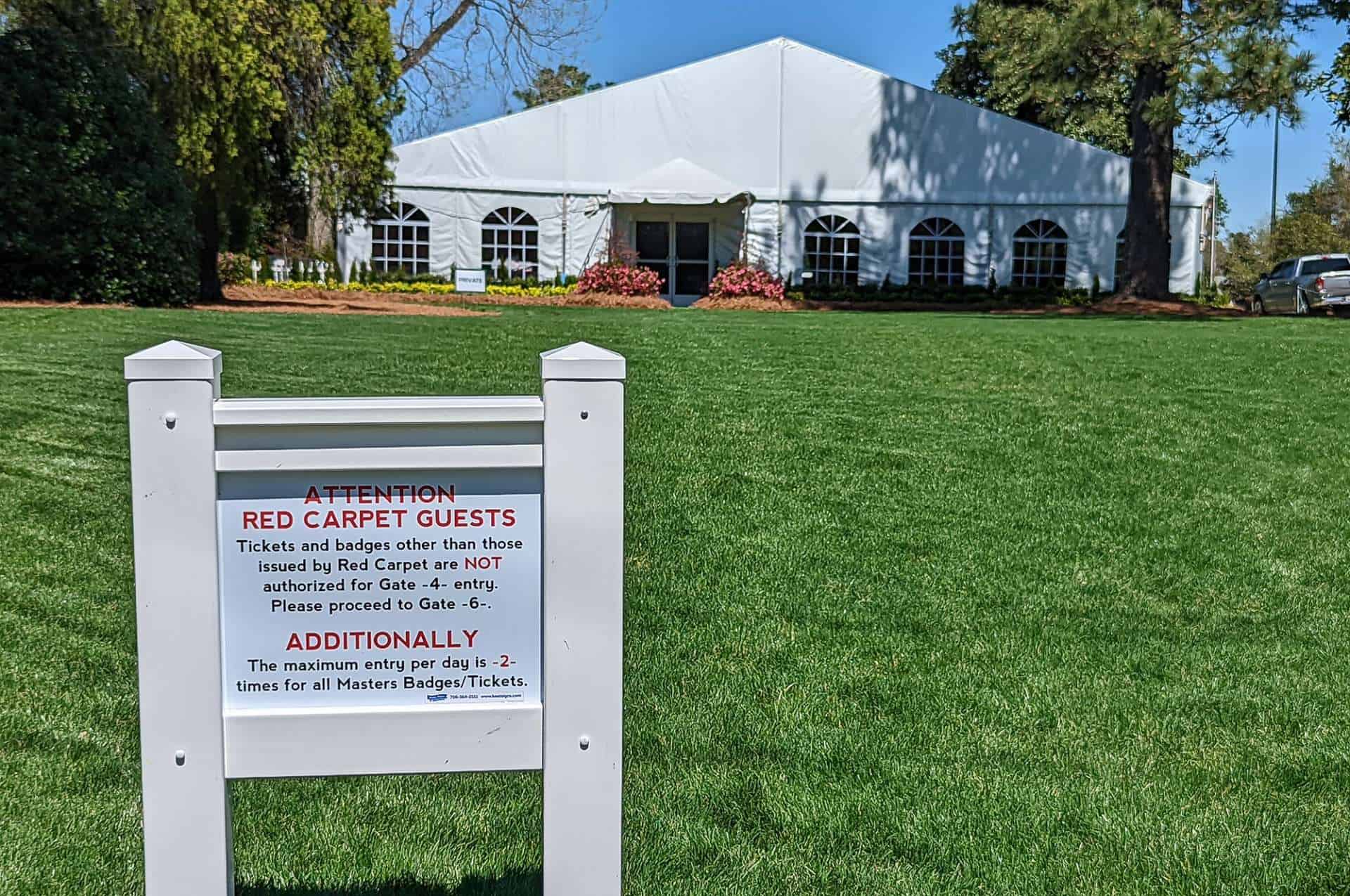 This year, the Tour will celebrate its 60th anniversary. The Tour began in 1960. You may wonder why those numbers don't add up. It was canceled in 2020 and 2021 due to Covid.
"We've waited two years to host our 60th Tour," said Georgia Chamber President and CEO, Chris Clark. "I'm excited about just being able to network again."
The invitation-only, four-day event brings business leaders from around the world and shows them Georgia's growing business community. The goal is to persuade business owners to relocate to Georgia or open a new office in the state. Over the years, the Tour has generated billions in investments for in-state businesses.
"The whole effort is really to build relationships," Clark said.
He said the Red Carpet Tour works closely with the Augusta Metro Chamber of Commerce and counties throughout the CSRA.
"The Augusta regional effort really does make a huge difference," he said.
Besides Augusta, the Tour travels to Atlanta each year. Attendees will have dinner with Gov. Brian Kemp on Wednesday and visit Savannah on Friday, with stops at The Masters on Thursday and Saturday. Clark said he looks forward to bringing business leaders to the tournament again.
"It's such a beautiful setting and a truly special place to be," he said.
Clark shared two unique stories from the Tour's history. The first happened in 1963 when Jack Nicklaus won the Masters and autographed golf balls for all its attendees.
The second took place in 2004. Actor Jim Caviezel had just finished filming the movie, "Bobby Jones: Stroke of Genius," and was in Augusta for the Masters. It was a rainy day, and Caviezel hung out with attendees in their tent for much of the day.
He said coordinating the Tour is a huge endeavor that takes a year to plan.
"We'll start planning next year's Tour as soon as this one ends," Clark said.
For more information about what it's like to serve as a host for the Red Carpet Tour, read Rick Franza's column today.