118 Days after declaring an industry walkout, SAG-AFTRA's negotiating team announced the news that millions had long been waiting for: "We have reached a deal."
What does that mean for Georgia and specifically the CSRA? With the massive agreement comes the return of film to Georgia, and already a lot of high-profile projects are scuttling to get back to production. Clint Eastwood's newest film, Juror #2, will soon begin shooting in Savannah. Marvel's Captain America: Brave New World will proceed with filming in Atlanta's Trilith studios.

While it isn't yet clear what productions will be coming to Augusta, word of a new film studio helmed by producer, Warren Ostergard has spread rampant. Ostergard himself has stated that he is scouting locations for the studio, which could see a string of new film and television projects out of the city.
The union-studio contract, binding for the next 3 years, came almost as a shock to the entertainment industry when announced. The last several weeks of negotiating were labeled contentious by the press, mainly over the use of A.I. scanning of performers' likeness for studio usage. Nevertheless, the respective negotiating task forces met in the middle.
Here are some of the hallmarks of the new contract:
Artificial Intelligence
A 48-hour advance notice is required by studios, as well as a performer's endorsement in the form of a contractual signature, along with payment for the time spent creating the likeness.
Minimum Wage Increases
Regular performers will receive a 7% increase in minimum compensation, 11% for background performers, over the first year of the contract.
Streaming Bonuses ("Success Payments")
Performers will receive bonuses in addition to residual payments for a show on a streaming service that is proven to be immediately successful (this metric is defined by a specific formula outlined in the agreement and involves total streaming hours over a span of 90 calendar days from premiere, domestic subscribers, and more).
Also included are $5,000 bonuses for relocation needs and required public quarterly disclosure of domestic streaming views.
With the major strikes done, Hollywood is back in action, and it will move at the speed of the light flickering celluloid to make up for lost time. This means the return of jobs to Georgia, an industry that has grown crucial to the state's economy. Moreover, it ensures economic security both for writers and performers.
These difficult months have been effective at building a better business for every participant, and soon we will be able to reap the benefits of the dedicated negotiating committees and picketing SAG-AFTRA personnel.
Read the specifics of the new agreement here: https://www.sagaftra.org/files/sa_documents/TV Theatrical_23_Summary_Agreement_Final.pdf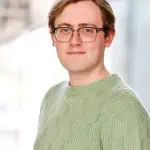 Dylan James graduated from the Savannah College of Art & Design with a BFA in Dramatic Writing. He has studied both the 'show' and 'business' aspects of show business since childhood, and writes through sociological analysis, seeking relevance in the art and commerce for the moment.