Georgia is celebrating 50 years of the Georgia Film Office. Yesterday, Governor Brian Kemp announced another blockbuster year for the film and television industry as the Peach State surpasses New York in the number of film studios and sound stages.
The state hosted 390 productions, represented by 31 feature films, 55 independent films, 241 television and episodic productions, 40 commercials, and 23 music videos between July 1, 2022, and June 30, 2023, amounting to more than $4 billion pumped into Georgia's economy.
Augusta is a big part of the industry's growth. As ABD reported, The Hill completed filming in 2021 and was recently released. Another movie, Five Star Murder, was also shot here and released straight to streaming on Tubi.
"The recent strikes for Writers and Screen Actors Guilds have halted another production which should already be prepping and filming in Augusta. The film is by the producers and director of The Hill. Hopefully, a resolution will permit the project with a green light soon," according to Jennifer Bowen, the liaison for Film Augusta, a division of the city's Convention and Visitor's Bureau.
"Georgia remains a global leader in film, TV, and streaming productions," said Governor Kemp. "Those who benefit most from the significant growth we've seen in this industry over the past couple of decades are hardworking Georgians who fill the many behind-the-camera jobs that come with each project."
The growth is linked to Georgia's film tax credit which results from productions utilizing Georgia-based vendors. Georgia's Entertainment Industry Investment Act provides companies with a 20 percent tax credit if they spend $500,000 or more on production and post-production. A 10 percent tax credit is added if the finished project includes a promotional logo provided by the state.
Recognizing the success of 1972's "Deliverance," which was filmed in Rabun County in northeast Georgia, former Governor, Jimmy Carter established the Georgia Film Office to attract more productions to the state, which would help local economies through hotel nights, spending, and encouraging tourism.
Georgia-lensed films have continued to shine with fans and at the box office. The success of "Black Panther: Wakanda Forever" is the latest example of the high-earning films attracted to Georgia. Of the top lifetime-grossing films of all time, Georgia was home to three of the Top 10: "Avengers: End Game," "Spider-Man: No Way Home," and "Avengers: Infinity War."
"We talk about the amount spent on a production, but we've also seen the enormous impact a project may have years, even decades, after it has shot in our state – and that's nearly impossible to quantify," said Georgia Film Office Director, Lee Thomas. "We know that tourists flock to Covington not only because of recent projects like 'The Vampire Diaries,' but also because five episodes of 'The Dukes of Hazzard' were shot there four decades ago. In just a few seasons, 'The Walking Dead' helped transform Senoia from six storefronts to more than 150 small businesses downtown. Beyond the direct spend, it may take years, even decades, to understand the complete economic impact of a project on an area."
Sitting on the bank of the Savannah River, Augusta is in the top three shooting locations. It offers many places to film alongside the riverbanks. Hollywood Dirt and the Clint Eastwood movie, The Mule, are a couple of the more notable films to have been made in the city.
In creating the Film Office 50 years ago, state leaders realized the significant impact the entertainment industry could have here. Today, this is a Georgia industry with small businesses in communities across the state including Augusta which are realizing the return on that investment.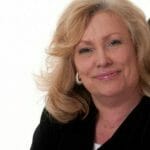 Editor's Note:
Mitzi Oxford is a veteran broadcaster and features writer who also worked at the same television station in Columbus, Georgia as Augusta's Brad Means! If you have a South Carolina story idea for Mitzi, please email her at mitzioxfordcreative@gmail.com.
Do you enjoy and benefit from ABD's business news? If so, CLICK HERE to find out ways you can help ABD achieve and expand our mission!