In Fiscal Year 2022 alone, Georgia has added more than 35,000 jobs and invested $12.9 billion in business growth, according to Pat Wilson.
Wilson, the commissioner of the Georgia Department of Economic Development, discussed jobs and state industries as the guest speaker for the Augusta Metro Chamber of Commerce's Member Economic Luncheon on Tuesday, April 26.
The agency is responsible for overseeing the state's business recruitment, small business growth, and tourism efforts, among others.
"We create jobs in every corner of the state," he said. "Many people think all the jobs go to Atlanta, but that's not the case."
He said one of the major industries that have experienced significant job growth in recent years is the film industry. About 5,800 people currently work in that industry, and that number is expected to grow as more films are produced in Georgia.
Augusta has been the location for many of these films, including "The Mule" starring Clint Eastwood, and "Agent Game" starring Mel Gibson. Overall, the film industry currently has a $4.1 billion impact on the state's economy.
He said tourism was one of the industries hit hardest by Covid. In 2019, the industry had a $68 billion economic impact on the state, but, thanks to the pandemic, that dropped to $53 billion in 2020. The industry has also experienced job losses.
"People haven't returned to the workforce in the hospitality industry," Wilson said.
But there is some good news. During the pandemic, Georgia became the fifth most visited state, which was partly due to popular destinations like Tybee Island and Helen.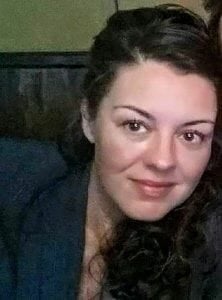 Stephanie Butler attended the luncheon. She is the CEO and owner of Summerville Travel Agency in Augusta and understands that turnaround. She liked the positive news.
"I was most interested in all the jobs that have come to in Georgia," said Butler.
Commissioner Wilson said the local area hosts two major tourism events each year: the Masters Tournament and the Red Carpet Tour. The tour brings business leaders from all over the world to not only watch the tournament but also learn about the state's business investments.
"That event has brought thousands of jobs to the state," Wilson said.
The automotive industry has experienced significant job growth, thanks in part to the construction of a Kia plant in West Point. He said 55,000 people work in that industry statewide.
The Georgia Department of Economic Development has also helped to bring major companies to the CSRA, including the Amazon Fulfillment Center in Columbia County.
The state's efforts have not gone unnoticed. For eight consecutive years, from 2013 to 2020, Area Development Magazine ranked Georgia the No. 1 state in the U.S. for business.
For more information about the Georgia Department of Economic Development, visit Georgia.org.