Fans showed the Augusta GreenJackets plenty of love during the 2022 season, so much so that they topped all of Single A in attendance, plus set a franchise attendance record.
The GreenJackets drew 262,172 fans to SRP Park during the season, the best among the 30 Single A Minor League Baseball affiliates. They also averaged 4,096 fans per game, besting their previous record of 4,050 set in 2019. SRP Park has 4,200 seats but with standing room only admissions can host 6,000-plus.
"We're very fortunate that the community supports GreenJackets baseball," team vice president Tom Denlinger said.
This is the GreenJackets' second season as the Single A affiliate for the Atlanta Braves, and Denlinger said being a team in Braves territory, especially after the Braves' World Series win, was a big plus. Nights when the World Series trophy was present at SRP Park and the replica World Series ring giveaways were particularly well attended.
"I never imagined we'd be a Braves affiliate in Braves country," he said. "We pretty much sold out every fireworks game. Our staff did a really good job with the promotional schedule."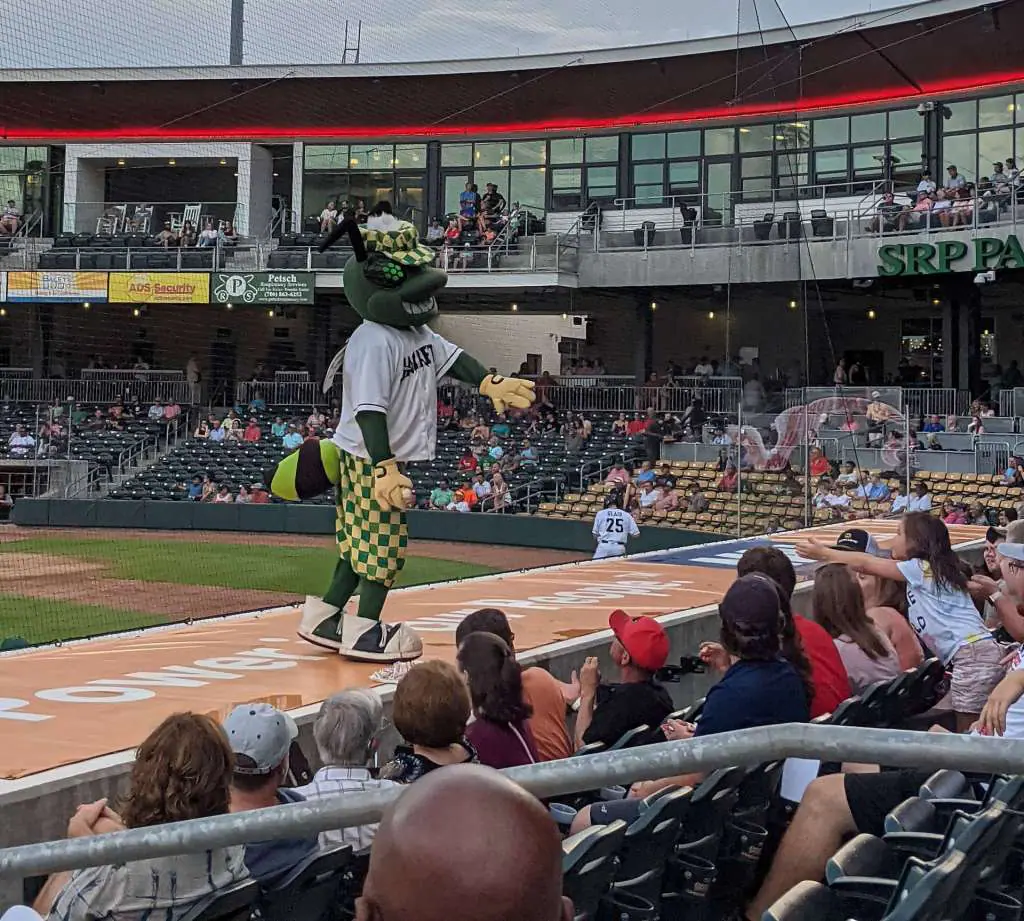 But just because baseball is finished for the season doesn't mean SRP Park will be empty. A number of community events are scheduled for the fall, including a PaceDay concert, the fourth annual Walk for Water, Dugout Theater to kick off North Augusta's Jack-O-Lantern Jubilee, two high school baseball tournaments and Auggie's Holiday Bazaar.
"We're blessed that the business community, and the community in general, use SRP Park," Denlinger said. "We have people out here all the time. We've become a community event center, which is awesome."
The 2023 season home opener is slated for April 11. Denlinger said 2023 season ticket memberships are now on sale and businesses can get involved in sponsoring various promotional events.
For more information, visit https://www.milb.com/augusta/ or call 803-349-9467.
Do you enjoy and benefit from ABD's business news? If so, CLICK HERE to find out ways you can help ABD achieve and expand our mission!