Dallas Hooks and Rodney Wells recognized the need for health and wellness businesses in downtown Augusta.
That's why the business partners have launched two complementary businesses: VTS Nutrition at 226 Eighth St. and SOE Studio next door at 230 Eighth St. VTS stands for Vibes. Teas. Shakes and SOE stands for Studio on Eighth.
Both businesses celebrated their grand opening on Saturday, August 27. Hooks estimates they occupy a combined 2,000 square feet.
VTS serves teas in a variety of flavors, including Coconut Cove Tea Me and Shirley Temple Tea Me, as well as shakes, such as PB&J Shakey, Strawberry Cheesecake Shakey, and Cinnamon Toast Crunch Shakey. For Sunday brunch, it will also serve protein waffles and doughnuts.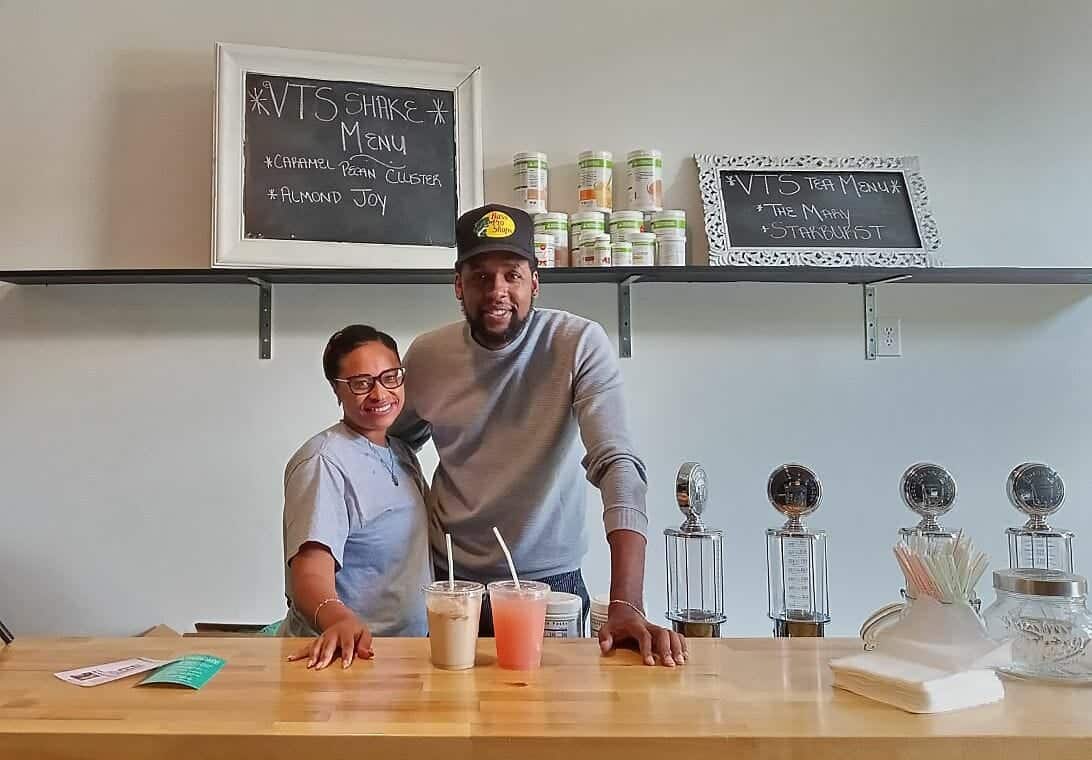 SOE Studio will offer a variety of fitness classes, such as yoga, Zumba, spiritual meditation, and HIIT, which stands for high-intensity interval training. The boutique fitness studio also has a massage room.
Classes will range in size from 20-25 and include full-body and cardiovascular workouts.
"You can get more of an intimate training and personal feel," Wells said. "We don't just care about what's on the outside; we care about what's on the inside, too."
Unlike other gyms, SOE won't offer memberships, so customers will pay for each class individually.
"Memberships feel like a contractual agreement," he said.
Of course, many pay a monthly fee for a gym membership and never go. Instead, the center will offer various packages. Some will include massage or shakes and teas.
Hooks said his trainers will have the option to use the space for personal training.
"We're providing the space for them to do what they need to do," he said.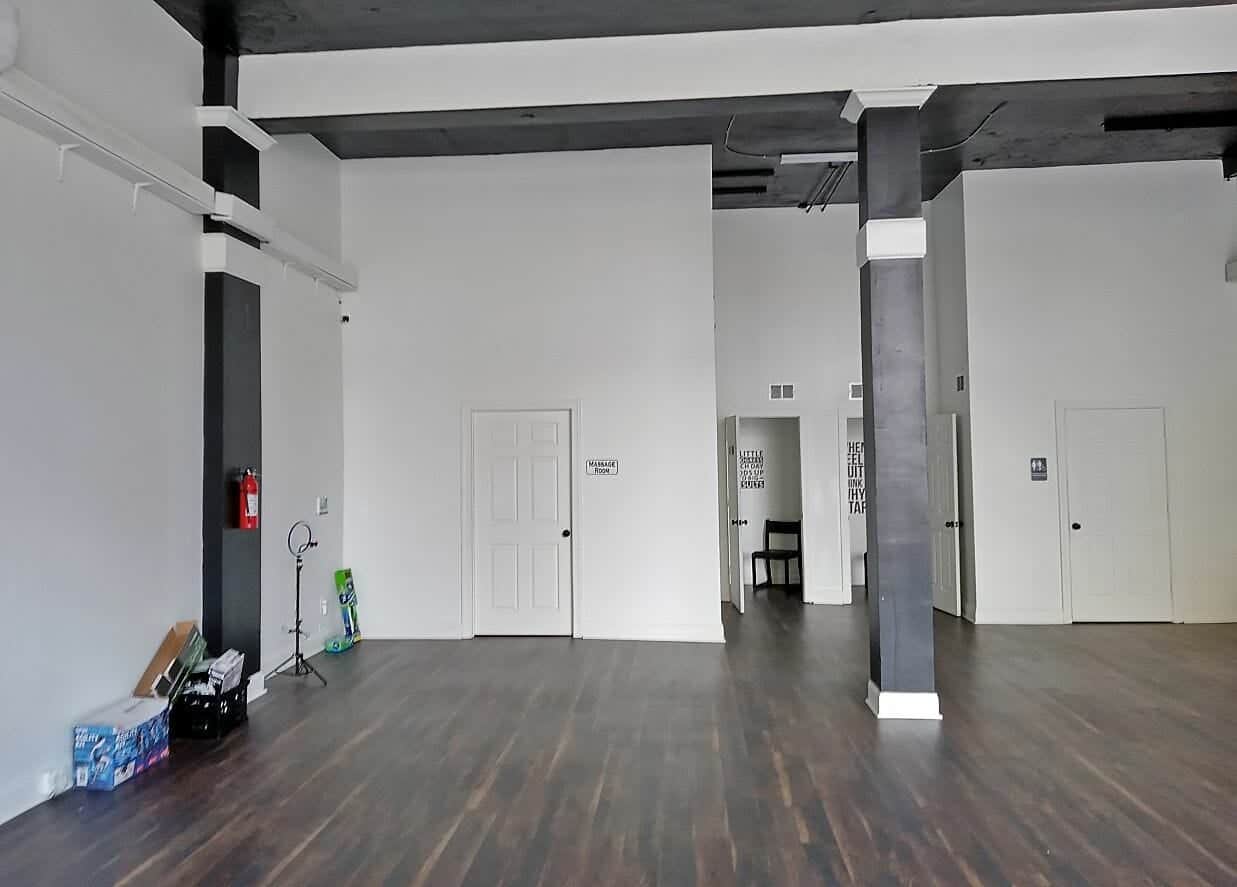 On weekends, Hooks also plans to use the studio as an event space. He looks forward to serving other downtown business professionals.
"It's in the middle of downtown, and right now, the city is in the middle of a growth mode," Hooks said.
For more information, call 706-877-0633 or find the business's pages on Facebook and Instagram.
Do you enjoy and benefit from ABD's business news? If so, CLICK HERE to find out ways you can help ABD achieve and expand our mission!