Editor's note: ABD recently reported a prospective salary of nearly a quarter million dollars for hiring an Executive Director for HUB Augusta Collaborative. For transparency, between 20 years in TV and writing for the past five years, I worked for two nonprofits as the Director of Philanthropy. The challenge of leadership positions in the nonprofit sector can be overwhelming and is not unlike that of the demanding role of a for-profit CEO.
The HUB Augusta Collaborative is looking for an Executive Director to lead the organization. An executive leadership search team from Connecticut, Broadview Talent Partners, has been hired to identify potential candidates. A reliable ABD source was told that the salary range is between $220,000 and $240,000.
While that salary may seem high to many, there are several factors to be considered. First, this is a new position. The expectations of the candidate are enormous. Those include:
Hiring and managing a staff of one to five employees
Leading, planning, organizing, and attracting operational and capital resources
Implementing, managing, and evaluating all programs
Recruiting and supervising a volunteer program
Building and sustaining relationships with donors, media, and other community organizations
Public speaking which includes being the "face" of the HUB Augusta Collaborative

Additionally, compensation packages which include salary, insurance, and retirement for top nonprofits in the CSRA are in the range of $185,000 to $258,000, including two of the leaders who comprise the HUB Augusta Collaborative Board of Directors. Shell Berry, President and CEO of the CSRA Community Foundation, and Ian Mercier, the President and CEO of the Medical College of Georgia Foundation will serve on the board.
There are no secrets when it comes to the revenues and expenses of a 401c3. Donors interested in supporting HUB Augusta, or any other nonprofit, can easily find their 990 reports online.
"Our goal is to invest in good people. This is not about lining pockets, it's about building pathways to opportunities for those in need," explained Shell Berry who also serves as the Chairman of the Board for The HUB Augusta Collaborative.
The HUB Augusta Collaborative was established in 2021 to serve as a community catalyst, focusing on the downtown urban core of Augusta, Georgia, including the Harrisburg and Laney-Walker communities. The comprehensive collaboration of partners is committed to breaking the cycle of poverty and establishing communities that thrive.
Under that umbrella, five nonprofits joined together as the HUB for Community Innovation in Augusta. Bringing those organizations to one common campus including Augusta University Literacy Center, RISE Augusta, Augusta Locally Grown, the Harrisburg Family Healthcare Clinic, and the Boys and Girls Club of Greater Augusta. The HUB's mission is to provide easier access for residents to receive quality healthcare, a variety of healthy food sources, and educational support.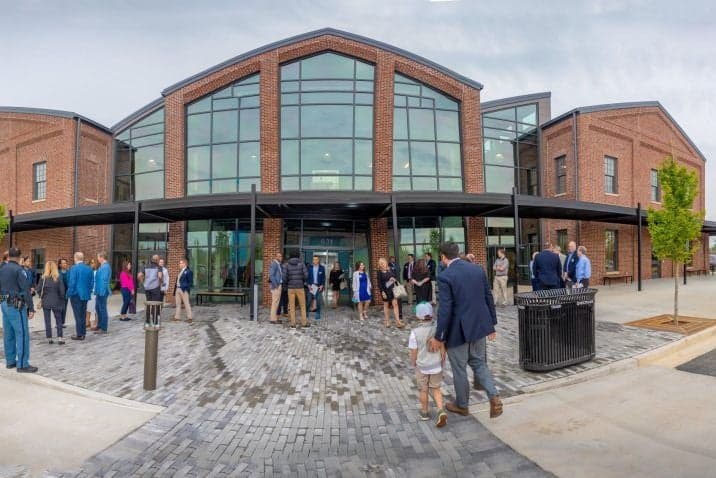 "Think of this as the art of possibility and new pathways to opportunities for the greater Augusta area," said Berry.
According to Forbes, "As a nonprofit, you have a responsibility to your community, as well as your donors, to be successful and operate in a way that is, ideally, fiscally independent of donations. Choosing to run your nonprofit like a for-profit business can ensure you meet your revenue goals each year, as well as operate on the lean side without making unnecessary expenditures that could cost the livelihood of your organization."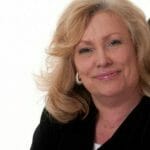 Editor's Note:
Mitzi Oxford is a veteran broadcaster and features writer who also worked at the same television station in Columbus, Georgia as Augusta's Brad Means! If you have a South Carolina story idea for Mitzi, please email her at mitzioxfordcreative@gmail.com.