In 2014, Aide Marquez and her husband, Israel Garcia launched an authentic Mexican restaurant in Montgomery, Illinois, which now has three other locations in that state. But on Saturday, they celebrated the grand opening of their fifth location at the Augusta Mall.
Marquez and Garcia are the founders and owners of Taco Madre located at 3450 Wrightsboro Road, Suite D225, which was formerly occupied by Moe's Southwest Grill.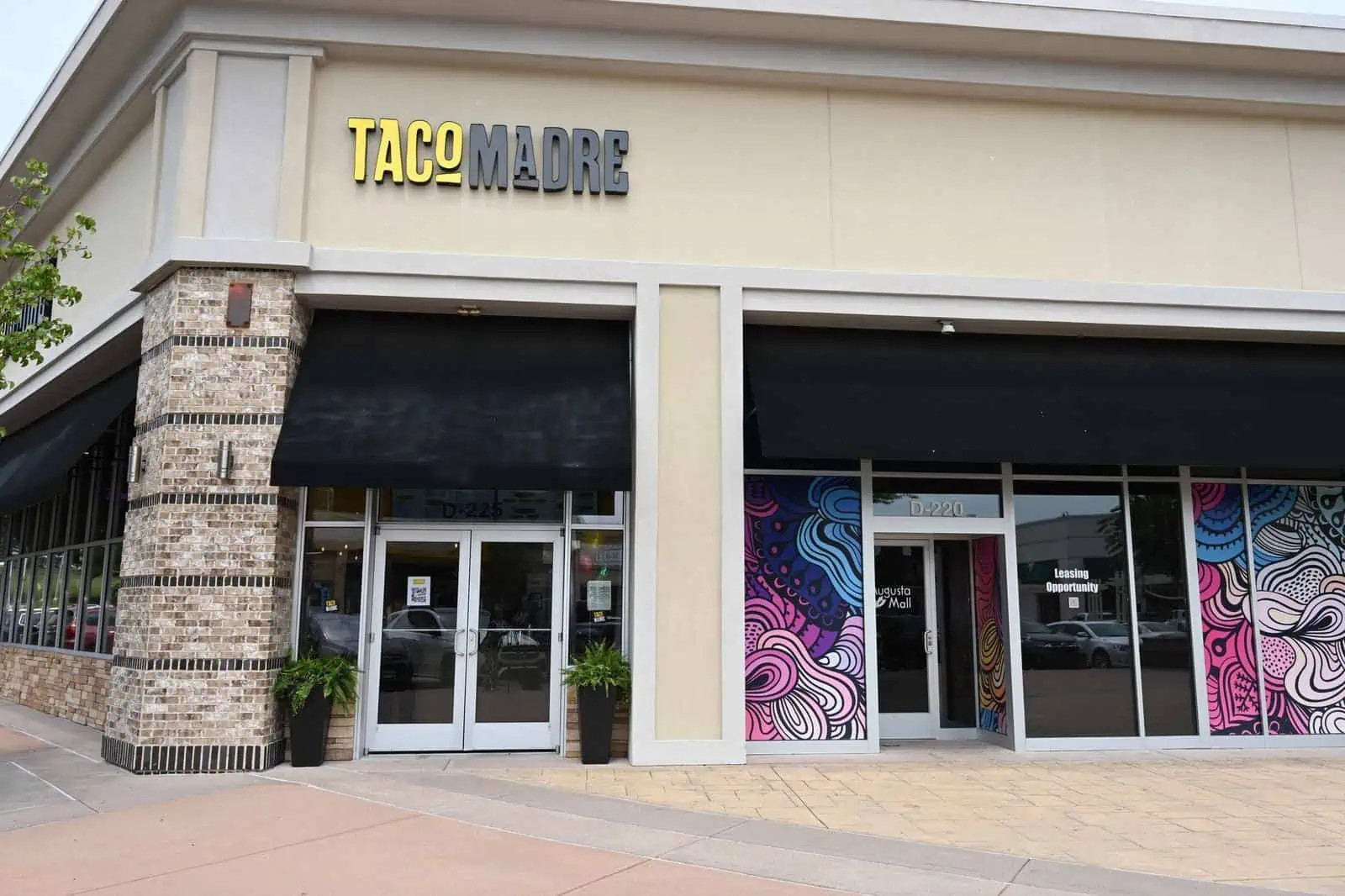 Like many Mexican restaurants, Taco Madre serves a variety of meals, including tacos, burritos, and bowls, but diners can also enjoy meals with unique flavor combinations, such as Korean BBQ tacos. Their Mayan tacos, one of their most popular menu items, contain grilled steak, Mexican cheese, pineapple, and bacon and are topped with avocado and chipotle aioli.
"We're self-proclaimed foodies; we pride ourselves on using high-quality ingredients, and people like to try different things," Marquez said. "Everything is made from scratch."
Brookfield Properties, which owns and operates the Augusta Mall, invited the couple to open a location in Augusta as part of the company's Partner to Empower program.
"It's something they started to help minority groups either start a business or grow a business," she said.
Rodney Herenton is their joint venture partner for the mall location. Marquez said coming from Illinois, she and Garcia were nervous about opening a restaurant in Georgia.
"It's a different demographic; what people in Illinois like isn't what people in Georgia like, but we've received such a warm welcome," Marquez said. "Hopefully it does well, so we can expand to other locations."
They have big plans for the new location, including adding margaritas to their menu, offering catering services, and launching food trucks that they plan to take to various events and locations throughout the CSRA.
Along with their local employees, they currently have five of their Illinois employees working in Augusta.
"We see them all as part of the family," she said.
Marquez said she's worked in the restaurant industry since she was 14, and her husband's family has owned a bar and grill.
"We're doing what we love, which is creating good food," she said.
Taco Madre Augusta is open Sunday through Thursday, from 11 a.m. to 9 p.m., and Friday and Saturday, from 11 a.m. to 10 p.m.
For more information, visit tacomadreaugusta.com/.
Do you enjoy and benefit from ABD's business news? If so, CLICK HERE to find out ways you can help ABD achieve and expand our mission!