Live music, craft beer and bacon-themed food sound like a recipe for success. It certainly has worked in Aiken's past and organizers and business sponsors are excited for the return of the 4th Annual Aiken's Bacon and Brews. The event went dark last year because of covid.
If you are in the mood for great food and music which support children and future leaders of Aiken, mark your calendar for Saturday, March 12, 5-10 p.m. at the Newberry Street Festival Center.
Event Chairman, Brad Lewis thinks of this year's celebration as the bookend to the pandemic. Brad Lewis is also the owner of Embroider This on Lauren Street in Aiken.
"After 2020's successful Bacon and Brews, covid shut down almost everything," he said. "Last year was a no-go, but folks are ready to get back to normal now: eat, drink, and be merry."
Several area vendors will be there with a bonanza of bacon-themed offerings including bacon and chicken chipotle tacos, loaded mac n' cheese topped with bacon, and the popular bacon-wrapped hotdogs.
Lewis is also excited about this year's entertainment.
"Tokyo Joe, a South Carolina-based band with a big following, will return with music to dance off some of the calories," he said.
The cost? Everyone's favorite, free. However, sales of beer and wine support the real reason behind the effort.
The annual event is hosted by Aiken's Kiwanis Club and supports children in need and student leadership programs from elementary school through high school, including USC Aiken's Circle K program.
"It's a lot of work by our Kiwanians, with great support from the city of Aiken and worth every minute," Lewis said. "The funds raised will develop future leaders for our community, so giving back comes full circle."
Lewis admits it's also a learning experience for Kiwanis Club members who help plan, organize and problem-solve challenges involved in making sure everything runs smoothly.
Area businesses are on board to help the cause, including one of the Platinum Sponsors, Coward & McNeill Real Estate.
Partner Mike McNeill is also a Kiwanis member and says his company is proud to support the event.
"It's the primary fundraising event for Kiwanis and does so much to help children in our community," McNeill said. "Sometimes the work of Kiwanis goes unnoticed, but the impact is there, which is what's most important."
For more information on Aiken's Bacon & Brews, visit their website, or their Facebook page.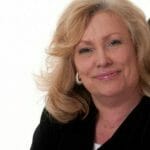 Editor's Note:
Mitzi Oxford is a veteran broadcaster and features writer who also worked at the same television station in Columbus, Georgia as Augusta's Brad Means! 
If you have a South Carolina story idea for Mitzi, please email her at [email protected].