The owners and managers of four Latin American restaurants in the Aiken area, recently reviewed in the Augusta Business Daily, Cabanas as Salvadorean Restaurant on Richland Avenue, Choices (Jamaican and Caribbean) in Graniteville, caterers Paella South originally from Velencia, Venezuela and the latest, El Borikuazo Puerto Rican Restaurant on University Parkway, all agree on several points.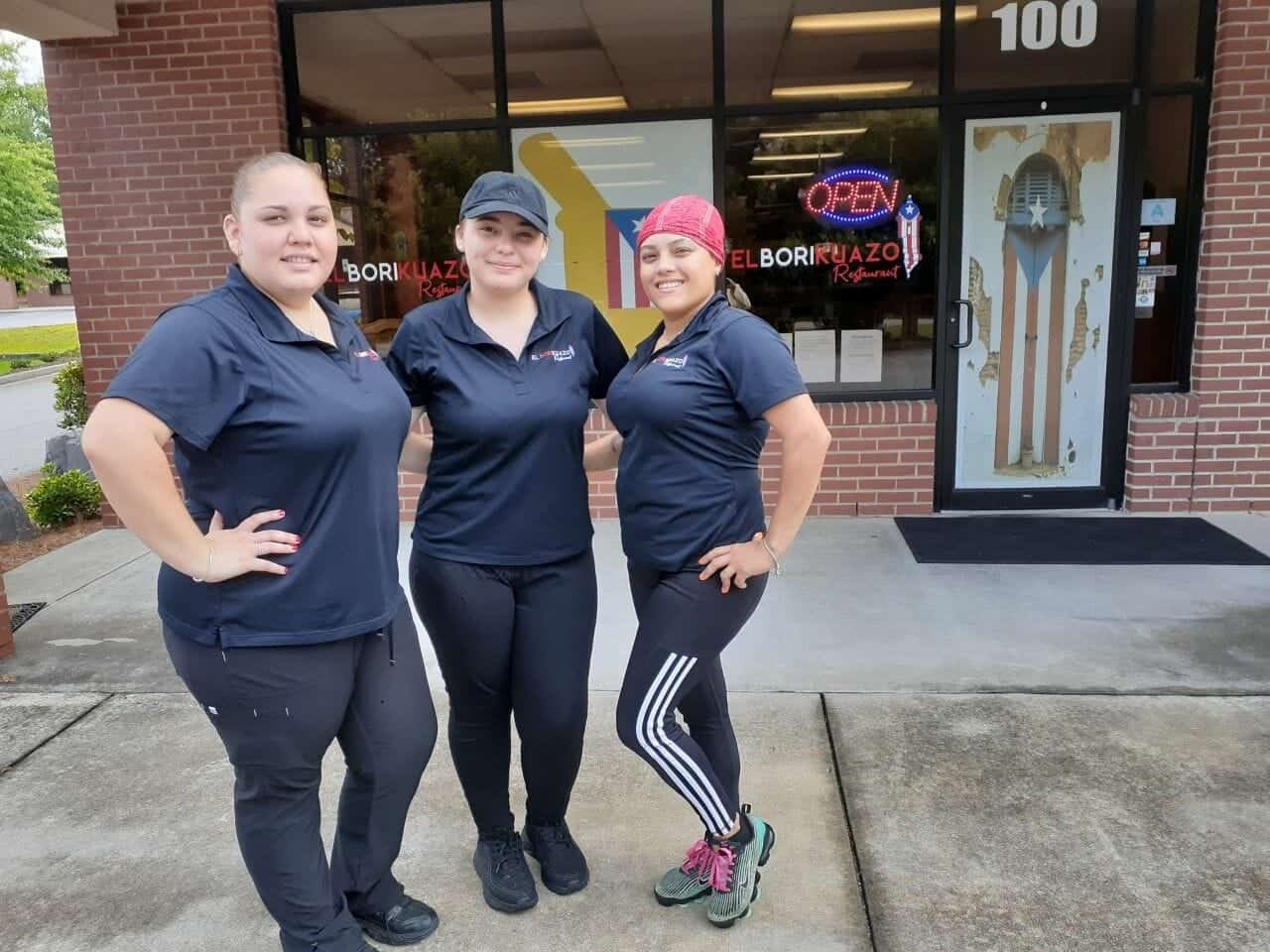 They stick to the recipes and the ingredients they used when they learned to cook at their mothers' knee, usually back in their original country. All are devoted Americans now.
And no matter how much you love Mexican food, and they do too, it just won't work to go to one of their authentic eateries and try to match up things on the menu with your favorite Mexican dishes. "It is not the same thing at all," said Weekend Manager Heishalee Aviles.
"If you are coming here expecting it to be like a Mexican restaurant, it is not the same thing at all. You'll find a completely different taste and completely different plating and presentation," Aviles said.
All of the owners and managers also agree that they don't get most of their customers from others from their home countries. There are no significant Latin American enclaves in the Aiken area, they say. Says El Borikuazo owner, Carol Lopez, "Most of our Puerto Rican native customers come from Augusta and Columbia, "and most of them tell us they drove all that way to get the food they grew up on. We really appreciate that."
Says Aviles, "The majority of our clients are English-speaking Southerners, and we certainly appreciate their business. Perhaps they came once out of curiosity, maybe because they liked Mexican, but they liked us too and they come back, and we could not appreciate that more."
The most requested dish at El Borikuazo is the Land & Sea dinner, skirt steak in Chimichurri sauce and shrimp in Passion Fruit barbeque sauce or their "secret" Borikuazo sauce.(See picture of dishes above)
She guesses that the next most popular dishes (she should know, she does half of the cooking) is the grilled pork loin "Medallions" in Creole Sauce and their Smoked Fried Pork Cuts with caramelized onions.
There are also plenty of fish and shrimp dishes and "homemade hamburgers."
The dessert menu is worth waiting for and the flip side of the menu gives you extensive choices of beer, whiskey and wine to pair with your fresh vegetables, sauces and protein.
The room is a different place in the evening when karaoke livens the crowd and makes everyone think of those Quiet days on the beach back in Puerto Rico. But El Borikuazo is a much shorter trip, and you almost feel like you went all the way there!