From making burgers to making hay. That's the transition that longtime Augusta area restaurateur, David Cravens has been undergoing since September 1st.
He's the new owner of Palmer Equipment and will celebrate his acquisition with an event planned for Saturday, October 14th at the showroom in Wilkes County.
Cravens will offer name brands such as Stihl products and equipment from Kubota and Land Pride. Palmer's caters to both agricultural and residential customers. They have tractors, lawnmowers, weed eaters, hay bailers, and more.
"It has been such a blessing to continue the Palmer Equipment legacy. The employees and customers have been wonderful and welcoming. We look forward to serving all of Wilkes County and our surrounding communities," said Cravens.
Those communities also include Taliaferro, Green, Elbert, and Oconee counties.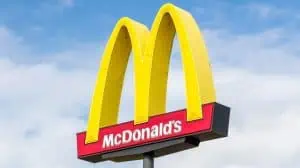 For many years, Cravens owned several McDonald's franchises across the CSRA, sold them, and retired during the pandemic of 2020.
What drew him back to business is his first love of farming and learning Palmers was for sale in the early summer of 2023.
Palmer Equipment was established in 1988 by Wade Palmer. After his death, his daughter, Sonya Roth, and her husband Darrell, have been running the business for the past seven years.
Cravens will keep Palmer's name and share the spotlight with the Roths on their retirement at the party on Saturday, October 14th from 8 A.M. to 12 P.M. Breakfast sandwiches will be served, and attendees can enter to win prizes in a drawing.
The business is located at 708 North Bypass W, in Washington, Georgia, near a renaissance of sorts of new businesses popping up. The Cravens and others will be heading to the nearby 41st Mule Day Southern Heritage Festival. For more information, call 706-678-3200.
Do you enjoy and benefit from ABD's business news? If so, CLICK HERE to find out ways you can help ABD achieve and expand our mission!