For many drivers, keeping their vehicles clean requires frequent trips to the car wash and monthly charges, but the owners of a new North Augusta car wash just gave one of its customers free washes for a year.
On Friday, Moby's Car Wash located at 421 East Martintown Road held its grand opening celebration with a ribbon cutting by the North Augusta Chamber of Commerce. Throughout the day, each customer was entered in the prize drawing.
The business held its soft opening on Wednesday, March 8, and for three days, offered customers free washes to test its equipment.
"We're excited about being truly introduced to the community," said Moby's co-owner, Christian Wahl. "They're so glad we're here; all we keep getting are great reviews."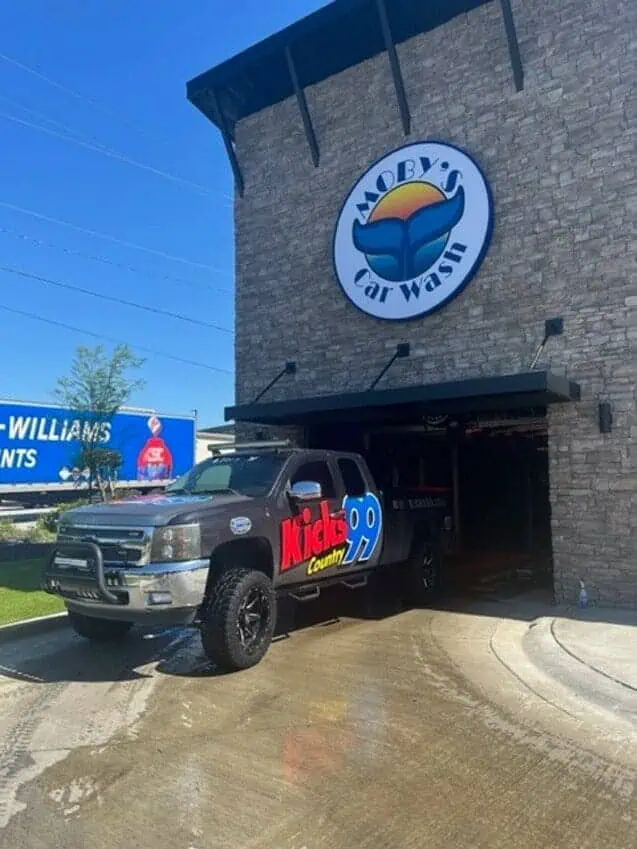 He said customers have been impressed with the car wash's size, cleanliness, and customer service.
Wahl and his business partner, Brannnon Graybill, local real estate developers, chose the location because it's underserved, and the area is expected to experience significant growth. Wahl said Dunkin' plans to open a new location next door, and a new townhome development will be built across the street.
Moby's offers various packages for both single washes and monthly plans. It's open from 8 a.m. to 8 p.m. seven days a week. For more information, visit mobyscarwash.com.