She grew up in a big family who all had a passion for cooking. At the age of 13, she was helping her grandma cook for various community centers around Augusta. It's not surprising that Tashia Bailey started a catering business.
"Through the years, I also worked in nearly every school cafeteria in Richmond County," she said. "I've also worked at most of the area fast food places and for a while, as the bakery manager at Walmart," said Bailey.
When the pandemic hit, restaurants had to juggle and find a way to survive. She started thinking about different ways to approach a food business. Last year, she opened Lol Eats by Chef Tashia.
LOL used to mean Lots Of Love or Lots Of Luck. In today's world of social media or texting, it usually stands for Laugh Out Loud. For Bailey, it takes on an entirely different meaning.
"The Lol in our brand stands for loyalty over love," she said. "The love is there which people can taste in the food, but loyalty is better to me in a sense because it keeps them coming back."
Not only can you taste it, but sometimes, you can even see the love, especially in her pancakes. Breakfast and salads are among her most popular items. Chef Tashia's meals can be ordered through Facebook Messenger or by calling or texting her at 706-394-0490.
Lol Eats by Chef Tashia is open Tuesday, Friday, Saturday, and Sunday all day. She is closed on Monday, Wednesday, and Thursday, unless preordered for pickup or scheduled delivery before 6:30 a.m. Pickup locations are on Barton Chapel Road.
If you are wondering about the early pickup or delivery times, the chef has two children. She has to get them ready for school and fed, just like she and her grandma did for many school kids all those years in Richmond County.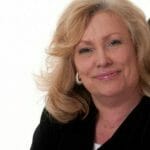 Editor's Note:
Mitzi Oxford is a veteran broadcaster and features writer who also worked at the same television station in Columbus, Georgia as Augusta's Brad Means! If you have a South Carolina story idea for Mitzi, please email her at mitzioxfordcreative@gmail.com.
Do you enjoy and benefit from ABD's business news? If so, CLICK HERE to find out ways you can help ABD achieve and expand our mission!