After founding two local agencies that provide services for those with disabilities, and now running a successful private equity firm, Allan Soto (see photo above) has developed a new way to give back.
Soto – Chief Executive Officer of Vinea Capital in Augusta – recently created the Vinea Foundation, which has pledged to donate $250,000 annually to local nonprofits. The foundation was created as a donor-advised fund in partnership with the Community Foundation for the CSRA. Of that amount, $100,000 will be awarded in grants to nonprofits that focus on one of these three key service areas: the special needs population, underserved youth, or generational poverty. "The reason we're even able to do this, is because of the support we've received over the years in the CSRA," he says. "We are so blessed to be able to give back to our community through the incredible nonprofit organizations that are filling in the gaps and taking care of local needs."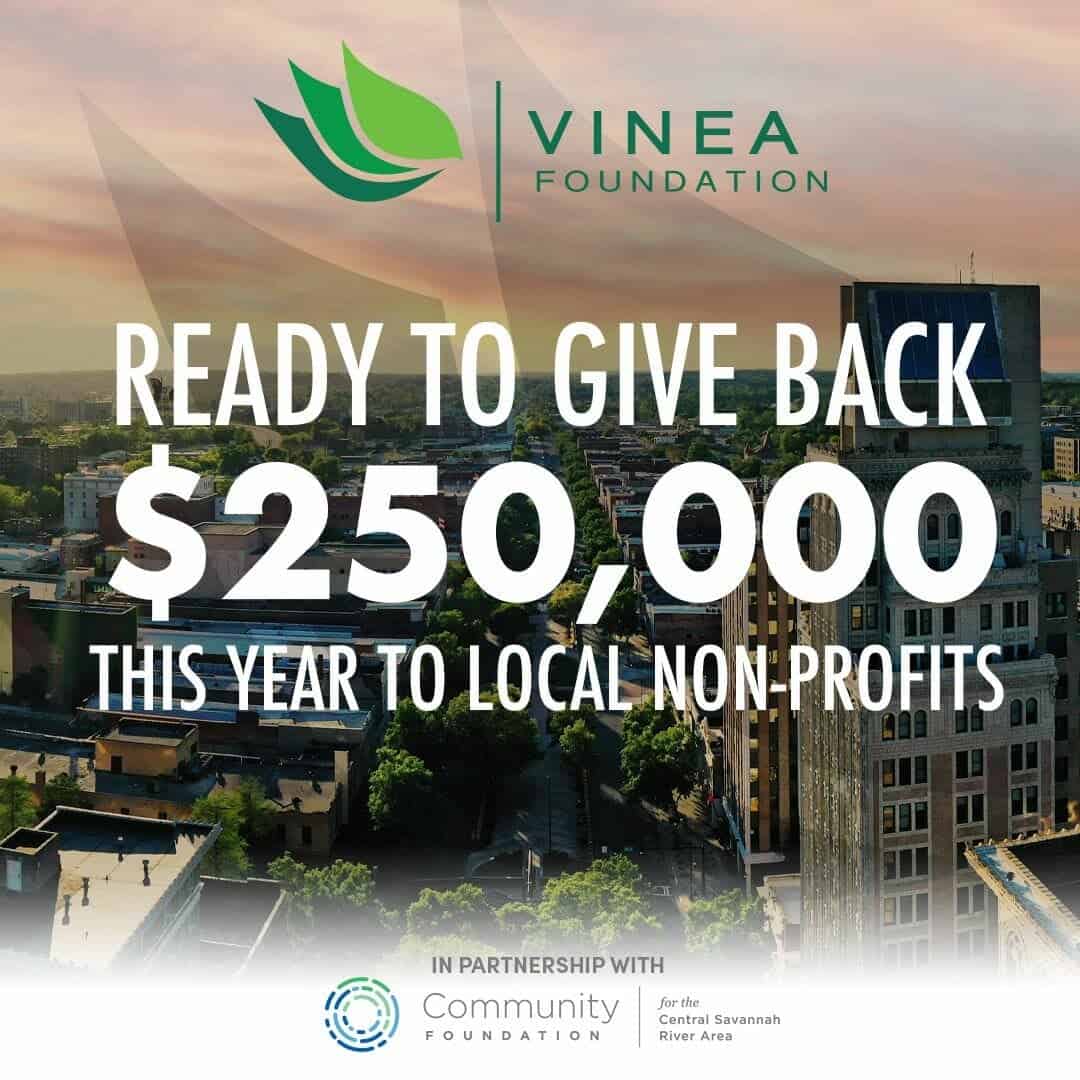 Vinea isn't the only local company that supports nonprofits that serve those with disabilities. Ann Campbell-Kelly, Director of Development & Communications for Walton Options for Independent Living, says many CSRA companies have provided support for their mission, including Allen+Batchelor Construction, Dickinson Architects, and First Citizens Bank. "Their support not only financially moves our mission forward, but gives us encouragement that they see us as an important value in our community," states Campbell-Kelly. "Businesses are often able to provide remarkable support through sponsorships at events."
"Even this announcement (Vinea) communicates to us that we are valued and visibly impacting our community."
Grant applications for the Vinea Foundation will be accepted in two windows. The first window opened on Saturday, Jan. 1 and closes on Thursday, March 31, while the second window will be open from Monday, Aug.1 until Monday, Oct. 31. Each organization will receive an email within two weeks regarding its application status. Nonprofits selected for grant funding will be notified on Monday, April 4 and Monday, Nov. 7.
Soto founded Soto ALG, which serves special needs adults and children, in 2007. In 2016, he founded ABLE Kids to help children diagnosed with autism.
For more information or to apply for a grant, visit vineacapital.com/grants.