Every November and December, Mark Jackson loves to see families spending time together and enjoying a festive holiday experience.
Jackson, the managing partner of Lights of the South located at 633 Louisville Road in Grovetown, said that's his favorite part of running the seasonal business, which opened for the 2022 season on Friday, Nov. 18 and will close on Friday, Dec. 30. He has co-owned the business for six or seven years, but he said it's been around for nearly 20 years.
"I like seeing people in the holiday spirit," said Jackson, who also owns Southern Nature Landscaping Inc. and Plantation Blood.
Each year, thousands of people visit the attraction to check out millions of Christmas lights via tractor rides, take pictures with Santa Claus, visit Rudolph's Gift Shop and eat at Mrs. Claus's Kitchen. He said it also features a more than three-acre Christmas tree maze, three fire pits, and a Candy Land playground.
"We just replaced all of our incandescent light bulbs with LED lights," Jackson said.
Of course, this type of business requires a large team of seasonal employees. On any given night, 40-50 employees perform a variety of tasks, including selling tickets, driving tractors, and serving food and drinks.
"We have a great team; everybody works together," Jackson said.
Lights of the South sits on a 113-acre property, but he said it only uses about 30 acres of that land. While the attraction ends after Christmas, they typically have very large crowds before the holiday. Jackson doesn't have attendance numbers, but he said last year, Dec. 23 was the busiest night of the season.
"The days leading up to Christmas, it gets super busy," Jackson said.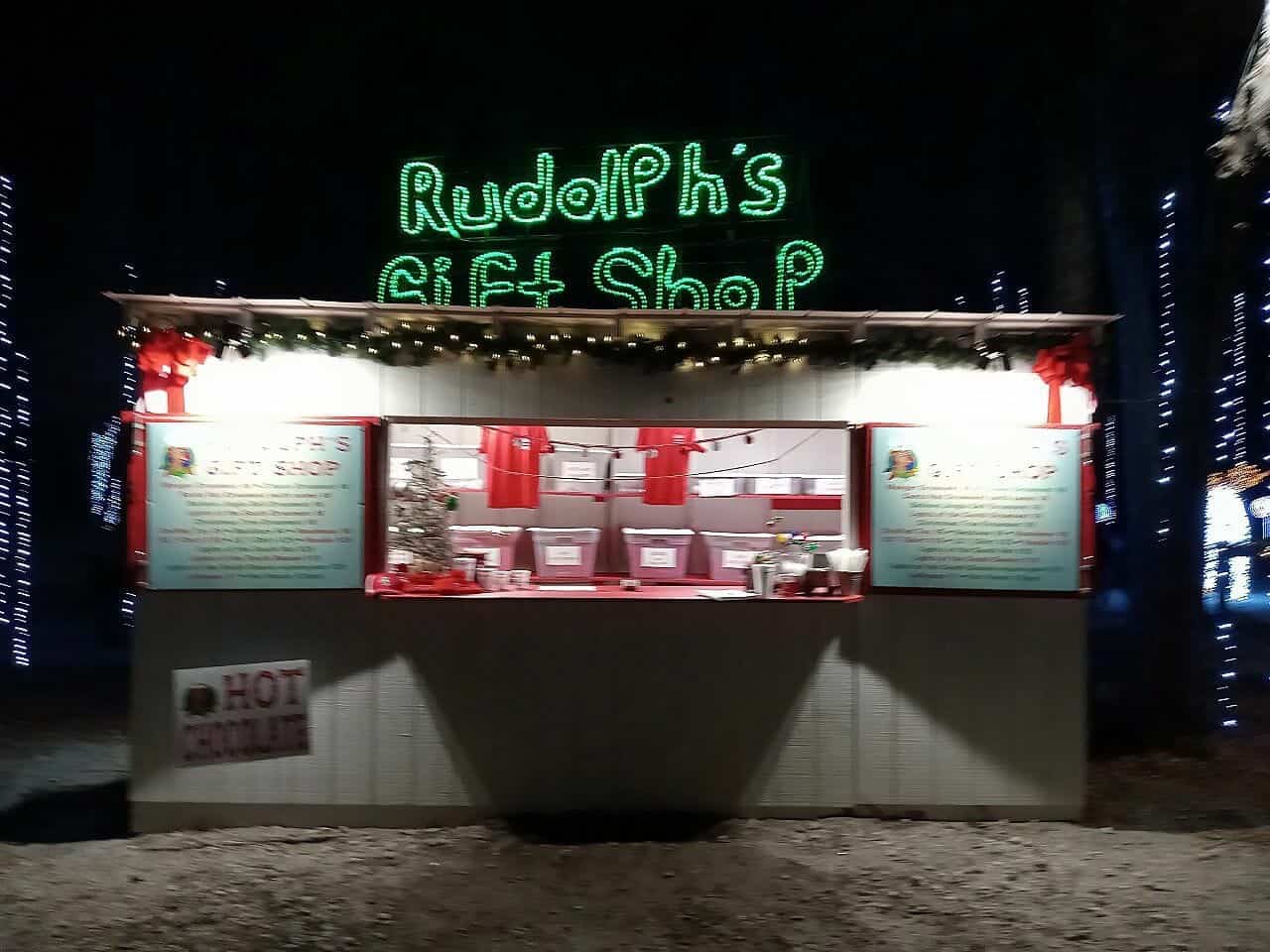 He said the biggest challenge has been the weather, which can often be rainy and cold in November and December. Lights of the South typically close on rainy nights. Other than that, the only other day it's closed is Christmas. Unlike other local businesses, the attraction never closed due to Covid, but its staff took many precautions, such as installing hand sanitizer stations and allowing fewer guests on tractor rides.
"We're mostly an outdoor event," Jackson said.
Burt Rayburn has served as the event's Santa every year since 2016.
"I think I'm a pretty good storyteller," Rayburn said. "I enjoy the innocence of all the children and the way they believe whatever I tell them."
Jackson said he loves hearing from families who visit the attraction every year.
"It's become a tradition for families throughout the CSRA," he said.
General admission tickets cost $16, and children 3 and under get in free. They also offer a fast pass, which allows customers to skip the line for tractor rides, for $26. For more information, visit lightsofthesouth.com/ or the Lights of the South Facebook page.
Do you enjoy and benefit from ABD's business news? If so, CLICK HERE to find out ways you can help ABD achieve and expand our mission!