Before Brooke Ayers found a building to open her tattoo studio, about 20 property owners turned her down, but she credits her Christian faith with helping her find the space she needed to support her thriving business.
Early next week, Ayers, a tattoo and permanent makeup artist, plans to open Salvation Tattoo Studio at 3564 River Watch Parkway in Martinez across the street from Bob's Tropical Fish. For several years, she has served clients out of another studio located in downtown Augusta, but she wanted to open an upscale business that reflects her Christian values.
At Salvation, clients won't find loud music or a rowdy atmosphere. Instead, Ayers wants them to have a relaxing, professional experience they can't always get at other tattoo studios. Many of her clients are professionals, such as doctors, lawyers, and real estate agents.
"It's not just the outcasts getting tattoos anymore," she said.
Ayers said in the past, tattoos were often associated with bikers or the military, but today, they appeal to a much wider customer base.
"I'm a fourth-generation artist; I grew up around art," said the West Columbia native.
Before she turned 18, Ayers knew she wanted tattoos, and she was surprised when her mom supported her decision to become a tattoo artist.
"I spent many years being a starving artist," Ayers said.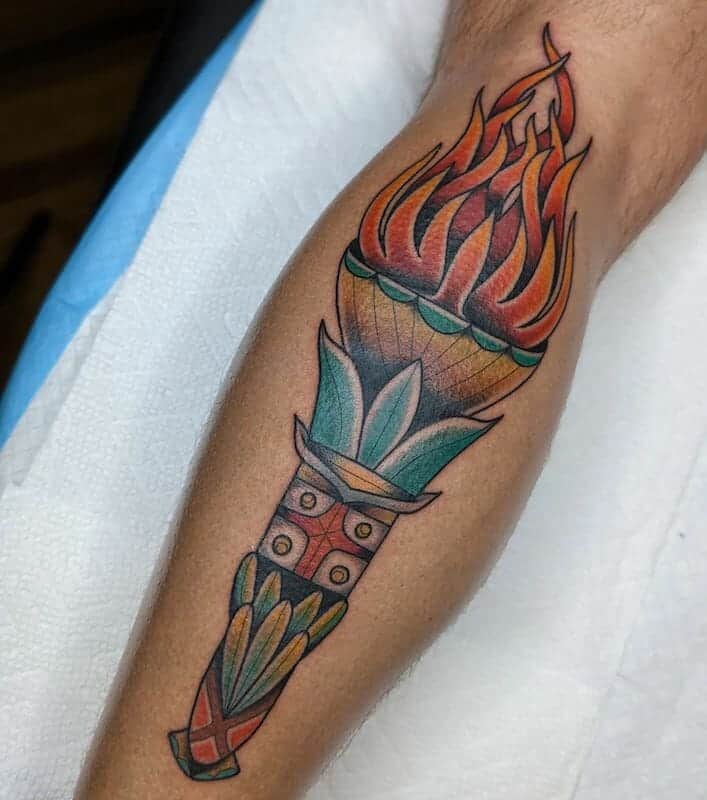 Many in the business don't earn a steady paycheck or receive benefits, such as health insurance or paid time off. But she enjoys serving her clients.
"I'm open about my sobriety; I'm about my faith," Ayers said.
She and her partner attend Stevens Creek Church. One Sunday, after being turned down by several property owners, Ayers prayed for a building. That same day, they drove past the shopping center on River Watch Parkway, where another tattoo studio had been located. This time, she found it was vacant and contacted her real estate agent.
"I know God led me here," Ayers said.
But it hasn't been easy. She was turned down for funding, so she used her savings to pay for the building. Ayers has also been working around the clock to serve her clients and prepare the new studio.
"All my eggs are in this basket," she said. "It's going to be worth it when I can finally open."
Because of her Christian faith, there are some tattoos Ayers refuses to do, such as demonic images. She doesn't condemn clients who want those types of tattoos and instead, refers them to other artists.
"I just believe in being a good person," she said.
For more information or to make an appointment, visit brookeayersartistry.com.