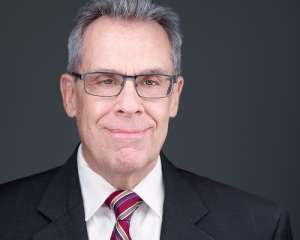 Dr. Rick Franza, Professor of Management at the Hull College of Business, discusses a different, timely business topic each Monday in this column. This week, he talks about Wellstar's agreement with AU Health. The interview has been edited for clarity and impact.
ABD: About a month ago, AU Health Systems became part of the Wellstar network and is now known as Wellstar MCG Health. Is this a good move for the Augusta area?
Rick: Absolutely! It is for several reasons. The financial picture for AU Health had been pretty bad even though the care was still good. There's a certain economy of scale, whether in buying big equipment or from the supply chain, where a small health system doesn't get the quantity savings. Trying to be a small player is financial ruin. For a number of years, we couldn't dig out of the financial hole we were in and it was getting deeper and deeper.

The capital infusion was much needed. Our bond rating jumped from junk to investment grade. Now, we can actually build the hospital in Columbia County because we can raise the money for it.
ABD: Is it a good move for Augusta University?
Rick: I think it's a big plus because now, we're not running this health care system. We still have oversight of it, but it's in better hands. With President Brooks Keel's upcoming retirement, now when we recruit for a new president, we don't have to seek someone who can oversee a healthcare system. It allows the university to focus on what we're good at.
ABD: That sounds good for AU. What was in it for Wellstar?
Rick: There were two big "carrots" for Wellstar. One was the relationship with the medical college that creates a pipeline for Wellstar of trained doctors, nurses, and researchers. Another was the opportunity to build a hospital in Columbia County.
ABD: What does this mean for the quality of health care in our area?
Rick: Wellstar has a very good track record of health care. Having money gives them the ability to provide better health care, both from the equipment and the staffing standpoints. It'll also give access to a number of specialists. It'll be easier to be referred to specialists in the Atlanta area who are also under the Wellstar umbrella.
I was a Wellstar patient 15 years before I came to Augusta. They're very well run. They invest in their people, which makes a productive environment for providing health care. They invest in people similar to the way Chick-fil-A does. Overall, people are very happy with it.
ABD: A big concern for any business is providing insurance that has access to good health care. How does this help area businesses with that?
Rick: When there's financial instability, there is a potential that insurance providers could drop health care networks. This takes that risk out of the picture. Access to care is much greater and more stable. And once they open the hospital in Columbia County, it opens more access to health care.
You're not going to lose doctors as much. Part of the small-town touch is the continuity of care and keeping the doctor you like. Doctors and nurses are more likely to stay because everything is more financially stable.
ABD: Will this help businesses in recruiting employees?
Rick: Wellstar MCG and Piedmont University can both be used as a selling point for the quality of health care available in Augusta. Both have a strong presence throughout the state. Both Wellstar and Piedmont are a positive asset for our area.
The purchase of AU Health by Wellstar includes the hospital, Care Centers, and specialty centers, the Medical College of Georgia, the Georgia Cancer Center, the Children's Hospital of Georgia, and the Roosevelt Rehabilitation Center in Warm Springs, Ga. Wellstar has pledged to invest $800 million in facilities and infrastructure over the next 10 years.