Editor's Note:

Rick Franza's' daughter Audie is an account executive for the Braves in the membership services department. She hit a home run by working with a World Series champion, and some would say she works for a world class organization.
The Braves allow employees to invite family members to some games and Dr. Franza attended one playoff game vs. Milwaukee, Los Angeles and one World Series contest vs. Houston.
Rick is the Dean of the Hull College of Business at AU and believes there are lessons, business leaders can learn from the culture of the Atlanta Braves.
ABD: How do you think the Braves run the business of baseball?
Rick:  The Braves do a good job of running the baseball side and the business side. Shortly after my daughter got the job, I saw how well they set up her up for success with training and mentoring in a team environment.
ABD: Why do you think they won the World Series and companies are at the top of their game?
Rick: Everyone talks about their great trades at the deadline and all guys did well. It was not just good players. They were good fits and part of a good culture, which is very important on a sports team like it is in business.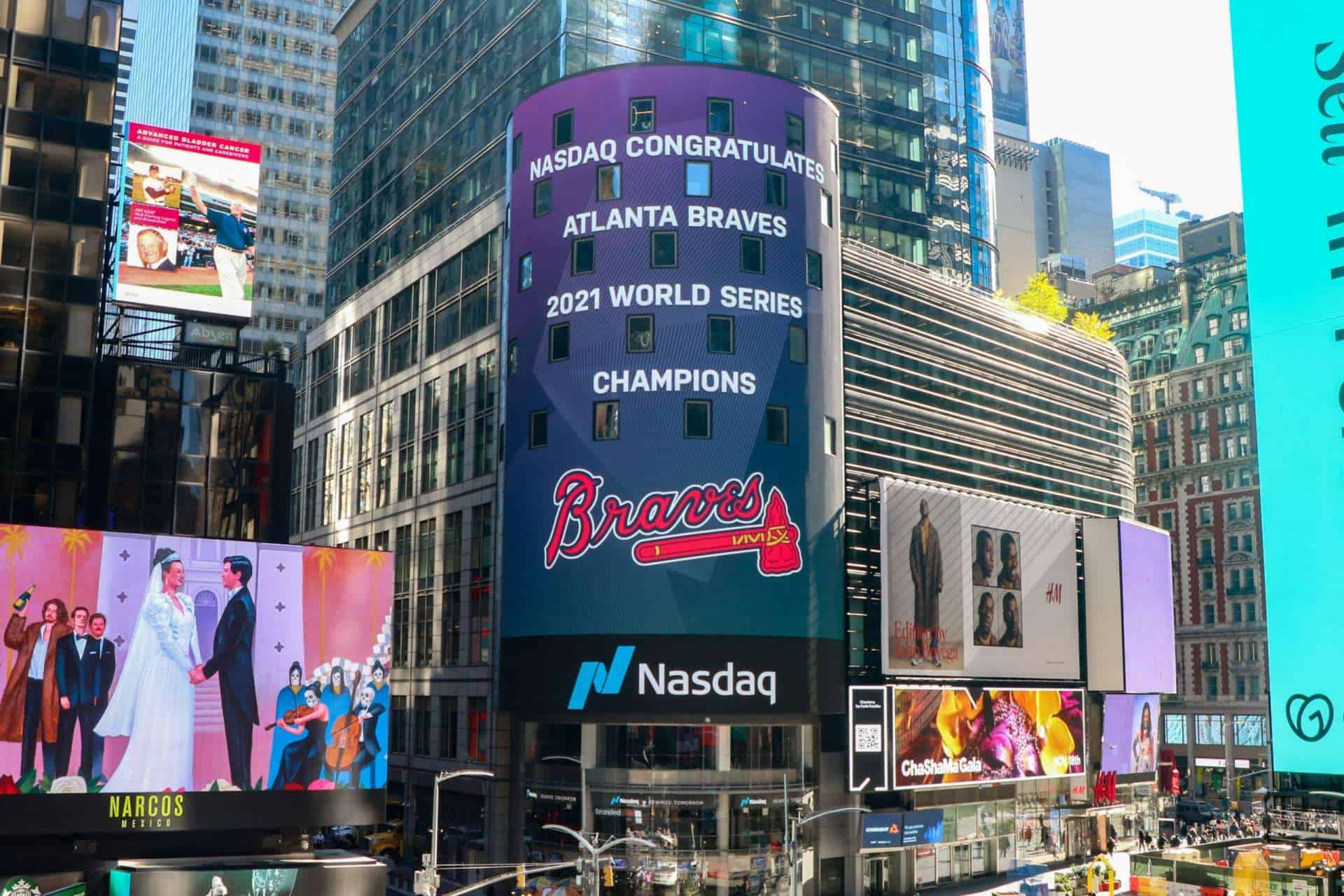 *Players like the manager having a boss you like and respect is important like Brian Snitiker.
*It's not always the manager who provides leadership on a team or company. There was a good mix of well-respected leaders in the clubhouse. And a good mix of veterans and young players.
ABD: Sounds a little like the blend of Millenials, Boomers, and Generation X'ers etc. in companies!
Rick: That's right and the Braves showed their mix of young and older players that they believed in them when they made the investment in new players at the trade deadline. You have to demonstrate to your employees you have confidence in them. You are not giving up. It's like when an Augusta company expands into new markets. It shows employees the company has confidence that everyone can do more.
ABD: Do you think this culture trickles down to the "bench strength" of the Braves—the minor leagues like here in Augusta?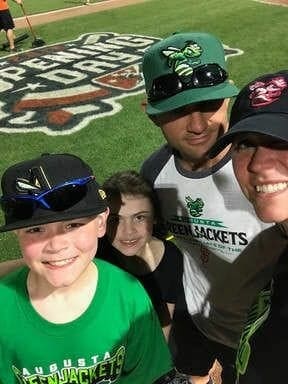 Rick: Yes, the people the Braves hire like minor league managers and coaches and the players they draft I imagine have the same philosophy.
Tom Denlinger, (who runs the Augusta Greenjackets here as an affiliate of the Braves) —and I are in the same civic club. Last Monday he was telling me some of the better pitchers got promoted this year up to Rome or Mississippi and it's great because our area is developing young players to help the Braves win at the Major League level. He also feels having the Braves as the affiliate is a tremendous benefit from a business standpoint as he's getting more fans who are invested in the players. Let's face it—we in Augusta care more about the Braves than the Giants (former affiliate of Augusta Greenjackets).
ABD: Anything else neat happen while you attended playoff or World Series games?
Rick: Yes, I met two young men in their 20's at the Braves/Brewers game who were sitting right behind me. One worked for the Braves and his friend works for a cloud computing company. All of us graduated from Notre Dame University and we stay in touch.
They understand networking and the power of it. Our networks are pretty different, but we were both wise enough to tap into each other's circle.